The demand for energy is ever expanding. The greater the demand, the greater is the problem of supplying energy to the world. And in this energy-sensitive world, drawing power from thin air sounds like a fictional conception.
But scientists like Nikola Tesla had predicted this technology of drawing power from the air. The prediction may come true since scientists have figured out a way to pull electricity out of the air.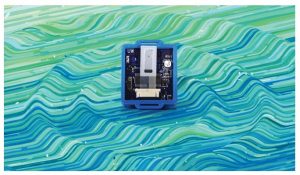 Half of the world's population is dependent on electronics devices or internet connected gadgets on a regular basis. To meet this ever growing need for electrically powered electronic handsets, headsets or any other devices (that require power for operation), researchers are headed toward the commercialization of a technology that can harvest energy from nearby cell-phone, Wifi signals, TV or radio. Soon, we may be having devices that will cost not a penny to operate.
The dream of having a smart city where the roads will know when they are busy and the bins will know when they are full, can soon turn into a reality, just by placing sensors in the devices that will require no additional cost (for maintenance and powering) other than the hardware and the instalment charges.
Operation:
Drayson Technologies recently launched a device, named Freevolt – a system that has the ability to harvest energy from the surrounding Radio Frequency (RF) signals. The system converts the RF energy to usable electrical energy, apparently, drawing energy from air. It is because of the Radio Frequency signals around us that we can get 2G, 3G and 4G network coverage in our smartphones, Wi-fi signal in laptops and TV and radio broadcasts.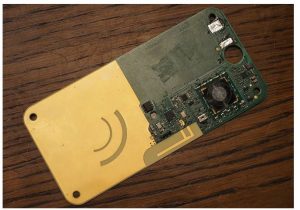 Absorbing power from the air is not a new technology. It has been in use for a very long time, but in most of the devices meant for using RF signal to power electrical devices, a transmitter had been used. Freevolt, by Drayson, however, intends to cut the use of transmitter. It will be the first commercial application of this technology that can put into use the RF signals without involving any dedicated transmitter.
Freevolt is made of three components:
• Multi-band antenna that search for RF energy within a frequency range of 0.5GHz to 5GHz.
• A Rectifier that turns the RF energy to DC current.
• Power management module that stores and produces the electricity.
A company named Nikola Lab wishes to manufacture an iPhone case that could extend the battery life of the phone by harvesting energy from the RF signals available in ether.
Limitations:
Freevolt may be a very efficient system of its' kind, having the potential to harness energy from the air, but right now, it can only be used for powering devices that require low energy to operate. In office areas, where there is abundant RF signals, Freevolt can produce few microwatts of power, 100microwatts to be precise, which is far from the minimum power required to run a smartphone.
However, the company intends to put to use Freevolt to run low-power office systems like Smart Smoke alarm, smart watches, beacons for indoor mapping and targeted advertising, and other such small devices.
Also, the amount of power that Freevolt can produce is entirely dependent on the available RF signals. RF signals are not abundant everywhere; the density is likely to drop in the countryside as compared to the urban areas.
With proper modifications and developments, the company hopes to come up with other devices that can power devices that can be integrated into smart clothing and put to other uses.