Internet Domain Name Expansion – 20 Rules to Select a Perfect Domain Name
The World Wide Web usually restricts our choices of domain names till .com, .edu, .org etc. But now there is soon a possibility of having a plethora of new choices in the world of domain names on the internet. These might include domain names such as .book, .car, .health, .bible or anything you can think of right now!
What's Latest?
Since the last summer, the non-profit organization that coordinates the internet address system, called the Internet Corporation of Assigned Names and Numbers (ICANN), has appraised and initially approved 1574 applications for new "top-level" domains.  There now will be more than just the only top level ones that exist.
Usually all the nice names with .com and .net get taken and no good choices are left for a domain name. It is expected that ICANN will sign contracts over the next year with companies and organizations to manage the registries of the top level domain names.
Companies such as Google and Amazon have already applied for a large number of domain names such as .book, .app etc. Corporations like Johnson and Johnson are also not behind in this race. Many corporations justify their competition for these domain names by stating that they want to be seen as trusted hubs offering unique information to people.
The Negative Aspects of Web Domain Name Expansion
The negative aspects that can be linked to this new phenomenon of not restricting to a few top level domain names could be:
Big corporations and consumers are responsible for the spreading of these new suffixes. This as a result can make it difficult for online searchers to obtain the desired results. It will confuse them- for example, they might get confused whether it is .car or .cars they are looking for .health or .hygiene.
Some experts think domain expansion is quite unnecessary.
People who put their faith in the idea of freedom that comes with the internet are skeptical about the expansion of domain names. They believe that with this step, the power will be in the hands of a few powerful corporations.
This concept might also reduce the variety and diversity of views and business.
The process of simply acquiring a domain name ending with .com from Go Daddy will change, and definitely not for the better.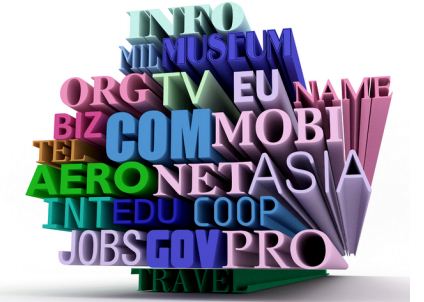 20 Rules to Select a Perfect Domain Name for your Website
Suffix of a particular makes it possible for that website to actually be found on the World Wide Web and it is highly important that the domain name represents all that your website stands for. The name of a website mirrors the work that website is supposed to perform and it sums up all that you need to know in the first glance about a website. It therefore is critical that the domain name of your website is perfect for it. Here are some of the ways you can think of a perfect domain name for your website:
While trying to come up with a perfect domain name for your website you should pick out 3-4 synonymous words and words that describe your website most aptly. Then use your permutations and combinations to come up with a unique and easily comprehensible phrase or set of words that are easy to remember and also make sense.
It is always better to use easy words that are easy to type and avoid confusions. To avoid confusions, the name should be kept simple and straightforward. On the internet, the users do not have the time to contemplate on your domain name. It is very easy for them to ignore it and move on.
Your domain name should have with itself some amount of commercial appeal attached to it.
Try and avoid using hyphens or '_' in a domain name. These symbols are very easy to get confused with and sometimes the user might not even remember the name correct name and never be able to revisit your website.
While deciding a domain name, always pay attention to the singular and plural forms and see which appears better and makes more sense. While buying a domain, it is advisable that you buy both to be on the safer side.
Numeral substitution for common words should be avoided.
It is preferred that you avoid slangs too. Both these things create confusion.
The letter 'O' usually gets mixed with the number 0 and vice-versa and thus it is advised that it should be avoided.
Stay away from any copyright issues.
When you choose a domain name, make sure that you have chosen it to make sense of the website and not because the words and names sounded way too cool in your brain.
After you have chosen the most appropriate domain name for your website, make sure that you live up to the expectations that have built up with the name.
You should try and get the top three TLD (com, net, org)
It is advisable that you buy all related iterations you can.
Sometimes, it is not that important to have an idea for a website and then think of the domain name. Sometimes, just the cool name of the website might inspire the whole website. Therefore, the day you think of a nice name for a website, should be the same day you buy it.
Always keep options with yourself. Never settle for just a single domain name, always have back-ups.
Some of the great sources for finding domain names can be domain auctions.
You should always try and make your domain name brandable.
Although it is important that your domain name is easily understandable, it should be of the industry standards at the same time.
Keep an eye out for dropped domains. Sometimes, domain names get dropped out because the business fails and the name does not get renewed. There is always a chance that it might be of help to you.
And lastly, start thinking of a domain name right now and grab before someone else slips it away from your fingers.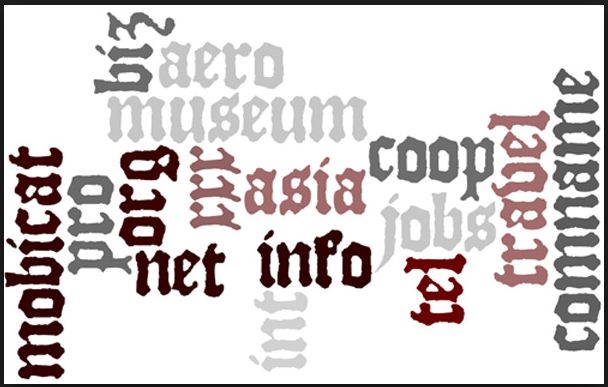 These tips will help you modify the code for finding out a good domain name for your website and will help you figure out what is essential in choosing a perfect name. Keep browsing; Techyv.com will keep you updated on the latest developments on Web domain name expansion.