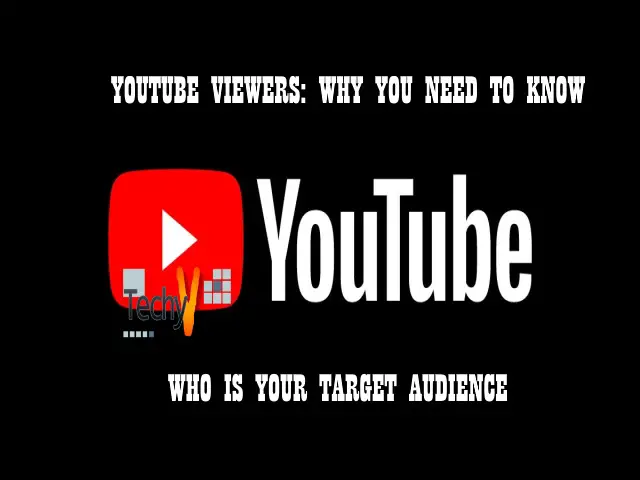 Growing a popular blog on YouTube means having a lot of analyzing and planning. And one of the most important metrics to gather is the data about your viewership. It is no secret that knowing your audience is the key to success, especially on YouTube that holds a huge competition in practically every niche known to the internet. So to beat the concurrency and reach your goals as a blogger, you must do some productive research on the matter of your target audience. Because this is the link to gain influence on YouTube channels in a real, cheap way. And in this article, we want to highlight the importance of having a defined target audience. Also, we will give you a short guide on growing it.
More Fruitful Promotion
To run a successful campaign for your blog, you need to hit the right eyes. Your visual key has to be appealing to a certain type of user, as your descriptions of videos and channel info have to reveal what your channel is about. So, rather than going blind and just hoping that eventually, people will find you, you should better realize what they want to see at the very start. Having the defined target audience, you will be able to schedule an accurate campaign that will reach a lot of potential fans.
Better Quality of Content
Everybody knows that content is king on YouTube. Which is why you must put an effort into producing the most interesting and relevant footage. And at this point knowing your audience can also come in a big help. Only with a good understanding of what your viewer prefers to see, you will be able to maintain the growth of your channel.
And one of the effective methods to check out what's going on and what is the mood of the community is monitoring similar channels in the industry that you want to occupy. First of all, go to the comment section. This is an endless well of reactions to different qualities of the video and its creator. Primarily you should pay attention to criticism, but remember that it is important to distinguish it from hate and trolling comments. Your goal is to see what is both good and bad. Users on YouTube are usually generous to leave their feedback whether positive and negative. So this is your chance to learn by watching and reading, thus avoiding the same mistakes in your own production.
Improve Your Engagement Rate

Another vital metric to look after on YouTube is engagement. Being active on the platform is leading the right to a bigger rating and influence. And communicating and interacting is much easier if you know what you can talk about with your viewers, and what will trigger more reaction from them. There are two ways to increase engagement with your audience. The first one is being open-hearted, sincere, and friendly to your viewers, and build a more intimate relationship between you and them.
The second one is controversial yet quite resultant as well. The goal is to trigger and provoke the audience, often being on the edge between normal and freaky behavior. Shocking content increases activity and interest in your profile. But you have to be careful and be ready to hate towards you.
Anyway, both these tactics require a fine knowledge of the audience. Otherwise, it just won't shoot as you want it to. You have to be aware of what your average viewer prefers and detests, so your behavior on the platform will get to them, thus causing the reaction and overall activity on your channel.
A Small Guide How To Get To Know Who Is Your Crowd
At the start of your career on YouTube, you have to do the main three things concerning your audience:
Define
Understand
Reach out to them
1. Definition
This means that before you even begin working on your videos, you have to understand who is the prominent consumer of your content. In other words, you will have to orient to a few important points: age, gender, occupation, profession, and location. It is easier to understand with the example.
Let's imagine that you are a fitness trainer who wants to become an influencer on YouTube. Sports and fitness are some of the most popular topics on this platform, so you will have to do a lot of work here. Think, who will be the most interested in your content? By the logic, mostly it will be women, who live in the USA, probably around 30-40 years old, who are sitting at home with kids.
And this is what looks like the definition of the target audience. If you will promote your content as a fitness blog without certainty, it will get lost on billions of similar videos that are uploaded on YouTube every day.
2. Understanding
Well, this matter helps you to come up with ideas that will be interesting to the users that you defined as the target group before and encourage them to pay attention to your videos. So, getting back to your imaginary fitness blog.
Try to get under the skin of your potential target audience. You can ask your friends or colleagues, what information would be appealing to them. Imagine wearing their shoes. Read thematic maternity blogs. Especially be attentive to the comment section. Stay at home moms are quite often not happy with their body, and they need support and comfort. No barking brutal gym trainers here! Also, they are very short of time (babies are really time-consuming), which is why you must realize that you need to produce shorter footage. And, moms are very, very tired people. So your fitness tips have to be not only short in time, but easy to do.
3. Reaching Out
And the final step of the audience research is actually communicating with your audience. Firstly, create an ads campaign that will sell you best, and that will be hitting the group you chose. You can create that based on the data that you acquired before. And then, keep constantly talking to your viewers. Update your content according to the preferences of your target group regularly and you will be able to maintain and grow the channel. And let's see how it works for your fitness blog.
So, having all the info about your potential followers, you can actually start working. In your promo, describe how your channel is informative, entertaining, and useful to stay at home moms.
Then, continue to gain more appreciation from your viewers, demonstrating your support and good manners. As you learned before, these women can be vulnerable and tired, so you should keep the communication lightweight and comfy for them. And they will repay you by sharing your videos with their friends (and maternity unites a lot of people).
Short Final
As you can see, knowing your audience is very important. And we wish you good luck in your growth!