People nowadays prefer touchscreen, Android, and Apple phones over keypad phones. Hence keypad phones are becoming obsolete. Once upon a time, keypad phones ruled the market, with a series of buttons or keys bearing numerals, symbols, and alphabetical letters positioned in order on a pad, which can be used as an efficient input device. However, because the technology sector is dynamic, preferences vary, but some people still choose keypad phones because of their comfy and straightforward design. So, if you're seeking the most excellent keypad phones, you should come over here since we have compiled a list of some of the best new keypad phones for you.
1. Samsung Guru Music 2
The Samsung Guru Music 2 was designed primarily for music enthusiasts, as the name suggests. The vast speakers and dedicated start/stop button on the top of the keypad demonstrate this. The FM radio can also be utilized to record. It also keeps both SIMs active while you're on the phone with one of them. The Samsung Guru Music 2 has a 2-inch TFT display with a 240 x 320-pixel resolution. A single-core CPU with a clock speed of 208MHz powers it. It's slim and only weighs 74 grams.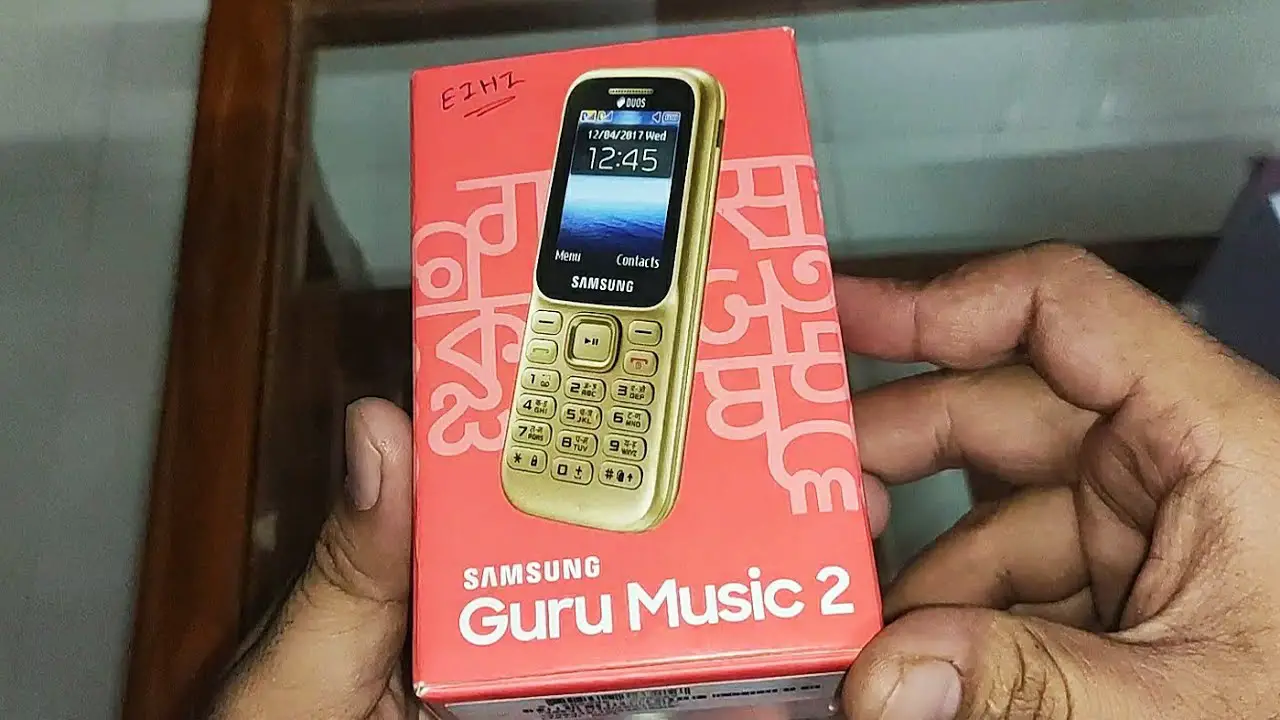 2. Nokia 110 4G
Nokia 110 4G is a low-cost option that works with 4G VoLTE networks. The device includes several valuable features such as an alarm clock, calendar, stopwatch, calculator, and torchlight. Its built-in music player, video player, and wireless FM radio ensure that you are entertained at all times. It has a 1.8-inch TFT display with a resolution of 120 x 160 pixels and a pixel density of 111 pixels per inch. The phone has an estimated screen-to-body ratio of 16.58 percent. At the back of the phone is a single 0.3MP primary camera with no flash. It also has Digital Zoom capability and can capture photographs with a resolution of 640 x 480 pixels. The Nokia smartphone is powered by a Li-ion battery with a capacity of 1020mAh that is also replaceable. Up to 5 hours of 4G talk time, 6 hours of 3G talk time, and 16 hours of 2G talk time are available on this cell. The battery claims up to 336 hours of 4G and 3G connectivity and up to 432 hours of 2G connectivity while in standby mode.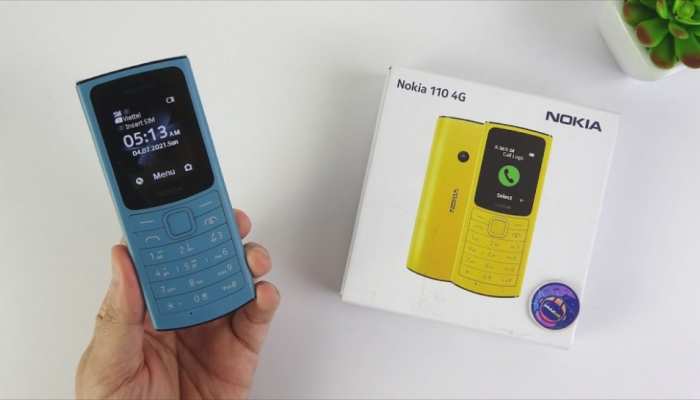 3. Reliance Jio Phone
Reliance JioPhone is a hybrid phone that sits somewhere between a feature phone and a smartphone. It has a typical keypad style but also includes sophisticated features like VoLTE support, an advanced operating system, and compatibility for JIO apps. Furthermore, it allows you to mirror the Jio TV app on your television for live TV streaming, which is a significant benefit, albeit it will necessitate the purchase of an additional cable. The battery backup is also excellent. If you're searching for a feature phone to use as your primary or secondary device, this is without a doubt the ideal option on the market.
4. Samsung Metro B350E
The Samsung Metro B350E is one of Samsung's most affordable budget phones, yet it is still costly for a primary phone. Although it has a nice appearance, there are alternative phones on the market with similar specifications at a lower price. It is a low-cost phone with a 2.4-inch display with a pixel density of 167ppi and a screen resolution of 240 x 320 pixels. The phone comes with a 2MP camera that takes crisp photos. The keypad is quite responsive, allowing customers to input messages quickly. The phone has a memory card slot that can be expanded up to 16GB.
5. Nokia 6310
The Nokia 6310 is an essential phone that may be used for routine calling and entertainment. With its outward characteristics, the phone reintroduces the original Nokia charm for buyers to enjoy. Compared to Nokia phones from the early 2000s, this model has a camera and dual SIM capability for users. Calendar, alarm, calculator, torchlight, FM radio, polyphonic ringtones, and pre-loaded games are other features.
6. Itel Magic 2 4G
Itel is a company that delivers beautiful phones with unique features at a reasonable price. Its new Magic 2 4G keypad phone is a standout option for everyday use. With a single push of a button, you may enable King voice technology, listen to Wireless FM, and put the device on mute, in addition to having dual 4G VoLTE connectivity and auto call recording. A 2.4-inch 3D curved TFT display with a pixel density of 167ppi and 240 x 320 pixels resolution comes standard on the Itel Magic 2 4G. The device's computed screen-to-body ratio is 26.38 percent. On the back of the phone, there is a single 1.3MP primary camera and an LED Flask.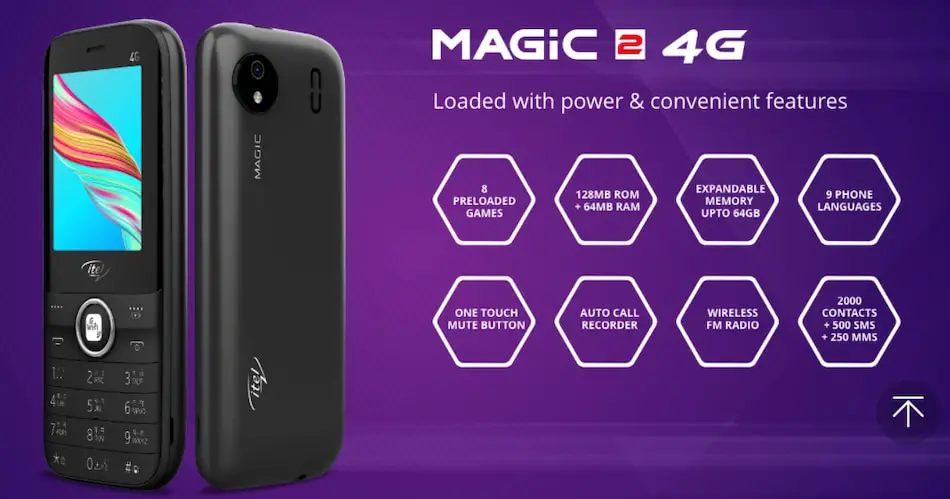 7. Nokia 6300 4G
The Nokia 6300 4G is an updated version of the 2007 launched model. Along with 2G support, the current launch supports 3G Indian bands and 4G foreign bands. You will receive a 0.3MP camera, the same stylish design, a 3.5mm audio jack, and other standard Nokia features. The newly released phone also supports MP4 video formats and provides users with Polyphonic and Music ringtones. It also comes with some pre-installed games. Overall, the device is a reliable option for purchasers unfamiliar with smartphones and looking for a low-cost alternative.
8. Samsung Metro B313
The Samsung Metro B313 is an essential Samsung phone. It is highly recommended for individuals who desire hours of battery life but do not want to use the latest devices. It is a dual-SIM phone with a 2.0-inch TFT display with 176 x 220 pixels. It has a 0.3MP camera with digital zoom and an LED flash. The phone has a 2MB internal capacity and can only hold a limited number of contacts and SMS. With an external memory card, it may be upgraded up to 16GB. The Samsung Metro B313 is powered by a 1,000mAH lithium-ion battery, which ensures long battery life. It can be connected to other devices via Bluetooth and USB.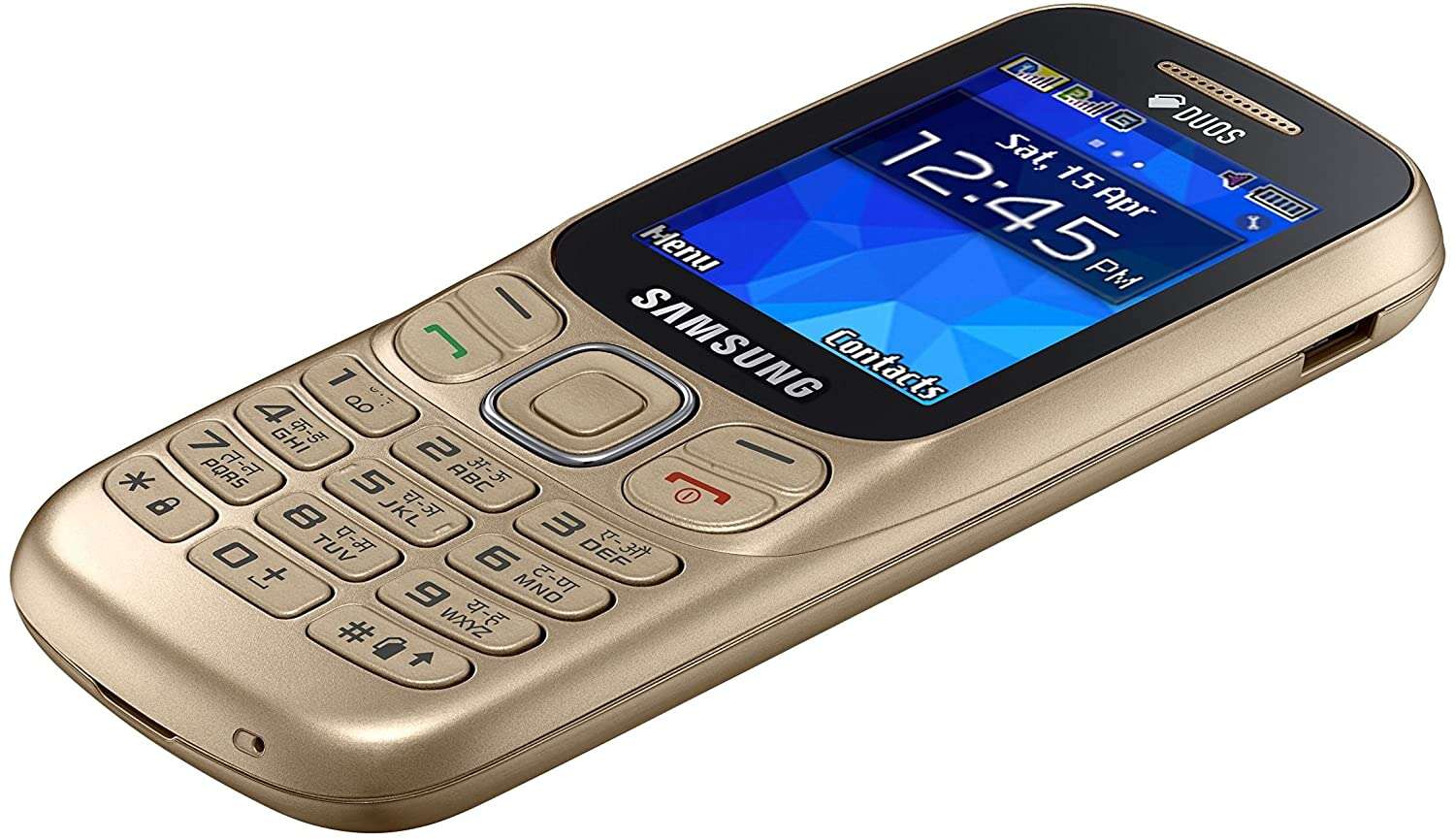 9. Samsung Guru Plus B110E
Samsung's Guru Plus B110E is a simple phone. It may be suitable for individuals looking for a small and robust phone solely for calling purposes. Samsung's Guru Plus B110E is a straightforward phone. It is a Dual SIM phone with a 1.5-inch TFT display and a resolution of 128 by 128 pixels on the screen. It is powered by an 800mAh Li-ion battery, which offers a good battery life and is a light phone.
10. Itel it5026
Itel's it5026 is a good-looking phone with all the essential functions at a reasonable price and is a reliable option for all of your fundamental needs, such as calling, messaging, and listening to music regularly. The phone includes built-in games, an FM radio, automatic call recording, a calculator, and a 3.5mm audio port. Users can save up to 2000 contacts in their phonebooks and control the device in their preferred language. The phone includes a 1200mAh lithium-ion battery that provides good talk and standby time. The Itel it5026 comes with a strong torchlight that can be used in an emergency. The gadget can also be used for amusement because it supports 3GP video formats and MP3 audio files. The device's rear camera lacks an LED flash, making it difficult for users to snap low-light photographs.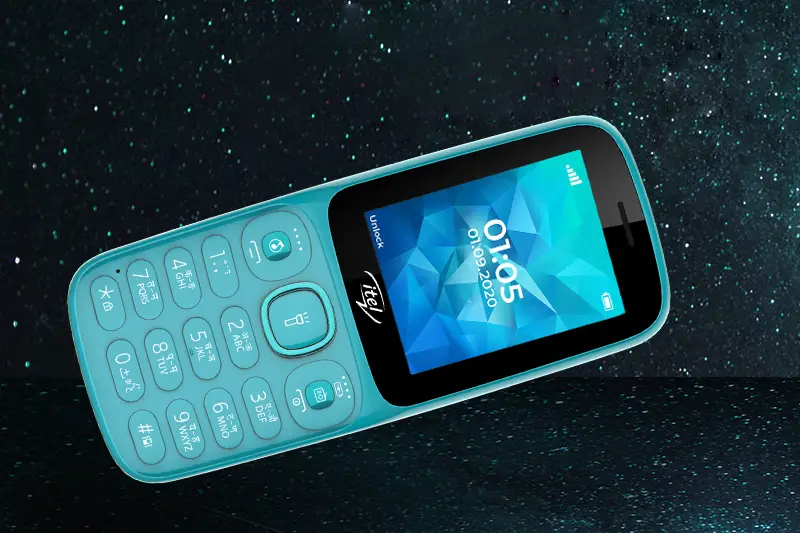 We hope the above list of the most delicate keypad mobiles has provided you with excellent online shopping options. Please leave us your valuable feedback in the comments section below, and encourage us by sharing your favorite keypad phone from the list of top ten keypad phones.
Please share your views on your favorite keypad phones in the comments section below, and we welcome any recommendations and tips.