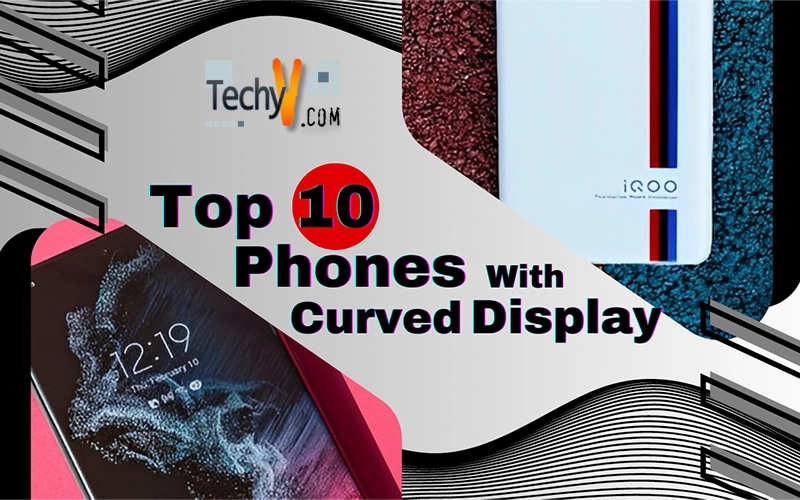 Initially, Samsung was the only maker of smartphones with curved edge displays, but these snazzy panels are now more widely available and can be found on devices made by many other companies. Although some could argue that the utility isn't really improved by the curved edges, they are undeniably beautiful and have stood the test of time. In fact, phones with curved displays that have steeper curves are called "waterfall" phones.Here are a few options to think about if you're looking for phones with curved edge screens.
1. Samsung Galaxy S22 Ultra
The entire Curved Edge Screen phone was made popular by Samsung. The Galaxy S22 Ultra, the company's flagship model for 2022, sports a little edge curve despite having toned down the curves. And due to the superiority of the AMOLED panel, it is at the top of our list. It has a 6.8-inch diagonal Quad HD+ Infinity-O-Edge Dynamic 2x AMOLED display with 120Hz refresh rate, 240Hz touch sampling rate, 1750nit peak brightness, 500ppi, 30801440 pixel resolution, and Gorilla Glass Victus protection, as well as a 120Hz refresh rate, 240Hz touch sampling rate, 1750nit peak brightness, 500ppi, and Gorilla Glass Victus protection.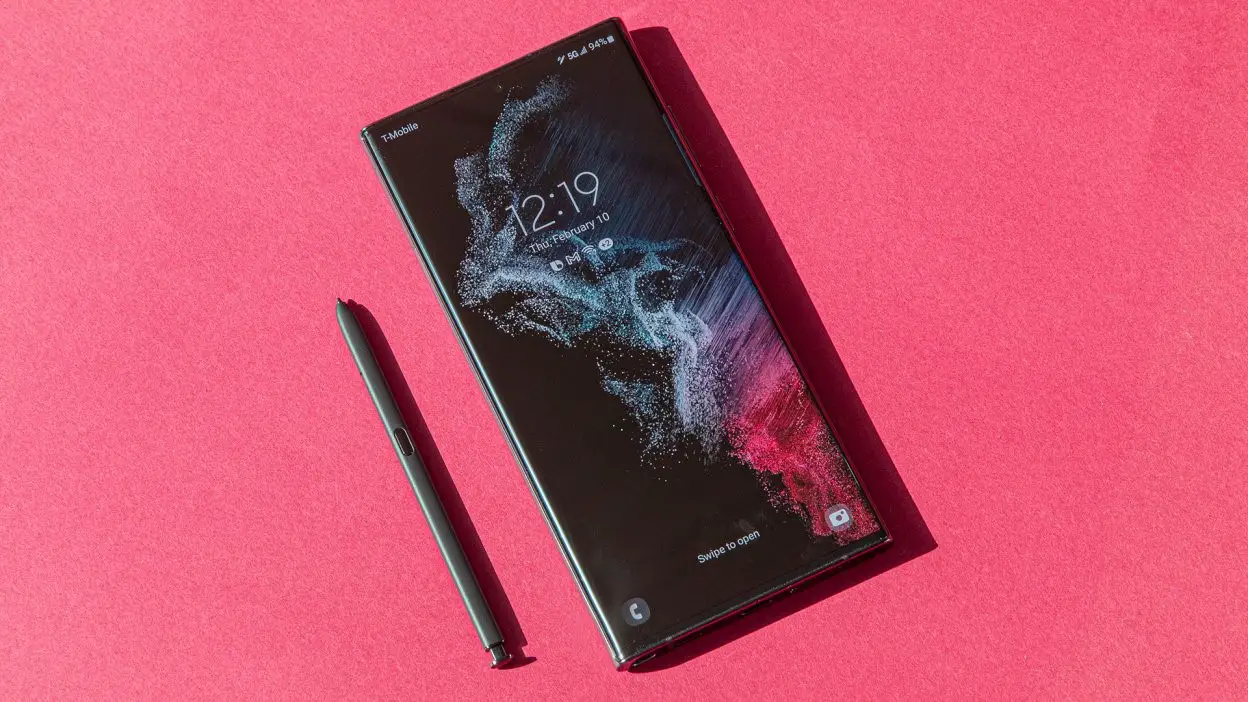 2. OnePlus 10 Pro
OnePlus has sought to enhance the display on its phones in order to support its move to a truly premium price range. High-refresh-rate curved AMOLED panels are included on the OnePlus 10 Pro. It sports a 6.7-inch QHD+ AMOLED screen with a 120Hz refresh rate and HDR10+ picture quality, just like the OnePlus 9 Pro. It is equipped with a Qualcomm SD8 Gen 1 octa-core processor, LPDDR5 RAM, and UFS 3.1 storage. A 4,500mAh battery with 65W cable charging support keeps it running. Additionally, there is wireless charging and an IP68 designation for water and dust protection.
3. Google Pixel 6 Pro
The 6 Pro is the only Pixel with a curved screen out of the two. These days, businesses frequently put waterfall displays on their most expensive products, possibly because they look more expensive than flat ones. Anyway, this is a 6.7-inch OLED panel that supports HDR and has 512 ppi, a 120Hz LTPO adaptive refresh rate (10Hz to 120Hz) and a Gorilla Glass Victus layer on top. A 5004mAh battery and Google's own Tensor SoC with LPDDR5 RAM and UFS 3.1 storage are housed within the device. By the way, the software is Android 12.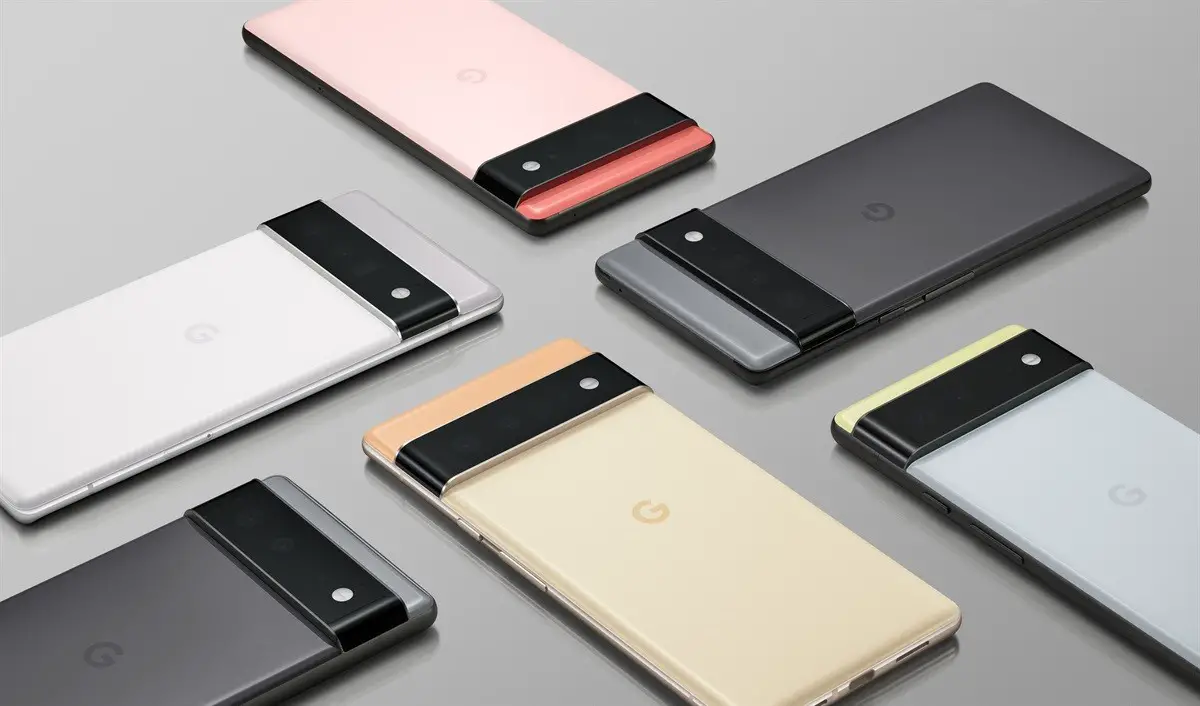 4. Vivo X70 Pro+
One of the most intriguing smartphones to be released in India in 2021 is the X70 Pro+ 5G, and yes, it features curved edges on both sides. The 6.78-inch AMOLED screen of the Vivo X70 Pro+ 5G (review) has curved edges and is incredibly captivating from every angle. It has a resolution of 1440 x 3200 pixels and a maximum adaptive refresh rate of 120 Hz. In order to guarantee a clean, smooth surface, Vivo also uses a "all-new fluorite AG coating." Other notable features of the 5G phone include its Gimbal rear camera system, Snapdragon 888+, 4500mAh battery, and compatibility for 55W fast charging.
5. Xiaomi Mi 11 Ultra
The 6.81-inch diagonal screen on Xiaomi's year-end flagship phone has a curved edge as well. With a resolution of 3200 x 1440 pixels, a refresh rate of 120 hertz, and a maximum brightness of 1700 nits, it is an AMOLED display by nature. In addition, the Mi 11 Ultra 5G has a Snapdragon 888 CPU, LPDDR5 RAM, UFS 3.1 storage, a 50MP rear camera configuration, and a 5000mAh battery.
6. Oppo Find X3 Pro
The OLED display of the Find X3 Pro has a clever trick up its sleeve. It can display images taken with the device's camera in more than a billion different colours. The 16.7 million colours you would see on a modern monitor pale in comparison to this. In terms of specifications, the 6.7-inch display boasts a Quad HD+ resolution, a 120Hz variable refresh rate, a maximum brightness of 1300 nits, HDR 10+ standard, 100 percent DCI-P3 compatibility, and Gorilla Glass 5 protection.
7. iQOO 9 Pro
The Qualcomm Snapdragon 888 chipset, along with up to 12GB RAM and up to 256GB storage, power the iQOO 9 Pro, which has a 6.7-inch Quad HD+ Fluid AMOLED curved glass display. A 16MP selfie camera is part of the device's quad camera configuration. A 4500mAh battery with 65W quick charging is included. The device boasts a perfect fusion of high-end specifications and the fastest performance, and it features a racing car-themed design.
8. Realme GT Master Explorer Edition
6.55 inches are covered by the curved screen. It has an AMOLED display type, FHD+ resolution, 120 Hz refresh rate, HDR10+ compatibility, and a maximum brightness of 1100 nits. Gorilla Glass 5 serves as the top layer of defence. Because it's a high-end phone, the Snapdragon 870 5G processor performs well. A 50MP camera, a 4500mAh battery, and 65W charging capabilities are further highlights.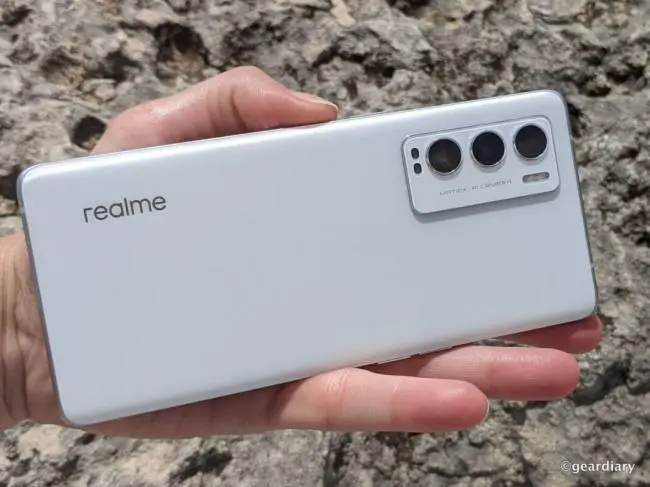 9. Samsung Galaxy Note20 Ultra
A sensual AMOLED display with curved edges is featured in the Galaxy Note 20 Ultra. But despite the fact that there is yet another Samsung phone on the list, it is there due of its distinctiveness. Yes, after the realise that the S Pen is supported because it is a Note. Thus, a 2K display with stylus support is provided. Despite the fact that the features are unrelated, Additionally, it supports HDR10+ and boasts Gorilla Glass Victus protection with a resolution of 1440 x 3088 pixels.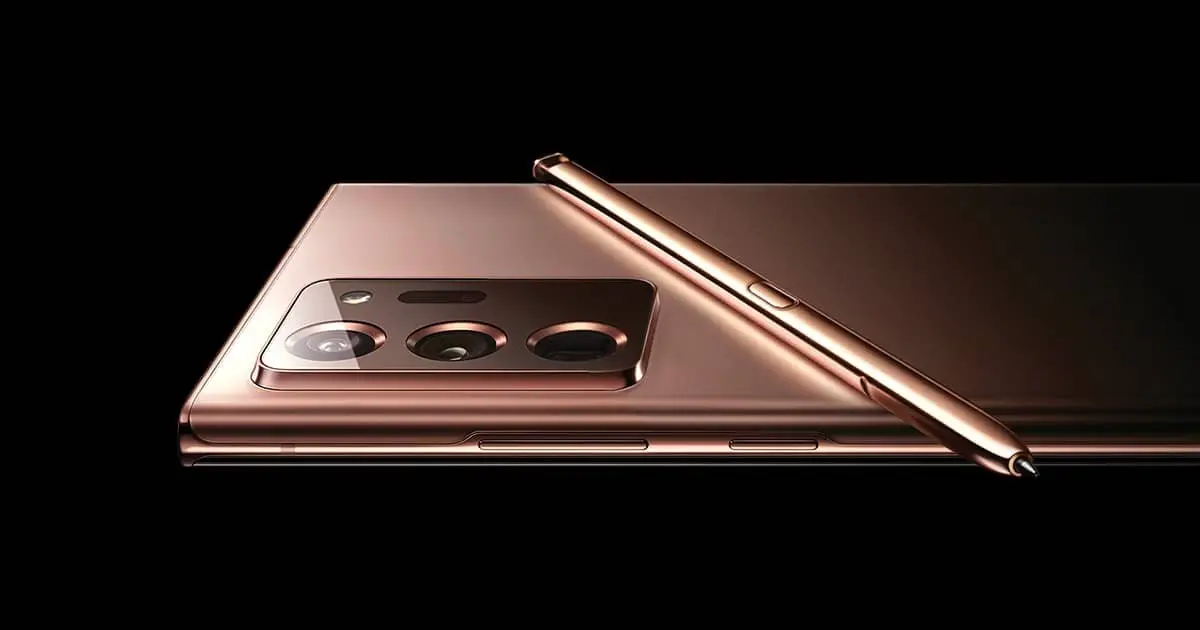 10. Oppo Reno 6 Pro+
The 6.55-inch FHD+ punch-hole AMOLED display on the Reno 6 Pro Plus has Gorilla Glass 5 protection and an in-display fingerprint reader. Its elegance is enhanced by the curved screen. Other features include a 4500mAh battery with 65W rapid charging capabilities, a 50MP camera, 5G connection, and a Snapdragon 870 CPU.