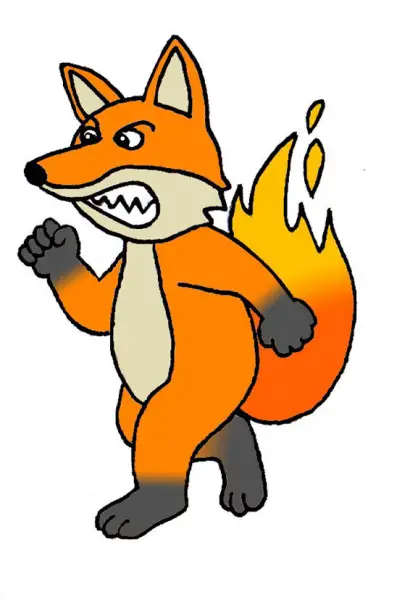 Why is Yahoo not working with my Mozilla Firefox Browser?
Mozilla Firefox has several different versions, with the newest being Mozilla Firefox version 4.
If you are having issues using Yahoo and its applications, there can be a number of reasons why things aren't working properly. While there are many answers you can find, below are five possible causes and solutions I have found:

1. Try checking to see what version of the Mozilla Firefox Browser that you are currently using on your PC or Laptop. Go into your installed programs folder, which can be found in the start menu, and uninstall the current version of the Mozilla Firefox Browser you are using. Once you have done this and Mozilla Firefox is completely uninstalled from your PC or desktop go to https://www.mozilla.org/en-US/firefox/new/ and reinstall the Mozilla Firefox Browser being sure that you are installing version 4. Version 4 is the newest version Mozilla Firefox has out. Restart Mozilla Firefox and attempt to use Yahoo as you normally would.
2. Another possible cause for your browser issue could be your Firewall settings. Sometimes your Firewall software that you are using may block the Mozilla Firefox Browser from running properly without prompting you. This happens often after you have just installed the Mozilla Firefox Browser, so you may want to go on ahead and disable your firewall software prior to using your browser or simply change the settings before attempting to use your Mozilla Firefox browser again.
3. Though chances are high that the issue lies in the Browser, It may not be the browser at all. You may have run into an issue when you installed a yahoo application (toolbar, etc.) onto your computer/ laptop. Try un-installing the application and re-installing it.
4. A common reason for Yahoo not working with Mozilla Firefox Browser is due to it not allowing cookies. Before using your Firefox browser check to insure that you have not disabled cookies. You want your cookies to be enabled. If your browser was set to block cookies this may be the primary source of your yahoo access problem.
5. After working through the 4 solutions provided above, If you are still not able to use Yahoo properly with your Mozilla Firefox browser version 4, you may have to just download and use Google Chrome or Internet Explorer as an alternative. You should not need to do this if you correctly performed the solutions above.