A new face to the iPhone – iOS14, the latest version of the iPhone mobile operating system is here with awful looks and mouth-watering features. Although it is launching before September 2020, the public beta version is out. IOS14 is an update, which is a way new version from the iPhone user interface that has been in use for years. App Library, better widgets, a new Siri interface are some of the new features of iOS 14. In many ways, iOS14 feels like a breath of fresh air.
Top 10 Key Features And Enhancements
1. Widgets

New widgets include Weather, Clock, Calendar, News, Notes, Maps, Fitness, Photos, Reminders, Stocks, Music, Podcasts, Tips, Batteries, Screen Time, Flies, Siri Suggestions, Shortcuts, and App Suggestions. Redesigned widgets are more beautiful & data-rich, providing more utility throughout your day. Now can place widgets anywhere on the home screen, adjust its size, stack widgets, etc. Widget gallery is another feature which is the central place of all widgets from Apple and third parties.
2. App Library

App library from iOS-14 is a brand new feature that eases the way to navigate between your apps, spaced at the end of the home screen, and gives app suggestions based on your usage. Here apps are automatically sorted under various categories such as social, productivity, and entertainment. Now an app can be removed from the home screen, and there is a search bar to navigate between apps.
3. Compact UI
The little inconveniences are gone! Phone calls and FaceTime calls now appear as a banner instead of taking over the entire screen. Also, the new developer API allows you to make third-party VoIP calls. Compact Siri, Compact search, Picture in Picture modes, etc. are other exciting features added.
4. Messages

Now you can pin your conversations to the top of the conversation list so you can always get to them. There is also some redesigning like Recent messages, Tap backs, and typing indicators are animated in above the pin.
5. Memoji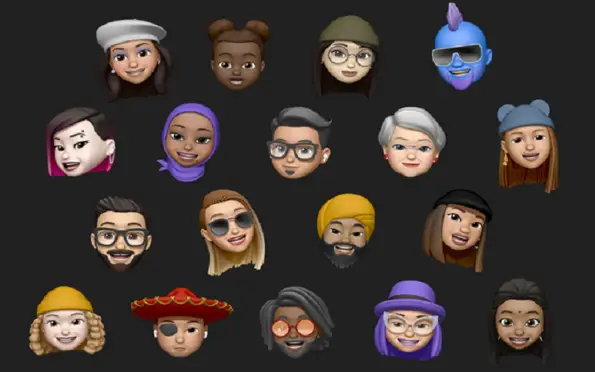 Ten new hairstyles, eighteen new headwear styles, and six new-age options are some of the mouth-watering updates in the Memoji section. Also, some features let you send a hug, a fist bump, or even a blush to your friends. Other customizations include Memoji with face covering, including the color, to match your look.
6. Maps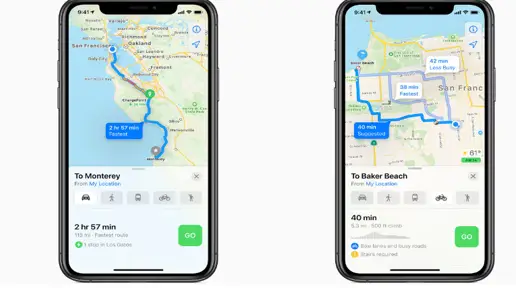 Apple is steadily improving its Map app into a viable alternative to Google maps with features like cycling directions, guides, EV routing, speed, and red light cameras, etc. The maps also let you see congestion zone trolls on the map and can route you around them if you like and helps to get an accurate location and orientation when you're in areas with fewer GPS signals.
7. Translate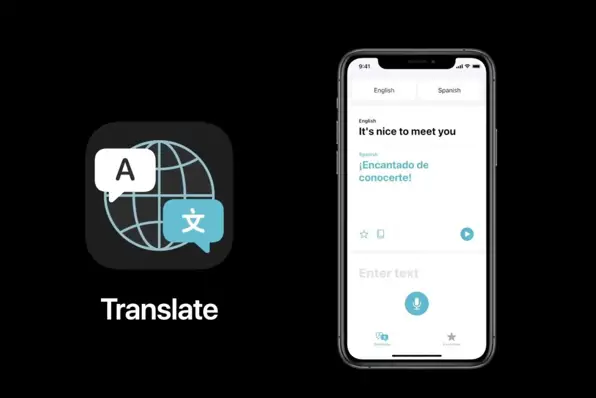 Apple has announced at WWDC 2020 that iOS14 comes with a built-in translator. Apple just announced that iOS14 comes with a translator, but the company is now expanding this translation feature throughout the system. It includes various conversation modes, voice translation, text translation, dictionary and can save them in the Favourites tab for easy access later.
8. Safari
The new Safari includes features like web page translation, website privacy report, password monitoring and, delivers up to 2x faster performance than Chrome on Android.
9. Car Keys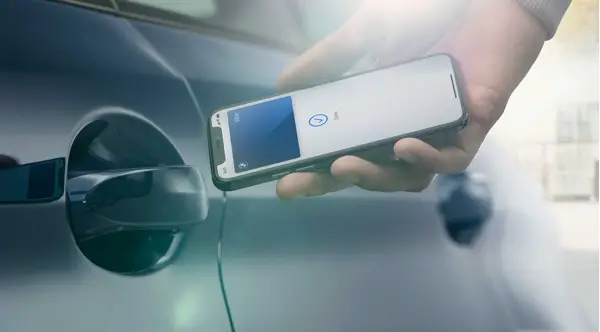 CarKeys enable you to unlock your car with NFC by tapping the door handle, and you can start your vehicle by placing your iPhone on a reader or wireless charger inside. It includes other features like set car key types, removes access, power reserve, etc.
10. CarPlay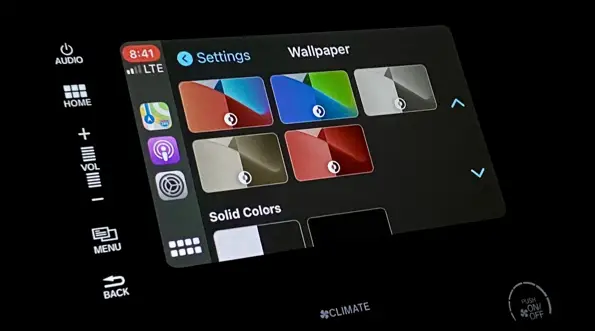 Apple has not only improved the home screen experience on the iPhone but also made some meaningful improvements to CarPlay. CarPlay in iOS 14 will gain background wallpaper support, and it adds support for new categories of apps to keep up with the time.