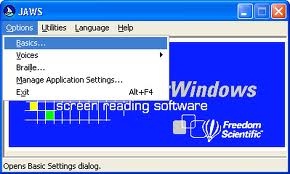 Top 13 Internet Tools For the Disabled
Technology has come a long way. In a bid to ensure that every person has equal opportunity of enjoying what the internet has to offer, software manufacturers are creating tools which make it easier for disabled persons access the internet. There are many different types of internet tools designed to help disabled persons have a better user experience. These can be pided into screen reader or text to voice tools, text magnifiers and speech recognition tools. Here are the top 13 internet tools for disabled persons in no particular order.
JAWS is perhaps the most popular screen reader software available today. This powerful screen reader comes in two versions, professional and standard. This software is designed for PCs and will read aloud whatever content that's displayed on your screen. It comes with 24 language translations allowing for different language users to make use of it. It also comes with Braille support.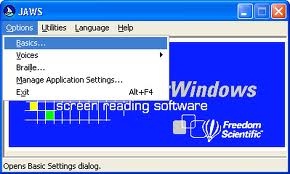 Mac speech dictate is speech recognition software designed for Mac users. This software allows blind users use their voice to navigate the internet using their voice. This software recognizes the words uttered and writes them down. A feature that makes this internet tool stand out is the spelling mode which makes searching for specific keywords in the net easy.
Supernova screen reader is yet another screen reader software that is designed for blind users. Like the JAWS software, it reads the content on the screen and communicates the content through a refreshable Braille display or speech synthesizer.
Dragon naturally speaking is perhaps the most popular screen reader software available for PC users. This software runs in a similar manner as the Mac speech dictate since the latter's design is based on the former. This tool comes with 3 functions, voice to text, text to voice and command input.
Talking desktop is yet another revolutionary internet tool designed for disabled persons. This software works two way. First, the user can talk directly to the computer. Second, the computer will talk back. This is especially effective when navigating the internet when you need feedback on the status of information you are looking for.
E speaking is yet another voice recognition tool that makes it easier for blind persons to access the internet. It comes with built in commands which enable users perform different tasks by simply speaking to their computer. It's also one of the most affordable voice recognition software available today.
Izoom is a screen magnifier software. This internet tool is designed for internet users with difficulty seeing small texts and icons on the computer. It's also designed to allow users adjust on screen colors to ease user experience.
Readhear is yet another internet tool designed to help blind and partially blind users access information in the web and in their computers easily. This software comes in both Mac and PC versions. It functions by reading text our loud for the user.
One of the top 13 internet tools for disabled persons that's absolutely free is Magnifier. This tool is designed for use by persons with partial vision and want to magnify whatever content is on the screen.
Zoom text magnifier/reader combines a text to voice software with a screen magnifier. This tool allows users magnify whatever text is on screen as well as have the software read out the same text. It's ideal for people with partial blindness or even completely blind.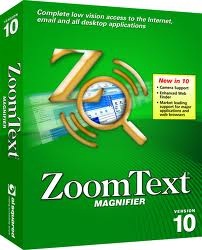 Windows eyes is another tool that enables blind persons easily read content on their computer screens. This software comes with Braille support which makes it easy for users to listen t what their fingers are feeling. For enhanced internet support, windows eyes comes with advanced support for Mozilla and internet explorer.
Zoom text express in yet another internet tool that works by magnifying the text and content that is on the screen.