The E-learning is going to be the new trend in the business-learning area. As the world is expanding to more and more corners, education seekers are switching to online education and training, this grows a huge opportunity for educational authors to introduce their content and teachings.
Here is some best E-learning tools software that will help you build your course material. In creating an online study content, it has no concern with the instructor to be a one-man or a team, the below software will help you create educational content of your own choice.
Elucidate- Elucidate is happed to be the top-most followed E-learning tool software. It happened to have a library filled up with in-built customized templates. It also has strong interaction mediums for communication of the learner with the tutor along with a WASIWYG interface. Being a Brand imposter, you can also enjoy trying the default styles over your self-made projects. It is a cloud-based software with easy translation, and also you can upload a new language.
Adobe Captivate
The Adobe Captivate software comes with different themes, which can be used by experienced authors to create their learning content by customization. It also has a screen recorder by which you can develop demo sessions and also enjoy trials by the sandpit-style screen. It is a fast training studio by which you can create your content very efficiently.
Articulate 360
The Articulate 360 owns the looks and functionality as a power-point presentation. It reflects the modern learning scenarios and understanding the flexibility of creating study material, and you can easily control the output with its special features. This software is more suited to windows and supports AICC, SCROM, and xAPI.
Gomo
This is a cloud-based E-learning tool software, which will help you to create web-tutorials and learning pages. You can host your content online, or you might also upload it on the Gomo app. There is also an attractive feature by which you can create study content with multiple languages. Although Gomo doesn't have many customization options, yet it provides some rare templates and themes to make your content one in a million unique.
Lectora inspire
The latest version of Lectora inspire is cloud-based HTML5, which has a number of exciting authoring tools. Its attractiveness comes with its "responsive course design" feature. This feature allows you to design your course on the desktop or PC screen and adjusted as per the device for further usage. It also allows free access to the library of E-learning Brothers graphics.
Adapt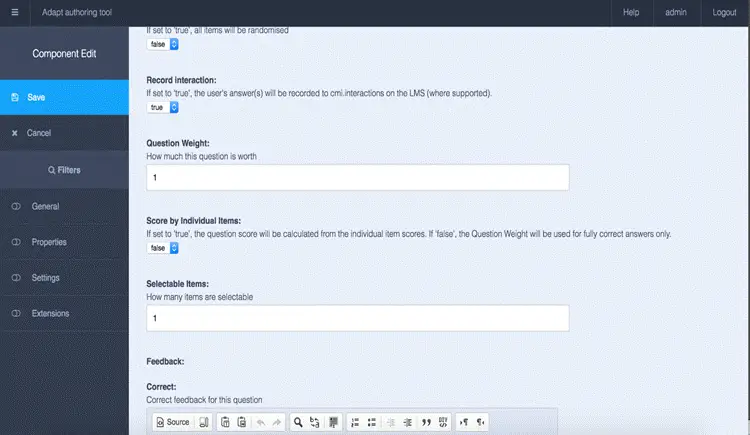 Adapt is the choice of many educational tutoring authors as it is an open-source, web development, and free content software. It has acquired an authoring tool interface and an asset library very easy to use. Apart from using the default themes, you can also build your theme as per your course-material, and if you are a developer, you can also add up new interfaces.
Camtasia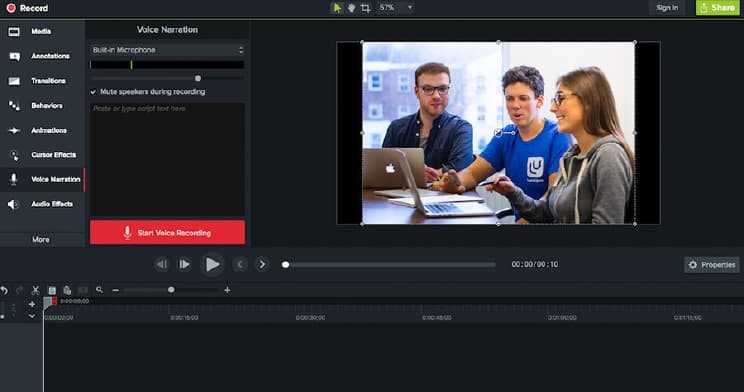 This is the perfect software to provide video lectures, along with the presentation notes. The content running around in Camtasia is SCORM package, and you can also record the narration and face simulation of the content. It also provides a test run sample for the user to look for its demands.
Composica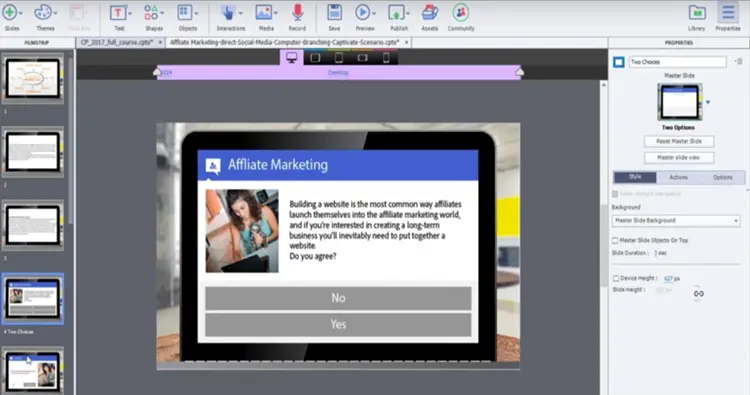 This is the most suitable tool software for the group education business. Along with creating your own material, you can work with a bunch of other authors creating your personal team subjected to different fields. The Composica software allows you to add as many team members as you want, and assign them tasks. The subscribed authors are also provided with the latest content to build up their study-material.
Knowbly
If you are a newbie in the E-learning business, the correct option for you is Knowbly. This software is having all the necessary and basic features of content and course creation by just drag and drop. It is very quick in-process software, which allows complete customization, it is also responsive to the mobility, and it helps you in storing your content to just one system so that you won't face the data loss issues.
Talent LMS
The talent LMS is known to be the most robust and effortless software. With this software in your hand, you can not only build your course but also manage course functions remotely and conduct and facilitates your own seminars and training program. It has some engaging features like conference building, conducting exams engine, and metrics tracking tool. It is an all in one E-learning package.