It has been over 10 years that we are using smartphones and each year the functions have developed. We already have arrived at Android O (Oreo) and things are getting easier with each version of Android. We all know the basic utilities of an Android phone. But there are some hidden tricks and tips which we still don't know. Let us look at the top 10 Android tricks and tips in 2018.
1. Hear from important ones:
Hearing from unimportant people is very irritating when it is of no importance and we all face this peculiar problem. Android lets you avoid this headache with a very little improvement of settings. Hit volume toggle to get the alert option. Then tap on Priority and then Settings. Now you can choose the contacts you want to hear from.
2. Easy Contact dialing: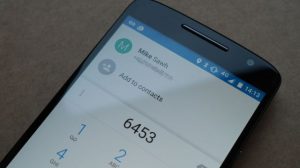 This one is gold. If you are tired of typing the names and looking for the contact you want to dial, then this is going to help you. You just have to dial the contact name in digits like the old days. For example, to find Mike, type 6 (M), 4 (I), 5 (K), 3 (E).
3. Extend battery life:
If you are one of those who plays games a lot and drains the battery very quickly, then you must use this particular feature called Power Saver Mode. This particular feature will help you to enhance the battery life of your phone. By enabling this option, you will get more battery life as it turns off few background apps and more other stuff.
4. Control the data usage:rong>
If you have some limited internet plans and you don't want to waste your data for no reason, then Android is there to help you out. Go to Settings> Data Usage – here you will find a data graph where you can see how much data is being used by your phone and also, you can set a limit of your data usage.
5. The Smart Lock:
Locks are used to keeping the unwanted eyes away from your phone. But sometimes we don't want to enter the password as it feels irritating sometimes. The Smart Lock feature helps you to avoid that when you have no interference around you. Go to Security> Trust Agents> Smart Lock. By activating this option and setting the parameters, you can skip the password and freely use your phone when you are at home or office.
6. Quick Settings: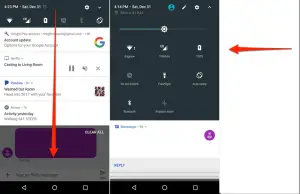 If you swipe down from top of the screen, you will get the notification menu. But this is not it. Android allows you a second but this time with two fingers. So now you will get a quick settings option from where you can manage your Wi-Fi and other options in a quick time.
7. Clear Defaults:
There are certain times when a link in the browser opens using a certain app without the permission. To avoid that, go to Settings> Apps and select the app. Now select Open by default and tap on it. Now select Clear Defaults.
8. Cast your screen: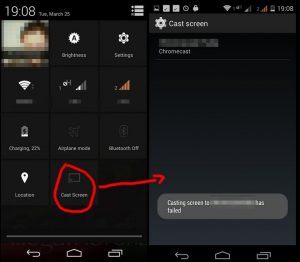 Android allows you to cast and mirror your screen. This is used when you want to play games on a large screen, show photos to someone or even play music in loudspeakers. Go to Quick Settings and tap on Cast. Your device will find the Chromecast.
9. Annoying Notification:
If you, like everyone else, are tired of some unwanted annoying app notifications then Android has got the solution for you. Just long press on the app and it will take you to the app setting and you can turn the notification off.
10. Screen Pinning: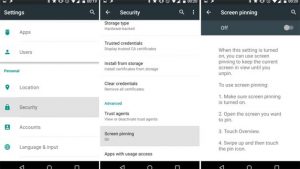 We all have kids around us who love to use the little gadget call smartphone. But sometimes it's problematic as there are age-inappropriate contents which we don't want them to see or hear. So you must enable a particular feature which will help you to avoid the situation. It's called Screen Pinning. Go to Settings> Security and then select Screen Pinning. Now open an app and press Overview button to pin the icon.