Snowbird located in Utah in the USA is not likely to be considered the place where a software revolution would occur. Neither Snowbird is known for sunny and temperate climates nor for all time eager entrepreneurs.
But in 2001 a group of talented people gathered here in snow-covered mountains to sign and mutually agree on one of the most needy or critical documents in the industry of software development.
It was believed to change the way how the software was thought, prepared or created and finally delivered and it proved to be right many of the well worst companies in the world are fond of using the Agile technique of software development. It was revealed by some of the representatives of Spotify and eBay that they had put into practice the use of Agile. Also, there was a job opening in Twitter for an "Agile Coach".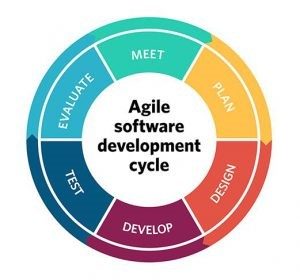 What is Agile?
It is simply an approach of managing software development the requirements and solutions under which rise through collective efforts os self-organizing and multi-functional teams.
The main pointers are early delivery of the product more proficiency flexible response to change in the tech and most important they are ever improving.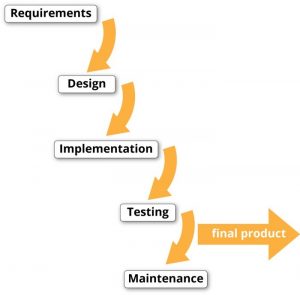 Waterfalls are beautiful to watch they give us a very thrilling and adventurous feeling, but the term "Waterfall" in the Silicon Valley has a slightly negative kind of connotation. In the field of programming or coding, the term accounts for a description of how an application is going to be built.
Waterfall could be imagined as a slow process moving on step by step. Under this methodology, the software is made in the upfront as a person would manufacture a wristwatch,
It used to work like if a software is to be made before writing any piece of code for that the creators would make a detailed plan of what is done and more importantly how it is going to be brought to work.
They create a requirements document which includes what at the end they desire the software would do for the user. The processes are followed and the code moves from team to team and at the end whole code is tested and debugging is done and then the product here software is sent out of the doors of the organization.
Some of the participants of the Snowbird alliance claimed that the approach of Waterfall method ruined their profession as they treated employees as mere resources other than treating them as assets or valuable participants in the whole process of software development.
Agile has a downline of Scrum XP and much more. Here XP stands for Extreme programming with these techniques are considered to be fast far more superior than that of the Waterfall technique and overall lightweight.
This could be called the problem or advancement that if one company or and the individual has to sustain this field of latest tech he has to opt for the new techniques with time, it simple if you will not some other surely will and he will be sitting at your places.
It has become a necessity for a professional software building team to follow the principles of Agile for betterment in almost every aspect of developing and ensuring high-end software and quicker deliveries.