We all know that Xiaomi is easily winning over India' booming Smartphone market. It is also possible that you are reading this article in a Xiaomi phone only! But do you think that this company is doing everything right in our country? Are the applying the right marketing policy for the Indian market or are they misleading us?
According to the reports by Hong Kong-headquartered Market Intelligence Firm Counterpoint Research, Xiaomi's share in the Indian market has risen from 6% to 22% within a year. That puts this just seven-year-old Chinese company share at par with one of the leading South Korean smartphone company, Samsung, which is a winner for several years now.
According to a recent survey, amongst the five most popular smartphones in our country is from Xiaomi. But there some issues with their marketing strategies which is the reason why most of us are wondering that whether this company will always be able to dominate the smartphone market in India.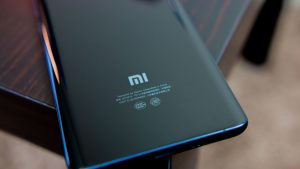 Issues that the masses are facing with Xiaomi
1. Flash Sales
Flash Sales is a marketing strategy that Xiaomi has always used for most of its new smartphones, over a period which they use because of their limited stock. But in most of the cases, after waiting for long, the customers are unable to buy the product as they are out of stock before they can order. The thing that let the customers down is that they have to wait for the sale to start again to buy the phone. Instead of which most of the consumers buy some other phone.
According to news, many buyers buy these phones in Flash Sales and later sell it at a much higher price.
2. Some Major Competitors
Xiaomi has always given some of the most amazing phones in the Indian smartphone market. They have regularly given the consumers some of the best phones with some brilliant features at a very affordable price. But it was back then when Xiaomi was new in India. Now, many other companies are ready to compete against them with more features and in lower price. The list is long as it includes Samsung, Asus, Honor, etc.
3. New Phones with the same specifications

Xiaomi is introducing a new phone every other day more or less with the same features. If we check the list of 'top five smartphones in India' than we will know that Xiaomi is competing with its phones only as three of the top five are from the brand.
If we compare two Xiaomi phones in the same price range, then we will find that both the phones with have almost the feature but if one will have a better camera than the other will have a better processor. Because of which, customers are let down as they can buy some other phone from any other company with all the features in just a single phone.
It is impressive to know that Xiaomi is set to go toe-to-toe with some well-established companies like Apple and Samsung who has a much higher reach in the smartphone market. But at the same time, looking at the present scenario of this brand in the Indian market, we all are in doubt that will this India's leading smartphone company will always be able to be the best?