Firewall is not functioning – Windows 7
Asked By
50 points
N/A
Posted on -

07/27/2012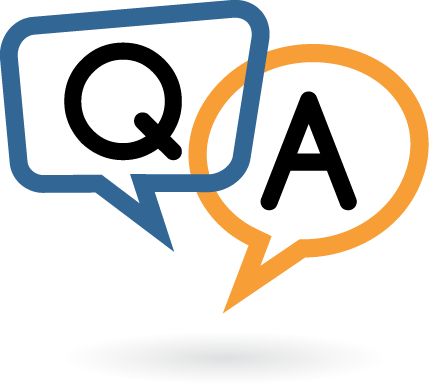 Hi friends,
I have recently purchased a Sony Vaio Z series laptop with operating system windows 7 ultimate x64. The other day I was trying to install the McAfee SAAS on my system, but the windows firewall was switched off. I tried to switch it on but I could not. I have seen my virus and browser protection, and it is functioning perfectly, but I cannot switch the firewall on.
I tried to fix it up by pressing the FIX button but of no help. I also opened the "product details" section to switch it on, but is not working.
I am using the firewall with engine version 0, but my McAfee Firewall version is 5.2.3.104. I also tried to reinstall McAfee software by first uninstalling it using the MCPR removal tool, but with no effect on the firewall. It remains switched off. I also checked my system for any kind of viruses and infections using the Anti-Malware tool Kaspersky TDSSLkiller, but I detected not a single infection.
Now I am planning to make a manual update and let McAfee install the firewall again but when I try to remove it first from Programs and features, I always see the following error message on my screen: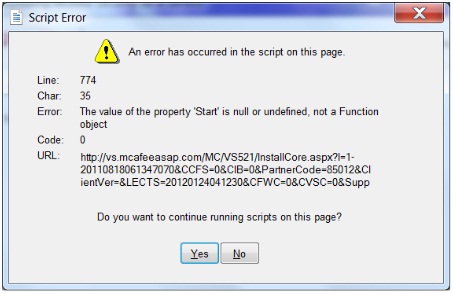 Script Error
An error has occurred in the script on this page.
Line: 774
Char: 35
Error: The value of the property 'Start' is null or undefined, not a Function object
Code: 0
URL: http://vs.mcafeeasap.com/MC/VS521/InstallCore.aspx?l=1-20110818061347070&CCFS=D&ClB-0&PartnerCode-85012&ClientVer=LECTS=20120124041230&FWC=0&CVSC=)&Supp
Do you want to continue running scripts on this page?
Yes No
I have been using this software on many 32 bit machines, but this was my first experience installing it on a 64 bit system.
I had no problems with the software on 32 bit systems but why is it behaving like this on a 64 bit machine.
Has anyone also encountered this problem before? If yes please guide me to resolve this issue.
Your suggestions and ideas are awaited.
Regards
Ron