Internet browsers are an integral part of your website experience. Their user-friendliness helps you to navigate a website in an organized manner. The first thing you do when you want to go through a website is by clicking these important elements of the internet, rather than typing commands. Mac OS and Safari browser go hand-in-hand with each other, but there are other browsers too that come up with various features that are not supported by Safari. Let's see other browsers that can make your Internet experience a comfortable one. And yes, we will definitely start with Safari's introduction so that you can arrive at a decision by yourself.
Safari
Safari is preferred by most Mac OS users due to the presence of all the needed features. It too had its share of revamps over time: through minor improvements but in a steady manner. Safari is fast and filled with lots of features. The start page comes with state-of-the-art technology including Siri's suggestions. Weak passwords are always not recommended; it alerts you regarding vulnerable passwords. The intelligent address field that does auto-completion, the Safari Reader for hassle-free reading, smart security, customizable settings, build-in password management, best security elements, spell check, etc. makes it clearly a native browser that has not lost its sheen on Mac. To put it in a nutshell, the comprehensive Apple experience can be got through Safari.
Google Chrome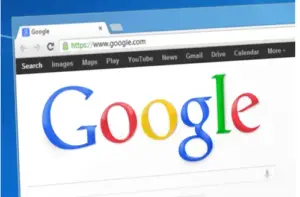 Google Chrome continues to be the world's favorite desktop browser, next only to Safari in the case of Mac. But that doesn't take its crown as being the most wanted browser by Windows users. Those who want an altogether new internet browser experience in Mac can opt for Chrome. The success story of Chrome is understandable, thanks to its data syncing option and the plethora of extensions available for it.
The extraordinary address bar, sync function across devices, option to select among a plethora of themes and colors, etc. makes Chrome a browser par excellence. One of the highlights of Chrome is that several tabs can be managed efficiently, and yes, by now you would be aware of how many tabs you can open. The swiftness in opening the pages is pretty good in Chrome and it gets along with Google's online apps in a commendable manner. The security features of Chrome just make your Internet experience a smooth process.
Firefox
Mozilla Firefox gave a tough competition to Google Chrome when it was launched but perhaps the time wasn't in favor of it; People prefer Chrome to it nowadays. However, though research on why people still can't give up Chrome for Firefox is another story altogether, the latter is a highly nimble internet browser and there are quite a few important updates to it.
In its latest update, it seems that Firefox is clearly concerned regarding privacy issues. It has an appreciable built-in tracker blocking and boasts of a huge collection of extensions. And yes, you have got all the necessary features that you need in an internet browser by default for your regular use including bookmarks, site-dependent security configurations, etc.
Opera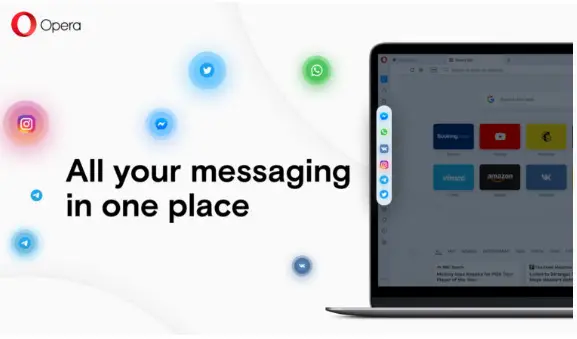 The real test of an internet browser is to give the user an amazing experience, though it is debated to be the clone of a top star in its category. Yes, we are talking about none other than Chrome and Opera. Opera takes up this test gracefully by having some interesting options and convenient tools that make your browsing experience a smooth one.
The handy space comprising shortcuts, tabbed browsing, download manager, the unique built-in VPN, pre-built ad blocker, integrated messaging for using WhatsApp, Facebook, etc. that helps you to be not always being hooked to the phone are all some great features of Opera.
Brave

Brave is a compatible internet browser for Mac with impressive security features. HTTPS is the best way to make your website secure and Brave enables automatic upgrade to it. It has great privacy features and you can gain rewards by viewing privacy-respecting ads. It is as fast as it can get while navigating. There is a multitude of settings in Brave to customize its performance as per your wish. The enhancement of Brave for both desktop and mobile is the distill page that takes away irrelevant content from a webpage so that you can have a comfortable experience in reading. Performance is also unparalleled in this relatively new internet browser.
Microsoft Edge Chromium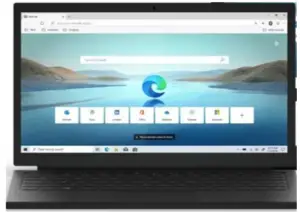 An avid Chrome user will be comfortable with Edge Chromium. You can have the advantage of using the Chrome extensions. However, the added features are the enhanced privacy features, the app features which change a webpage into a webapp, and the default ad-blocking trackers. This Chromium-based web browser lets you maintain your own collection of not only web pages but also images and text snippets. Edge Chromium consists of a library extension that also belongs to Chrome.
Maxthon
Maxthon is a relatively new internet browser, but it is one of the quick and nimble browsers for Mac. Performance is always a matter of concern for new browsers and Maxthon does quite a good job in it. Its cloud backup is one of its best features and it accepts IE plug-ins effortlessly. You can transform its total look into a whole new skin and the smart reader mode and default screen capture make it compete well with the old browsers.
Seamonkey
Seamonkey consists of some of the coveted features that a modern internet browser should possess. You can appreciate its user-friendliness and it is a good option in an office setting where you have a lightweight experience. Tabbed browsing, the advantage of lightweight themes, popup blocker are some of the amazing features of Seamonkey.
Vivaldi
If you have not heard of Vivaldi browser, then you should know that it supports the privacy feature quite well. Besides, the personalization of the user interface is well-handled by Vivaldi.  The fact that it is Chromium-based doesn't stop it from giving additional features to the user. Ad blocking, picture-in-picture extension, the ever-helpful taking notes, capturing a screenshot, good navigation control, etc, makes it a decent newcomer. Besides, sometimes only a good user interface is what a user asks for and Vivaldi can be a good choice.
Avast Secure Browser
Protection of user privacy and security is the major concern in the cyber world nowadays. Avast Secure Browser is equipped with an in-built feature for safeguarding privacy. Ad-block, video downloader, bank mode, password, etc. are some of its significant features. It consists of a download manager that lets you download videos from YouTube and so on. With a great focus on strong passwords, it assists in writing a strong one. A built-in virtual VPN also is also one of its commendable features.
If you are already satisfied with your Safari experience, then you can enjoy it. If you want to have a new experience or want added features, then go ahead with any of the above browsers.