Interactive presentation software allows you to integrate videos and images into a single presentation. Turn data into information that everyone wants to view by making it interactive. You do not need to carry paper for presentations as you can use such software. Customize the theme of your presentation and add charts to it to make your presentation interactive.
1. Visme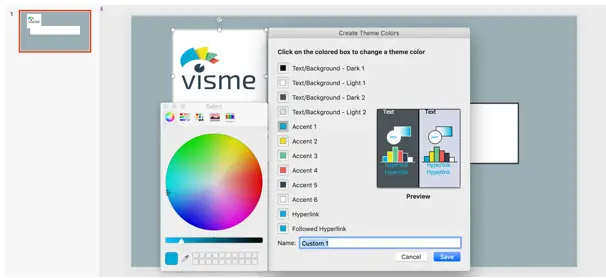 Visme allows you to create visual content in various forms. Engage presentations and include graphics in your presentations. Interactively create branded content using this software. Scale your content by centralizing media assets in one accessible location. This software contains many photos and icons to use. There are nearly fifty types of charts, interactive maps, and many more media features available in this software.
2. Haiku Deck

Haiku Deck is interactive presentation software that allows you to create presentations easily. Create presentations on the web, iPhone, or iPad using this software. Get a free trial of this software to learn more about it. This software has many stylish fonts and layouts that you can use in your presentation. Add filters to your images easily using this software as it gives a polish effect. The presentations you make in this software will be available in the cloud for you to share easily with others.
3. FlowVella

FlowVella is presentation software that is simple and powerful. You can use it from your mobile and store your presentations in the cloud. This software is secure to use. This software gives good support for videos. Upload and embed videos from your device into your presentation easily. This software makes your video work even if you are offline. This software gives audio sounds good support.
4. Prezi

Prezi is presentation software that you can use to create interactive presentations. This software has many sample presentations that you can use to make your presentations interesting. This software is useful for students, businessmen, and educators. This software works with many applications that you already use like Microsoft Teams, Cisco Webex, YouTube, and many more. Create presentations that are movable so that you grab the attention of the viewer.
5. Canva

Canva is presentation software that helps to create powerful presentation slides. Engage your audience by creating presentations using Canva. This software is free and allows you to select the design type of presentation. Upload your pictures or choose from the images available in this software to add to your presentation. Add filters to your images and edit the text using this software. Save your presentations and share them easily.
6. Google Slides

Google Slides allows you to create presentations and edit them from anywhere. Collaborate your presentation with others and present your presentation from anywhere. This software has many presentation themes and fonts available in it. You can embed videos and animations into your presentations. This software contains many portfolios and pitches that you can select to use.
7. SlideDog

SlideDog is presentation software that gives you the freedom to present. This multimedia presentation tool allows you to combine presentations from other file types like PDF files. This software gives a good audience interaction experience. Create custom playlists for your presentation files. Arrange your presentation, save them, and play. Switch between multiple speakers easily during a presentation. Switch between websites and slides using this software. Integrate content from web resources like YouTube into this software.
8. Keynote presentation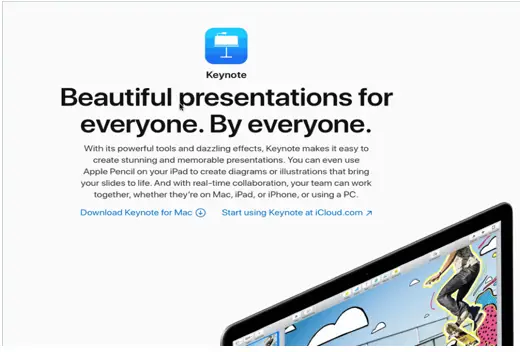 Keynote presentation is a powerful tool that contains dazzling effects. Create stunning presentations using this software. This software works only on Apple devices like the iPad and iPhone. You can create diagrams and illustrations to make your slides interactive. The interface of this software is intuitive, and you can add charts or photos to this software. You can make your words pop out by adding texture and gradient to it. You can view the collaboration list of who is working on the presentation now.
9. Nearpod

Nearpod allows you to upload your slides from any software like Powerpoint or Google Slides. Add interactive video to your slides and upload videos from YouTube too. Pose questions to students during a presentation. Engage students using VR Field Trips as you can take students anywhere using a virtual classroom. Let students draw on presentations and collaborate with students to share their ideas in real-time. You can conduct polls in this software to highlight the opinion of students.
10. Corel

Corel presentation software provides many templates for you to work. It has good graphical manipulation quality. Show your creativity in creating visual effects for your presentations. You can incorporate audio and video elements into your presentations. Create charts and save files as PowerPoint too. The user interface of this software is simple. A free demo version of this software is available for you to try out this software.