Summers are incomplete without a juice and ice-cream. However, the primary use of a fan is a must-have for every room of your house, regardless of the climate, type of housing, and size. Top 10 such exclusive brands of fans are present in the following along with their features and power consumption capacity:
1. GORILLA ENERGY-SAVING FAN:

The energy-saving Gorilla fan has given a 5-star rating in addition to its remote control and BLDC motor. The brushless motor consumes a 28-watts power supply and delivers air at 220 cubic meters per minute. The noiseless fan runs three times longer with an inverter and notably has extended battery life. You can save up to 65% of power, and it also has boost, sleep, and timer modes. Note that Gorilla fan is suitable for small-space rooms.
2. HAVELLS NICOLA: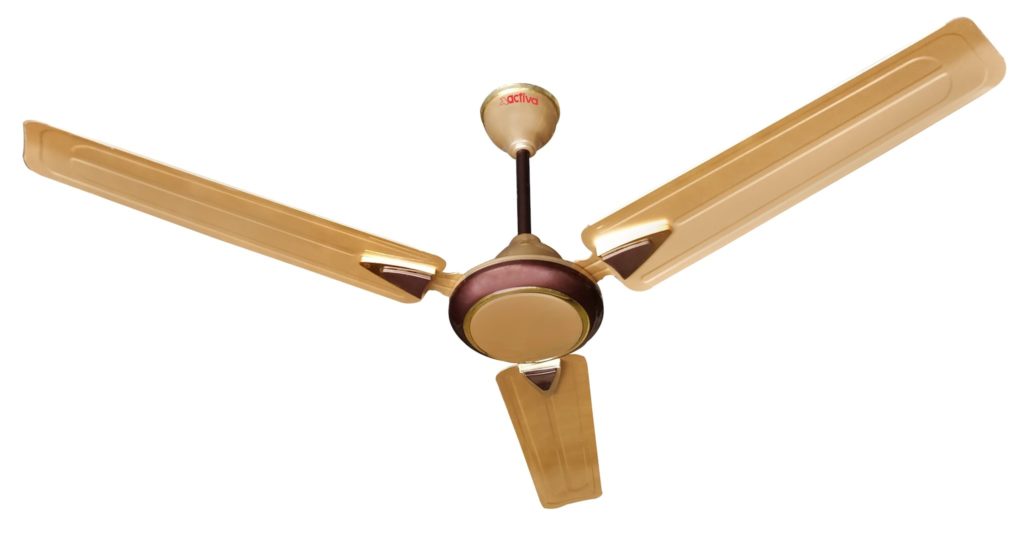 The 1200-mm ceiling fan of Havells Nicola has a metallic finish with a 68-watts motor and excellent design. If you are looking for a stylish fan for your house, then Havells is ideal for matching your expectations. The solid aluminum blades of the fan increase its working efficiency. One of the few reasons to opt for this brand is that Havells Nicola suits any room, regardless of the space and structure.
3. ORIENT ELECTRIC AERO SLIM: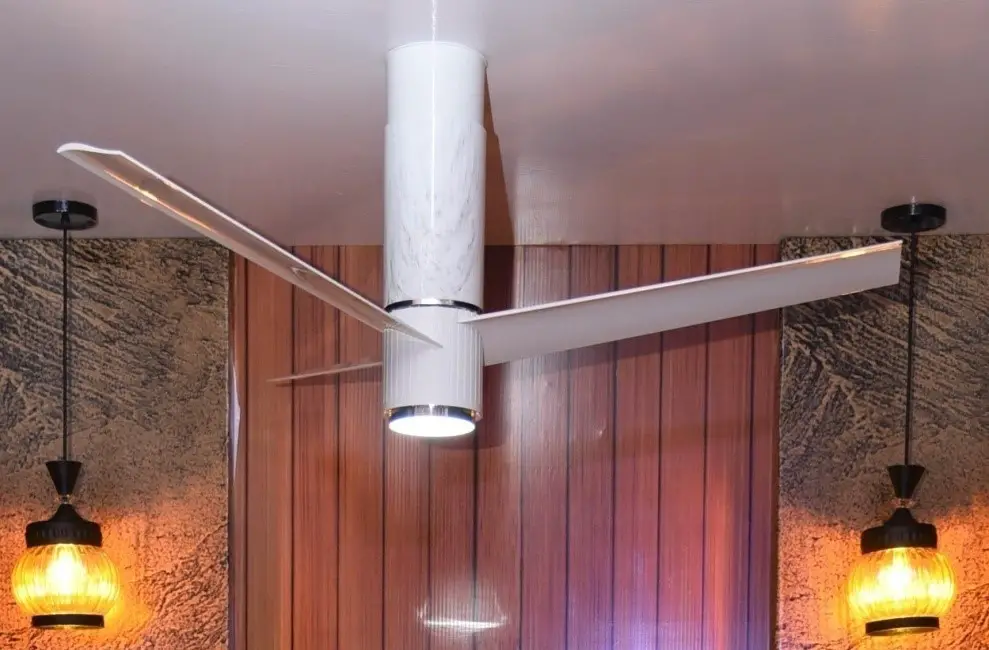 The slim electric smart ceiling fan comes with the Internet of Things technology as well as Inverter Technology. The model can run even at low voltage, thus helping you save up to 40% of energy. The fan also has a ceiling-adjustable telescopic mounting feature. If you download the Orient Smart App, it can be compatible with Alexa and Google Assistant. Using this app, you can schedule the fan's functions, put turbo mode for maximum speed, and rotate the fan even in reverse direction for better air circulation manually.
4. SUPERFAN SUPER A1: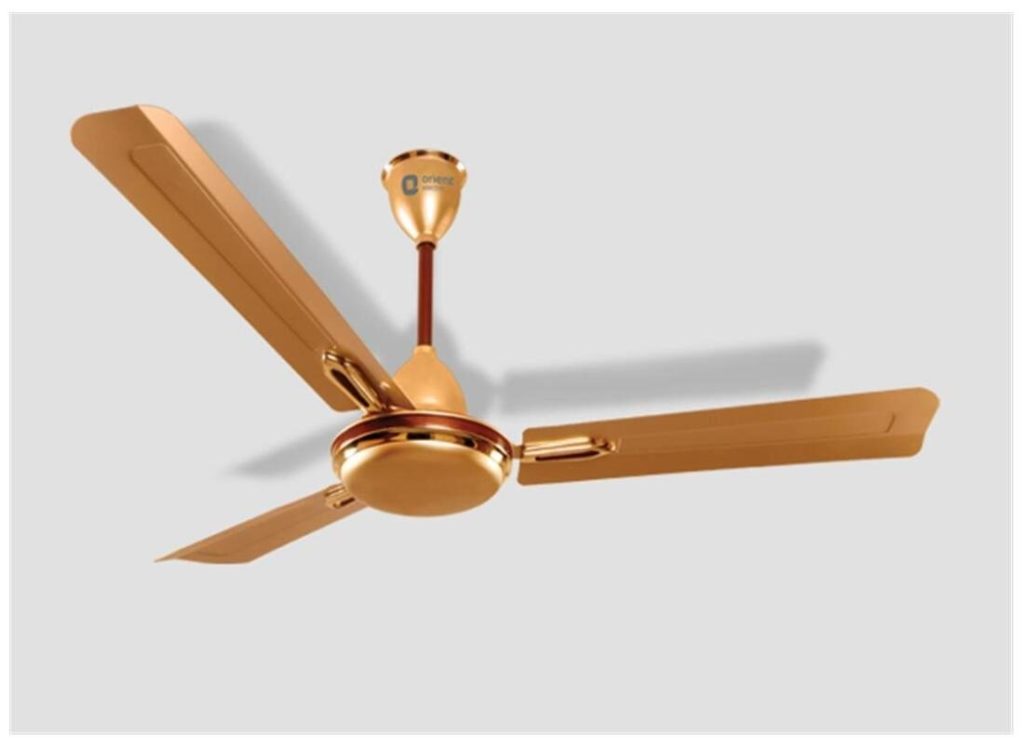 The budget-friendly Superfan Super A1 is one of the best ceiling fans at present, both for its rates and features. The highly stylish fan offers a high performance by BDLC motor with its aerodynamic blade design. The Superfan can run for about 28 hours continuously without stopping. The only con in Superfan Super A1 is that the model is quite noisy while running. The fan is available in more than ten shades.
5. JUPITER: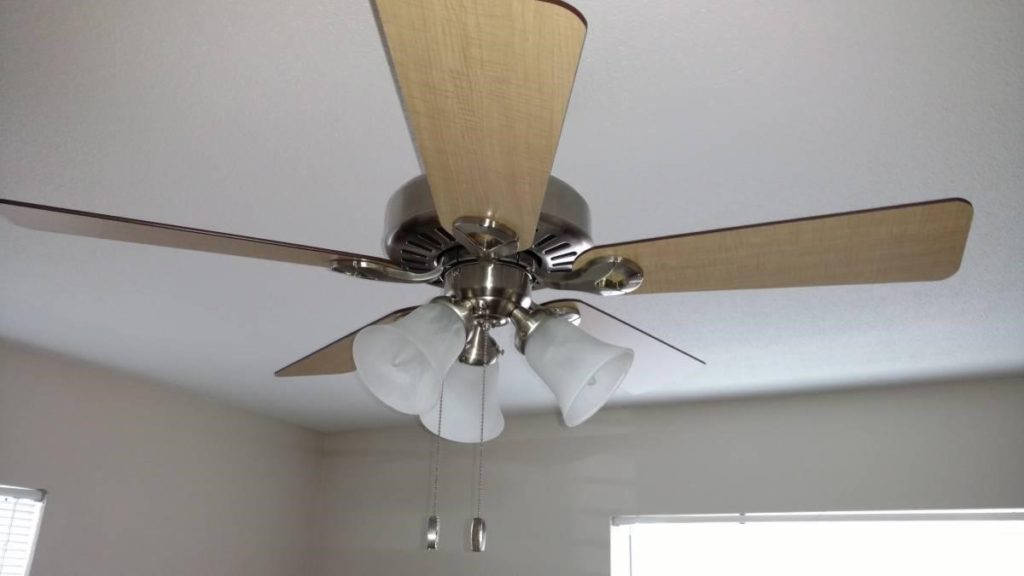 The energy-efficient remote-controlled Jupiter ceiling fan comes in snow white color with unique four blades. Each blade delivers air to every corner of the room. It takes 30-watts power consumption. The brushless motor makes less noise than other brands.
6. USHA TECHNIX:

Usha is one of the reputed names in the ceiling fans industry. The energy-saving Usha Technix is one such model without a regulator. The 5-star rating of the Usha Technix delivers high airflow with a low power consumption of 43-watts. The glossy powder finish gives a longer life to the fan.
7. BAJAJ CRUZAIR DÉCOR:

Bajaj is a well-known brand in India for its high quality and efficiency. The 1300-mm Bajaj Cruzair Décor is one such notable version at an affordable price. It has a beautiful antique design to cover your interiors and match your room. The high-quality motor consumes 66-watts power.
8. CROMPTON HILL BREEZE: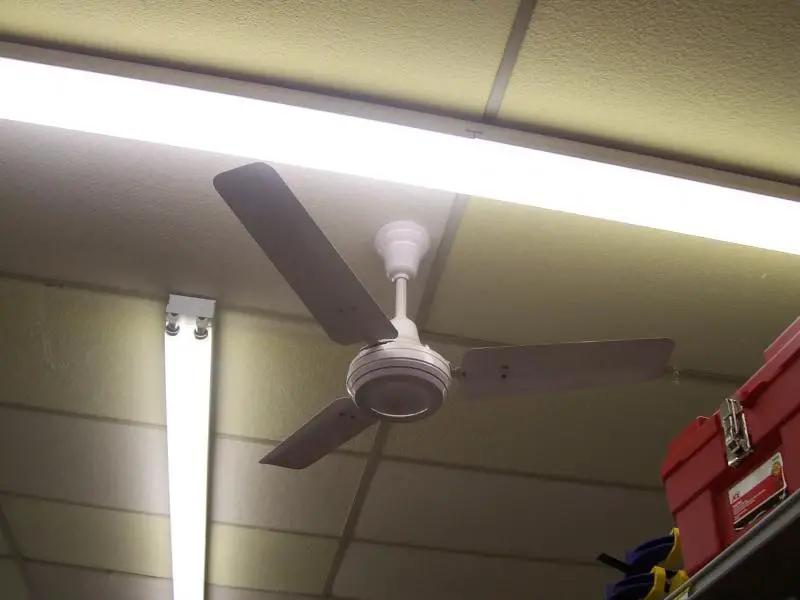 The conventional design itself is the uniqueness of Crompton Hill Breeze fans. The 48-inches sweep fan runs at a speed of 370 rpm. The double ball bearing motor produces less noise to the fan. The aluminum body is lightweight, yet delivers excellent distribution of air for the entire room.
9. ORIENT ELECTRIC AEROQUITE:

The aerodynamic designed Orient Electric Aeroquite ensures powerful airflow to every corner of the room. The glass finish blades are rust-proof. The 18-pole motor has double ball bearings for smooth functioning.
10. KHAITAN: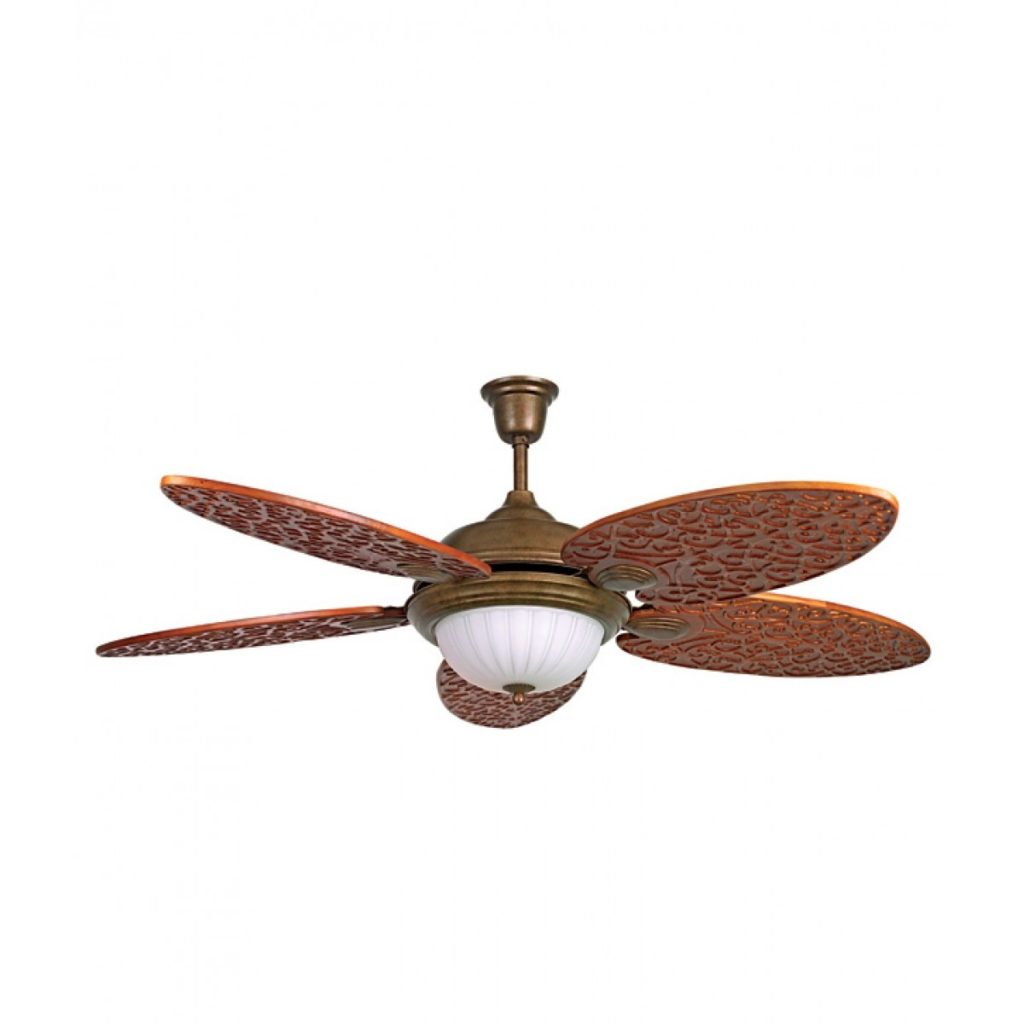 One of the well-known names in ceiling fans is Khaitan, specifically in India. Since 1981 by Shree Krishna Khaitan from Kolkata, the fands from the brand have always been standalone and top-rated for their efficiency and power. Khaitan's motor runs at a speed of 350 rpm and has a power consumption of 65-watts with excellent air quality.