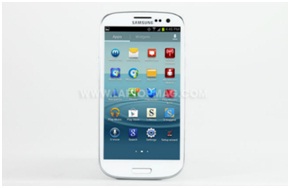 The 13 Top Most Alternative Phones to iPhone
Are you looking for a powerful Smartphone that is not the iPhone 4S? Below are 13 topmost alternatives to it:
1. Samsung Galaxy S2- a Smartphone that features a super fast processor of the dual core type, excellent screen quality, 8 PM camera that has full HD recording for booting and a thick chassis. Samsung Galaxy S2 is one of the best Smartphones in the world.
2. Motorola Razr- it runs a customized Android 2.3 version and has 8 MP camera, 1.2 GHz dual core processor, a RAM 1GB and other important features. If you consider thinness when buying phones, then this is the phone for you because it measures 7.1mm thin and 1.4mm thinner than Galaxy S2.
3. HTC Sensation XE- uses the latest beats audio technology and runs on Android operating system. The operating system is powered by a 1.5 GHz dual core processor. HTC Sensation XE is currently selling a lot in the market and is worthy the name tag.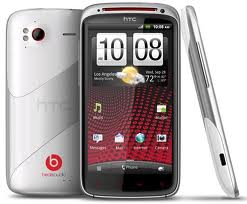 4. Samsung Galaxy S III- it is packed in a spacious 4.8-inch screen and a well innovated frame. It supports WIFI connectivity, so you will be able to share photos, videos and other files. S III runs on the latest Android operating system.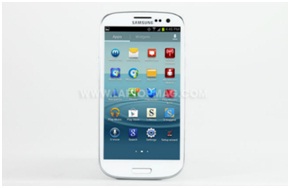 5. Motorola Droid RAZR M- this is a Smartphone that offers you a large screen in compact package. It features a 4.3 inch AMOLED screen, LTE speeds, and a long lasting battery which can take up to 8 hours while in continuous use. It runs on Android 4.0.4 OS powered by a dual processor.
6. HTC One X (AT&T)- a 4.7 inch LCD 2 HD display phone covered by a beautiful unibody polycarbonate cover. It features an excellent fast camera that captures 4 frames per second while in continuous mode of shooting. Has a 3D menu of tasks and runs on Android 4.0 operating system.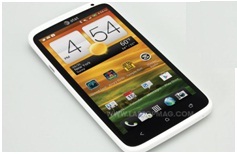 7. Nokia Lumia 920- an upcoming Smartphone that runs on Windows 8 operating system. It has a dazzling pure-motion HD screen which is bright and colorful. You can take amazing good looking photos with its camera which is excellent in quality.
8. Samsung Galaxy Nexus- it is difficult to talk about this phone without mentioning its Ice Cream Sandwich operating system. It is powered by dual core processor of 1.2GHz and has a 5 MP camera which records videos at 1080p.
9. Xperia Arc S- a smart phone from Sony Ericsson that has a flexible Android 2.3 operating system.It is a phone that you will not shy from showing off. It has an 8MP camera and a beautiful real display that brings real colors and contrast ratios. It is powered by a 1.4GHz processor.
10. HTC EVO 4G- this phone offers 4G data speed enabled by its 1 GHz processor. It has a 8 MP camera that captures excellent quality photos through back mode and a front camera of 1.3 MP.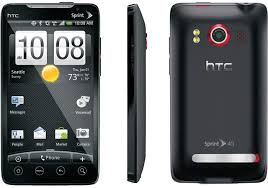 11. HTC Titan- a windows phone that has high end features including HTC audio enhancements and a Windows phone processor. It is a good alternative to iPhone.
12. Samsung Galaxy Grand- a 5- inch screen smartphone which is yet to be launched this year. It runs on Android 4.1.2 which is powered by a dual core processor of 1.2 GHz. It has both single SIM and dual SIM versions.
13. Nokia Lumia 620- the cheapest Nokia phone using Windows 8. It was launched early this year.It is a smartphone that cones in white, black, magenta, lime green, yellow, cyan and orange colors.