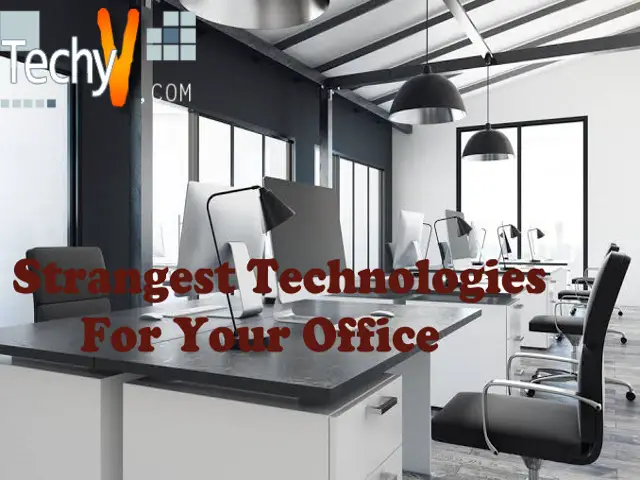 There are a few gadgets that can give you a strange feel to your office environment. But regardless of its appearance, some devices have the best use for your workstation. Such top 10 strangest technologies for your office are as follows:
1. DESKTOP AQUARIUM: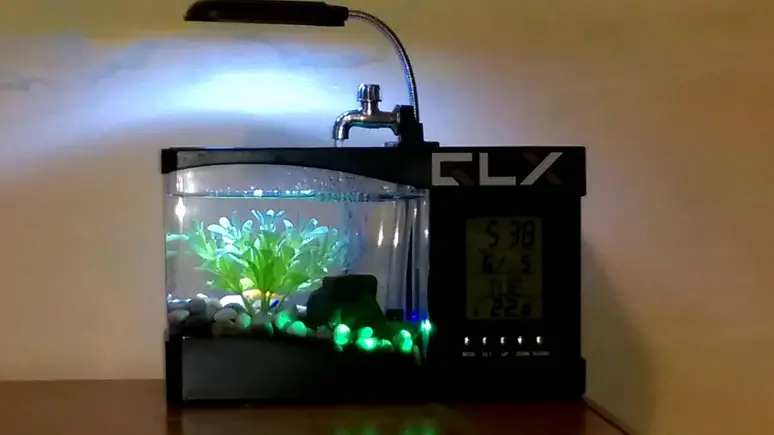 Watching a fish swim inside an aquarium is always a stress buster to elevate your mood to get productive at work. The fish tank comes with a gravel filtration system. The USB-enabled desktop aquarium has one and a half quarts of water, enough for small fishes to swim. The digital clock comes with the device that displays the time, date, snooze, and temperature. The aquarium also includes adjustable LED lights, racks, and a low voltage pump.
2. USB TYPEWRITER: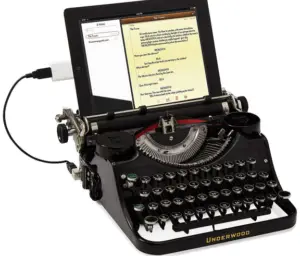 The USB Typewriter is a combination of new and old versions, where the old model takes an upgrade into a keyboard for new computers. For its conversion, you need not have any special tools for the installation. Your modern typewriter works as both a USB and Bluetooth keyboard. When you type on a paper without using a screen, your works will directly get saved on your typewriter's micro SD card.
3. PACMAN STAPLER:

A stapler bright in yellow in the shape of a Pacman is the Pacman Stapler that uses 9 mm staples. The classic and cute stationery product will be an attraction for your office table. The kit is present with 1000 mini staples inside a plastic box. The two rubber feet at the bottom of it will prevent the staples from rolling on your desk. It is also easy-to-change the staples.
4. CABLE DROPS:

Cable Drops help you set your office cable in a tidy and orderly fashion. The fixing of cable drops is easy by peeling, sticking, and fixing it over the walls or desks. There are regular cables for bigger ones and drops mini for the micro-USBs. The pack comes with six drops, and these tools are available in black, white, muted, and bright colors.
5. MOBILE DESK: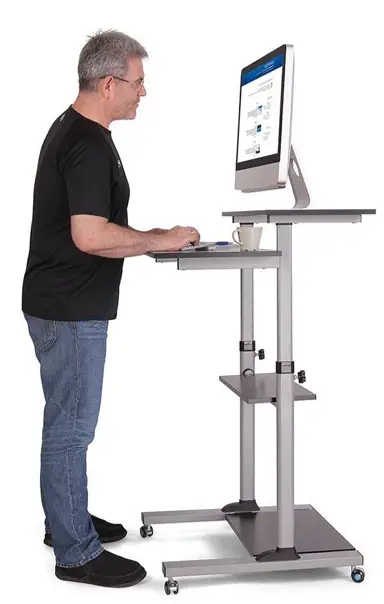 The height-adjustable movable desk travels around your workplace. The solid construction is easy-to-install and can be raised or lowered with ease. You can even use the mobile desk in a compact office area.
6. FLOATING GLOBES:

Floating Globes are c-shaped Magnetic Levitation World Maps ideal for your office desk decoration. The high-tech gadget comes with an LED light and looks cool when turned on in the dark. The globe floats and rotates in midair. There are different models of floating Globes available as per your office requirement.
7. WALK STATION:

Walk Station helps you to keep fit while you are working with a treadmill and workstation combination. The Walk Station's maximum speed Users can even track the speed record, calories burned, time, and distance.
8. HEATING BLANKET:

The USB-enabled Heating Blanket is ideal for people who work in winter or a fully air-conditioned room. When you plug it into the USB port, the warming pad inside the blanket starts to work and keeps you warm. Even to keep your legs warm, place the bedspread over your legs.
9. DVR SPY WATCH:

The d is the best surveillance camera to record interviews and meetings without knowing anyone's perception. The body of the high-end wristwatch is from stainless steel and black leather straps. It records hours of footage with its 4GB flash memory.
10. BLENDER ALARM CLOCK: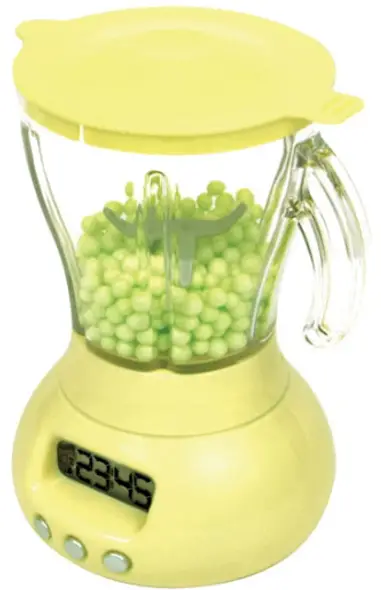 The alarm clock that looks like a retro type blender is tiny and has an LCD to show the time and date. The alarm is out of plastic. Before going to bed, set the alarm, and the USB or Battery-operated clock that plays four different melodies inside the rotation of the ball.