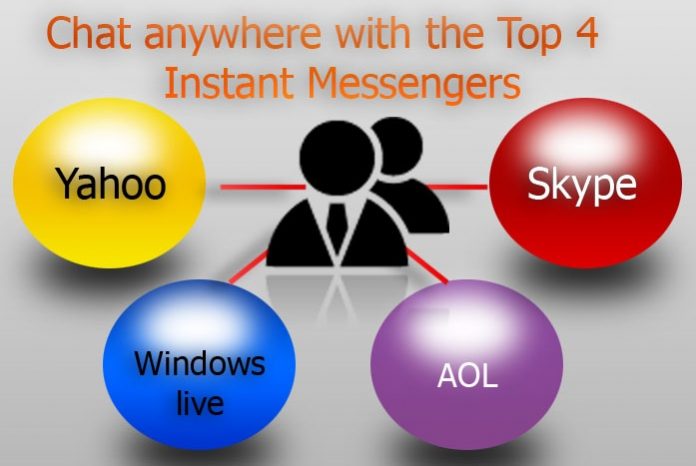 Top 4 Instant Messengers
Instant messaging is a part of the daily life of almost all Internet users across the globe. This is so because of the fact that instant messengers such as Yahoo and Skype are offering features that speed up conveying of messages and files free or at low cost.
Instant messaging connects people and enables them to see their friends on the other end live and clear. Means of communications are being continuously enhanced by the development of various instant messengers. The top messengers used by majority of Internet users and web mail account owners are the Yahoo Messenger, Skype, AOL instant messenger, Windows live messenger.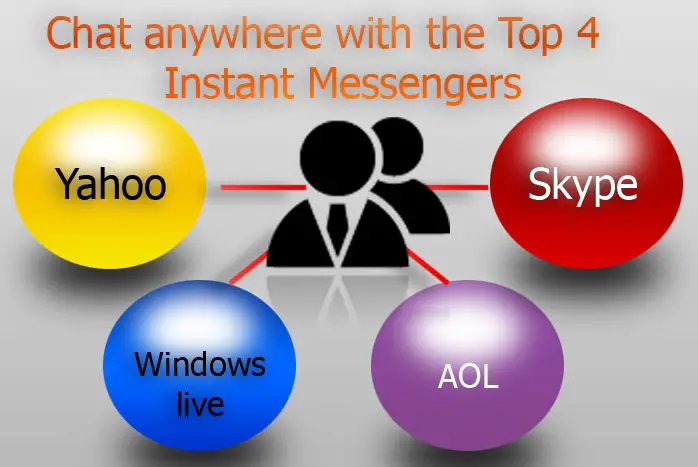 1.) Yahoo Messenger
The Yahoo messenger is popular to most yahoo users since it offers wide range of functionality such as My availability, Incoming calls, Yahoo Insider, My contact details, Account Info, My display image, My webcam, My pingbox, show/hide, yahoo chat, preferences, privacy options, manage/update options, mobile phone – activated.
Under the contacts, users are allowed to avail more options such as add a contact, add an address book contact, import contacts, manage groups, delete option, call history, compact list, view profile, and  ringing tones.
2.) Skype Messenger
Skype users are increasing dramatically because of its speedy and accurate transfer of information as well as user friendly nature. The advantages that Skype users enjoy are the following:
Contacts – users are enabled to modify and personalize profile, account and privacy settings.
Conversation – this category allows users to import contacts for chatting.
Call – this provides video call and audio settings.
View – allows users to go back to past conversations, calls, and chat-records.
Tools – provide users more functions such as a number of games, general settings, sounds and many others.
3.) Windows live messenger
The particular instant messenger was known formerly as MSN Messenger and is designed to work best with Windows XP, Windows Vista, Windows Mobile, Windows 7, CE, Blackberry, Java ME, Symbian, Xbox 360, and other operating systems. Its features include Album viewer, social networking, offline messaging, games and many other applications.
4.)  AOL instant messenger
The American Online (AOL) messenger is compatible with various operating systems such as Microsoft windows, Mac operating system, iPhone, Blackberry, OS X, Windows mobile, and Android. Extra features of this particular instant messenger are the iPhone application, AIM express, AIM pages, AIM for Mac, and AIM call out.
iPhone application includes free storage, contact, web hosting, and syncing. AIM express may run in any browser and is very similar to Yahoo messenger. AIM pages allow users further social networking. AIM Mac allows users to use the application using the Macintosh operating system. In AIM call out, users can make calls.