Cloud Computing and Cloud based Applications
Cloud computing has brought revolution to cost effective and technology specialized virtual computing. It allows location independent computing on pay per use basis. Cloud computing is a service that allows users to work on virtual hardware, software and data services.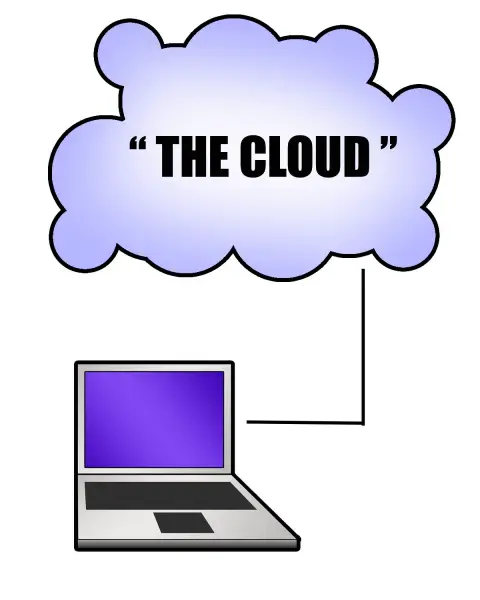 Organizations rely on cloud computing since they do not need to buy or upgrade the hardware and software in regards to new developments. Moreover, companies offering cloud computing services have an in-house skilled staff that helps them to manage IT related aspects of the servers whereas the host company using virtual server does not require IT personnel in regards to the same. This helps non-IT companies to use the required systems and servers without having permanent staff in this regard.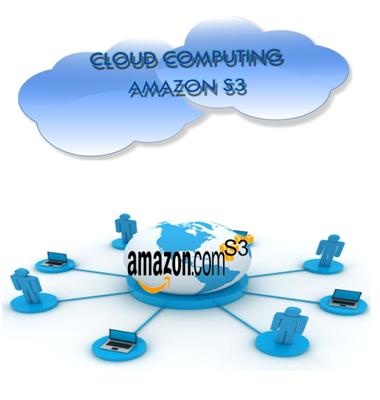 Considering the convenience of cloud computing, lots of applications are also available that totally base on virtual computing. Some of the cloud computing based applications are given as follows:
1. Google Apps
Google apps is a suite of different applications that is based on cloud computing. Google apps have applications for individuals, groups, businesses and educational institutions. The applications include Google talk, Google Calendar, Google Docs, Google sites, Gmail etc. Cloud computing has enabled Google to offer such variety in applications.
2. Mash Apps
"Mash Apps" is a cloud application that is built on Mash up composer. It is used for small enterprises and medium enterprises to solve different type of problems. Mash Apps can be shared between users and companies. Mash Apps is customizable according to business use.
3. Nivio
Nivio is a cloud application that allows virtual access to Windows anywhere in the world. Further to this, it offers storage and sharing spaces to the users. Moreover, users can get applications on rent from the list of extensive content library.
4. Fedena
Fedena is a cloud application that allows virtual school management software. It is an open source cloud application and it is very useful for educational institutions. It allows managing admissions, attendance, examinations, "time table" and student records.
5. FonGenie
FonGenie is an application that is  based on cloud computing. It helps the organization to manage their call centers in regards to both customer services and sales. It is an online application with very user friendly interface that allows monitoring the call center operations virtually from anywhere in the world.
6. Gigya
Gigya is a cloud computing based application that allows social web optimization. Gigya allows companies and individuals to connect their websites to social websites like twitter, Facebook, Yahoo, Google buzz etc. The tools and services that help users to optimize social websites through Gigya are connect, social sign-on, share, community and analytics.
7. Janrain
Janrain offers three cloud based products i.e. Janrain Engage, Janrain Federate and Janrain Capture. Janrain Engage enables companies to generate referral traffic from social websites and social networks. Janrain Federate is an application that offers the facility to sign-on multiple websites and web applications through a single platform. Janrain Capture offers websites to store user profiles related data in a hosted database.
8. Otoy
Otoy is an application that offers extensive virtualization in multimedia, operating systems, computer software, PC games etc. It offers both hardware and software services and tools in a cloud computing environment.
9. Spigit
Spigit is a cloud computing based application that offers innovation management tools and services to all sorts of organizations and entrepreneurs.
10. BigMachines
BigMachines is a cloud computing solution that offers solutions like product configurator, proposal generator, pricing & quoting, CRM & ERP integration and B2B ecommerce.
11. Vindicia
Vindicia is a solution that offers strategic billing solutions and fraud management online. It is a cloud computing based solution for building online revenue.
12. LiveProcess
LiveProcess is a cloud computing based virtualized healthcare solution in regards to disaster readiness and incident command solutions. It provides a web-based platform to guide in regards to disasters and incident planning.
13. LucidChart
LucidChart is a solution for creating system drawings and diagrams. It is user friendly cloud computing based solution and it is mostly used to create flowcharts, network diagrams, user interface designs etc.
14. KnowledgeTree
KnowledgeTree is a cloud computing based solution in regards to document management. It offers services and tools for document management for departments like sales, marketing, finance, legal etc. It uses Amazon EC2 cloud computing services and it is a subscription based service.
15. Intacct
Intacct offers cloud computing based solution in regards to financial management and accounting services. It has been designed to be used by medium size and small size companies. It is a very user friendly online application and it is very effective as compared to desktop solutions.
16. Imaginatik
Imaginatik offers cloud computing based services and tools in regards to business case creations, strategic planning, program management etc. It is a very useful management solution that offers efficient and effective services for a business or a company.
17. Gaikai
Gaikai is an online cloud computing based solution that offers gaming services. The services provided by Gaikai are options like game play, previews, demo etc. It offers online purchasing of games and playing games online on pay as you go basis.
18. TOA Technologies
TOA Technologies offer cloud computing based solution in regards to mobile management.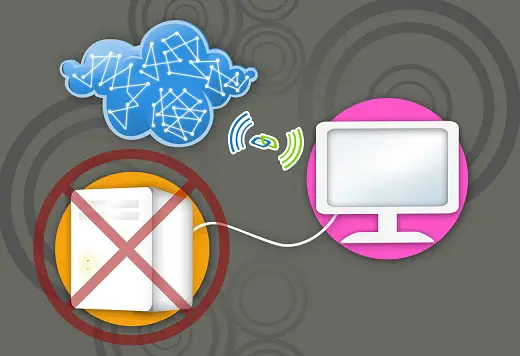 It offers all mobile workforce management services on real-time basis. It's a complete solution for mobile management in regards to field management, capacity management, scheduling solution, service optimization solutions etc.
19. SmartSheet
SmartSheet offers cloud computing based solution as an online collaboration tool. It is an online solution that allows project management, sales, task management, crowd sourcing, product management, IT management etc. Further to this, it allows the ability to share, organize and modify tasks and files very conveniently from anywhere in the world.
20. iCloud
"iCloud" is a complete and virtually accessible computer online. It has a web-based interface just like a complete operating system that has remote desktop applications like office suite, media player, photo editor, calendar, instant messenger etc. It is accessible through any computer or a mobile connected through internet. In general, it is a complete computer working in the cloud computing environment.