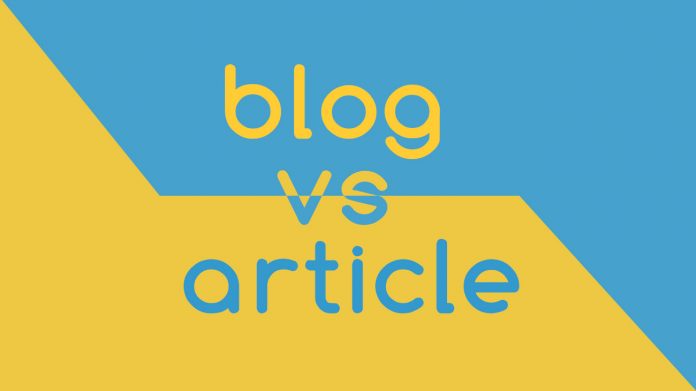 What Makes the Difference between a Blog and an Article?
In writing the content for websites, there are two different ways of presenting it – blogs and articles. Occasionally, an article appears like a blog and so the content is identical to one another. It is not easy to identify the difference between these two types of written output. Before deciding whether it must be a blog or an article, one needs to comprehend the differences between the two forms of writing.
Blogs have a tendency to have broader scope and can be gathered in an array of other criteria. They usually follow an entirely different organization because they can be written in any length and may consist of a video or an audio. Furthermore, the bloggers' audiences are large communities and online networking sites, making it more challenging for the blog writers.
Article writers also use blog where their articles have specific content, but basically, articles are never appropriate for blogs as they are generally much longer. Blogs are normally shorter in length. The blog visitors seldom read a 250-300 word long article posted on a blog. Apart from that, blogging may work best with the more conversational blog posts as they are more appropriate as communication methods.
Blogs are more valuable when the writer can express same meaning with much fewer efforts and words. In blogging, the writer can allow himself to be casual and awkward with the choice of words. The writer will receive polite corrections from the readers. But in article writing, one erroneous statement can create a lot of chaos in the society.
Article writers may also get excellent use of blogging specific content in their articles, but articles are usually lengthy to be utilized in blogs. Since blogs are shorter than articles, they are accommodating readers who have no love or those who do not have a lot of time reading. Therefore, the content of a blog or article is designed to cater the needs of people having a variety of reading preferences.
Writing blogs is somewhat easy as it is casual in nature because the information supplied in the form of a discussion and grammatical orderliness is typically absent. If we go through these personal blogs, they are very overwhelming because everybody feels that this sort of writing doesn't require professionalism and anybody can write. Anybody can express his opinions, feelings, views, commentaries and reactions by blogging. That is why blog writing is like a mushroom sprouting everywhere and it has acquired a persistent web presence.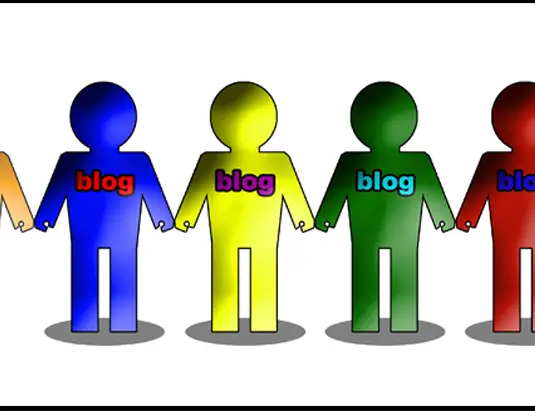 If the blog is up to date, and the content are trendy or hot, then, it can serve as a conversation starter and could increase feedback. So the more you write hot topics, the more traffic will be encouraged to join the discussion that you are making. Obviously, blog and article writing are used to promote a website, but you should not be confused about the differences between the two, especially if you want to get the most out of each of these written accomplishments.
Articles in contrast could be composed of 250 or more words and normally have a rich, trustworthy and informative content. As a blog and article writer, you must remember that much more possibilities could come up with writing blogs than with article writing.The tendency for blog is that it invites greater interaction from subscribers and readers.For this reason, blogs can be considered as one of the effective communication media.
In reading an article, readers' believes that the writer took extra care in writing the article and therefore the information contained must be reliable and truthful. In contrast, subscribers may believe that a blog will have a personal twist and the writers are trying to encourage something that they are interested in. Blog writing is suitable for product marketing, promoting or advertising. But if you want to express your feelings, creating a blog is the best way to do so. From a search engines' point of view, both articles and blogs are a vast source of information. Articles will normally receive greater coverage than blogs, unless blogs are highly ranked.
In this vigilant minded society of ours, blogging creates many controversies as many writers are often too hasty in what they post. As a result of blogging, many writers have been criticized, employees fired, relationships wrecked and friendship ties severed.
Article writing calls for greater research as it should contain certifiable facts and written in a spotless language free from errors. It cannot be denied that a good article can generate quite a few long-term links to one's website, while a blog post at its best, can be viewed only for few days. But when it comes to articles, readers would fairly expect a more educated writing style.
Articles are considered to be more informative and accurate when facts are concerned. Presuming a reader is reading both a blog and an article; he will normally anticipate the article to be of a much higher standard of writing but will be more tolerant with flawed presentations in blogs. Blog readers expect a new post every day or two, article readers are at ease waiting for a long time between the appearances of two consecutive articles.
Blogs are great for gathering support to a person's view of thinking and he or she need not be a competent journalist. Bloggers can discuss a variety of topics or ideas that are still evolving and growing. This momentary nature of blogging makes it easier to write more apparently with a promise to give details later.
Writing a blog has its share of disadvantages as the readers tend to expect more recurrent updates than article based audiences. For blogs to work accurately; your content should be convincing and you will have to write regularly.
As someone precisely said, blogs are practical for immediate fulfilling of an urge to communicate, but articles are better for the traffic that is more lasting. One can maintain both article writing and blogging endeavors but still, it is important to know which one is more suitable to serve the cause that landed you in writing.