There are many power systems being produced in the market. As we use many devices, we need to connect them through one system instead of plugging each cord of a device to a new plug of the switch board. We have a new featured personal, modular power system called YOUMO. It has different modules, from which you can choose what you want where each module has its own different power functions through which you can create the power systems you want. To increase the capacity of the power system and for growth and adaptability of your daily life, you can set power base cord by starting with a power module where you can add more modules to the system.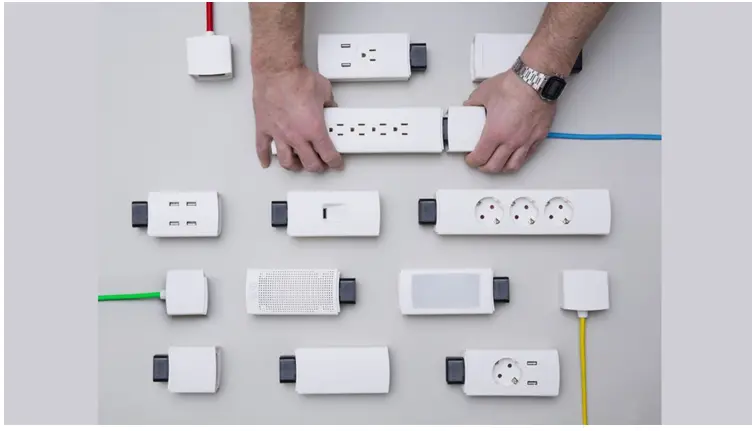 It has some of the following features which make it unique from others
Flexible Smart Solutions
• You can insert one to five USB ports and plug sockets as it has adaptable power base modules
• For greater energy efficiency and seamless convenience, you can discover and implement smart home capabilities.
• To meet your device's different power needs, it is you who can select among extremely growing range of modules of the power system.
More Control
• For your convenience, it is better if you use only cords, modules, and cables which are needed at that time and better to skip others to avoid clutter.
• To not to get confused with the chords or not to lose track on them, you better color code your cords
• To make it function anywhere at your office or home and get adapted to the environment, it adjusts to function because of multi-power simplicity
Stylish Options
• To compliment any space it has a modern, sleek design
• You can get the cables and cords which are detachable in both variety of colors and in different lengths
By connecting to your smart phone or PC or mobile device, you get the connectivity needed for the smart module via Wifi or Bluetooth. By connecting the device to the module of the power outlet and which is then connected to the smart module allows you to have control over any of your devices. You can meter and control all your home electronics' power with the help of this App features.
Now, no need to worry about weak Wifi receptions and connection breakups. To have access to the connections of high-speed Ethernet or full-reception hotspots, you can use the power LAN module in every room.
To opt for the better quality of sound and enjoy while watching a movie on your phone or a tablet or listening to music on your smartphone, via Bluetooth, speaker module is connected.
If you have any system or gadget to use or to implement any power function, it is a great idea to use this module to make it happen. If you are a startup or well-established company, YOUMO power system allows you to integrate the plans into it easily as it is an open source approach.