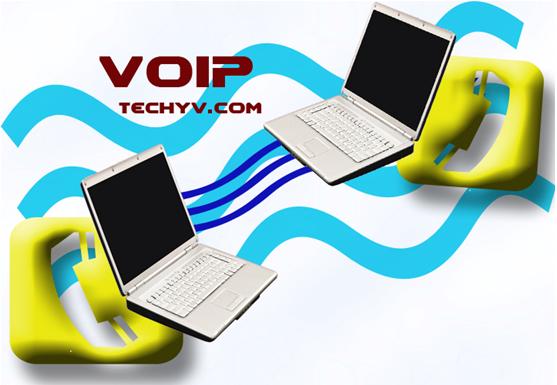 Understanding Voice over Internet Protocol (VoIP)
The technological advancement in information and communication technology has brought a number of advantages. There are no limitations to what one can achieve using internet technology. Activities, such as online shopping, online banking and video conferencing, was a dream several decades ago but now all this is possible at the click of a button from the comfort of your home or office. As a result, over the past few years, the application that is becoming popular increasingly amongst hundreds of corporate organizations, small to medium sized businesses and home users, is VoIP.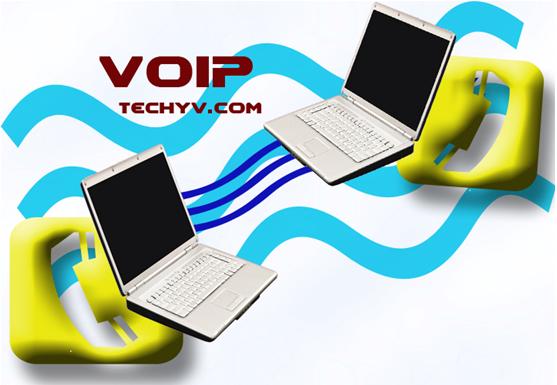 What is VoIP?
The Voice over Internet Protocol (VoIP) is a technology used to cut the cost of making long distance and international telephone calls. The technical definition of Voice over Internet Protocol (VoIP) is a term that refers to a group of approaches, communication guidelines and transmission methodologies for delivering voice signals over the internet. Other terms that are used to apply to VoIP include: IP telephony, broadband telephony and internet telephony.
VoIP involves conversion of voice signals, i.e. analog signals into digital signals that can be transmitted over the internet. VoIP systems make use of session control protocols. These protocols are responsible for controlling the set-ups and tear downs of telephone calls, and audio codec that encode voice signals into digital signals.
Implementation of VoIP
There are numerous ways through which Voice over Internet Protocol (VoIP) can be implemented. This includes proprietary and open protocol standards. The different types of technologies used in implementing VOIP are listed here:
Media Gateway Control Protocol
Session Description Protocol
Session Initiation Protocol
Real time Transport Protocol
IP Multimedia Subsystems
H.323
H.323 technology was the first voice over internet protocol to be applied for long-distance web traffic. It was also used in implementing Local Area Network (LAN) services. Nonetheless, with technological development, there have been better and less complicated protocols. H.323 has been slowly phased out, and is only present in current long haul networks. The most significant proprietary protocol that is leading the market today is Skype Protocol. This has been developed on the foundation of peer-to-peer networking.
Adaptations of VoIPTechnology
The different entities through which VOIP has been adapted are:
Consumer market
Mobile telephony network providers
Corporate application
Consumer Market Adaptation
For many years, when it came to making international and long distance telephone calls, consumers were restricted. However, a major breakthrough was made in the year 2004 with the introduction of Voice over Internet Protocol to the wider market. It was made possible to use broadband internet access in order to make and receive telephone calls, the same way it was done by utilizing public switched telephone networks. As a result of this development, many companies began providing both inbound and outbound VoIP services via direct inbound dialing. Currently, there are a number of VoIP service providers who provide unlimited home dialing for a monthly fee. A good number of Voice over Internet Protocol (VoIP) applications allow free calls between similar subscribers. However, it is important to note that in order to make a connection via a VoIP service provider, there is a need for a VoIP enabled phone.
The different ways though which this can be implemented include:
The use of devoted VoIP phones that are attached directly to the IP network by means of technologies such as Ethernet and WiFi. Their design is based on conventional digital business telephones.
The use of analog telephone adapters. These devices are connected to the network which uses electronics and firmware to run a traditional analog phone.
Installation of soft phone. This is computer software, when installed on a PC connected to network, simulates an actual telephone.
Public Switched Telephone Network (PSTN)
Telecommunication companies are increasingly applying over Voice over Internet Protocol (VoIP) to public IP networks as well as to link stations. Moreover, the same is used as a means of integrating with other telecommunication companies. A new trend that is synonymous with VoIP is the roaming service that is when a subscriber is able to make and receive calls on any network.
Corporate Applications
As a result of bandwidth effectiveness and the low cost for running VoIP technology, a number of business establishments are slowly shifting to Voice over Internet Protocol (VoIP) as a way of cutting down on their annual telephone bills. VoIP technology services, specially designed for businesses, have changed over the years and include all forms of communication i.e. fax, voice call, voice mail, video conferencing, bulk SMS and e-mail solutions. The two main players in the market, for this particular service, are: the companies focused on high end business corporations and the companies focused on small to medium sized businesses.
VoIP is capable of incorporating both, voice data as well as standard data, over a single network. This plays a huge role in limiting infrastructure outlay. The overhead of implementing VoIP is much less when compared to PBXs applications since VoIP is easy implemented on already available hardware.
Additionally, the VoIP user interface has been designed to allow subscribers to make necessary adjustments without any difficulty.
Advantages of VoIP
VoIP technology offers many advantages to the consumer. The main advantage of VoIP lies in its ability to substantially reduce call costs. Furthermore, it provides access services that would have otherwise been difficult using Public Switch Telephone Networks (PSTN), i.e. flexibility to transmit multiple telephone calls via one broadband connection.