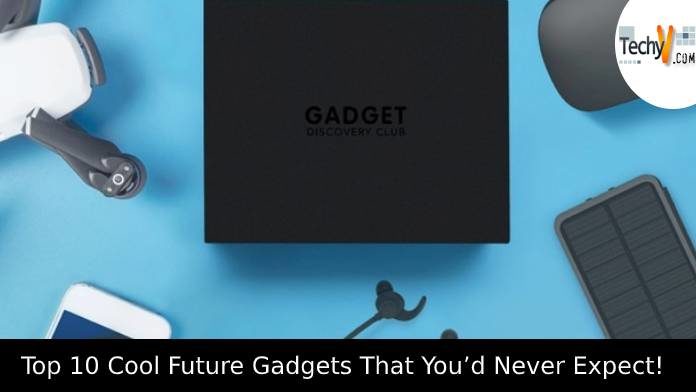 Our dependence on technology has seen explosive growth, especially when most of us were confined to homes during the nationwide lockdown. Technology is at the heart of every gadget that we use extensively today, knowingly or unknowingly. The blend of intelligent tech infrastructure and world-class yet affordable hardware has presented a positive snapshot of man's growing reliance on gadgets in the times of a crisis.
The accessibility of the Internet and a relentless pursuit of efficiency will keep driving change in the technology sector. Google has recently announced that it would invest a mega $10 billion over the next few years in India. Google, along with other companies, is the pioneer of this tech boom. Its massive investment in India is undoubtedly indicative of its vision in its software and hardware initiatives.
Do you remember how we, as kids would envisage a future driven by gadgets? How our conversations focused on 'flying cars' and automation? How fascinating it was to read comics depicting a gadget-induced era! While flying cars are yet to present themselves into reality, these highly anticipated pieces of technology are in the R&D procedures, for sure!
Today, we will have a look at the top 10 future gadgets that would not only make out lives easy but also highly efficient!
• Virtual Reality (VR) Environment: Haven't we missed out on a lot of events, thanks to the pandemic? There is a growing consensus on adopting the virtual reality program to help us such situations. A VR can either teleport you into simulation or to some live event virtually! Many tech companies are gauging the possibility of creating not just a VR headset but also an entire environment. One of the prime examples of a VR Environment is the launch of the upcoming OnePlus Nord Smartphone. The phone launch will happen via VR; invite-only!
• AI Induced Nanobots: While modern medicine has performed laurels, it is quite ambitious even today. The 'modern' medicine could quickly turn out to be a 'traditional' method of drug delivery with the inception of nanobots. These tiny pieces of robots are capable of transporting drugs to a targeted, precise region. Expectations of nanobots being able to destroy cancer cells have fascinated the medicinal community.
• Drone-Based Delivery: This has grabbed headlines lately. E-marketplaces like Amazon are testing similar procedures extensively. While your customary ordering procedures would continue to progress with ease, these drones could knock your door with the product you ordered in half the time! Isn't that amazing?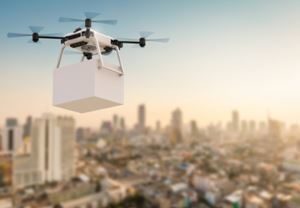 • Internet Clothes: The name itself is so cool! Some anticipate the inception of Internet clothes in as early as 2022. While smartwatches and smartphones continue to entrench deeper into our lives, these clothes would take things to the next level.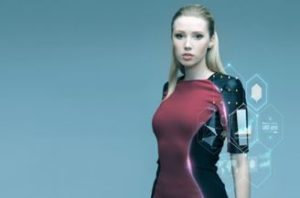 • 3D Printing Explosion! Right from printing your favorite souvenir to an organ, the 3D printer would be a revolutionary gadget. It would open out a range of possibilities that one cannot imagine.
• IoT Enriched Homes: When the internet of things meets normal homes, it transforms them into smart homes. While numerous teams are working on this project, in simple terms, these clever homes would be automatic. They could learn what AC temperature suits you the best, change the colour of lights according to your mood, take out the trash, and re-stock your fridge with your favorite items! There's endless possibility.
• IoT Security Solutions: Have you heard stories of someone unearthing hidden wealth? Why was it hidden in the first place? It was to prevent one's wealth from reaching on overspending people. How about an IoT solution? A smart security solution would protect your home's devices from virus attacks, fix leaking passwords, and keep hackers at bay, thus saving your hard-earned money. Indeed, it would be a highly secure bank in your own home!
• Self-Driving Gadgets: Why am I using the term 'gadget' here? It is because cars would simply obey your command, follow directions, avoid a collision, and help you reach your destination in time. Tesla has worked out on this, and many others have ventured out in this field. Expect to own one self-driving smart car that controls everything right from speed, comfort, and car temperature.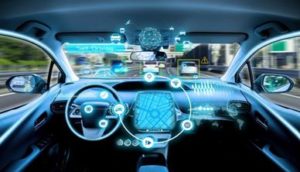 • UV Mask: I don't need to emphasize how important this is! Based on Ultraviolet technology, these masks would indeed be quite handy.
• Pocket Projector: Watch your favorite movies and series while sitting comfortably at home. The 1080p projector would be the theatre that you can carry in your pockets. I would be taking this whenever it is on the shelves!