Growing penetration of smartphones has just made us, to stay connected whether, through different online application for social networking sites, different messaging apps. The apps keep on upgrading as well as are developing in all possible fields. The key reasons for such penetration are demand and mobile use of internet connection all over the world and easy and quick access to anything and anywhere. Overall we can say Internet connections is just in impeccable in almost every sector.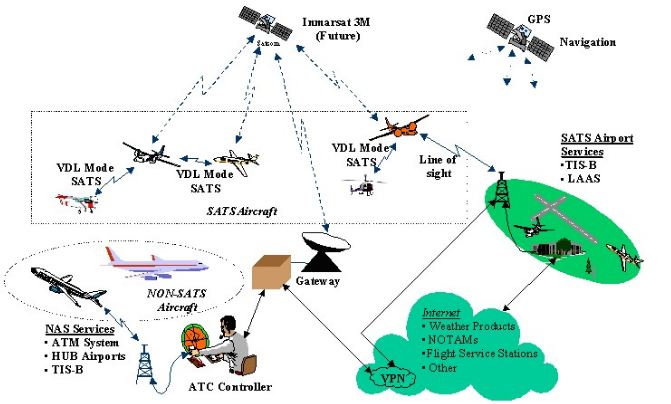 The aviation sector is just no different, and thus the concept of the airborne internet came. Airborne internet helps to apply the principle and concept of computer network theory in the field of transportation. It was first started as assisting technology for NASA's small aircraft transportation system. The basic idea behind this technology is the establishment of the strong communication network between the aircraft and the ground network. The utility of airborne internet is much more extensive and significant. It is redefined when the application of airborne internet is combined with data functionality, thus increasing the productivity of the aviation as well as transportation sector.

GLIMPSES OF AIRBORNE INTERNET:
What is it?
It is a planned network in which all connection points are located in aircraft to form a communication network. These points are called network nodes whose main function is to send, receive, create and store data among the various distributed network routes. Every node irrespective of it is an end point or a redistributed node it has either a devised or structured to process, recognise and can forward signals to another network.
How does it work and the basic requirements?
The main purpose was to build a reliable and high-speed digital data channel connection to the aircraft is just same as connecting your desktop to its LAN or WAN, but the only difference the desktop has fixed objects while aircraft are mobile objects so, it requires mobile routing to avoid the network to be connectionless. The airborne network will require packet switches circuits and a high-speed digital network. It will not be completely wireless and will require ground setup. The communication antenna will be installed, and related components will be set up in the aircraft. This antenna will use the multiple beams to shifts a user location. These beams are circular arrangements, and when it shifts from one user to another, the virtual path created by packet switch also changes. The broadband channels to the subscribers will available in frequency.

What are its benefits?
1. It helps in reducing the cost of the equipment on the ground as well as aircraft. It will help in aircraft to aircraft, ground to ground and aircraft to ground communication needed for air traffic control, passenger support services, etc. It could function as network router by providing excess bandwidth to other aircraft that requires less bandwidth.
2. It ensures better user connectivity globally by providing ubiquitous connection and multimedia services
3. It provides effective utilisation of available spectrum by providing bandwidth on demand.
4. It enables people to connect to the internet while in transit and turn their time into productive output.
5. It provides high-speed digital network, and numerous application can run on the same data channel.