Just roll back your brain and drool into your memories, the memory where you are about to purchase your first phone. I hope your choice was Nokia. We have that thing with that brand which goes missing now, as we all tend to lure towards trending technology and when it is trending as well as cheap then no one can stop us. In this haywire situation, no one noticed that Nokia turned into Microsoft and the phones which are rolling nowadays were excellent. Phones have many impressive features and well as sleek and sexy looks. So, I thought why not do an article on Top Ten: Why Windows Is Better Than Android.
1} Live Tiles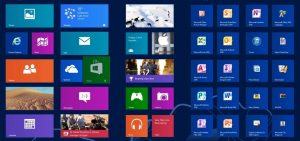 When it comes to home screen Android as well as iPhone, have a similar kind of home screen as well as app drawer. But, Windows is as unique as unicorns it gives you outstanding new design with a lot to customize. So, Android is not a God of Customization anymore. Live tiles show you live updates of the app with the dope effects and also you can pin a tile according to whatever size you want, isn't it cool as well as unique?
2} Universal and Beautiful Apps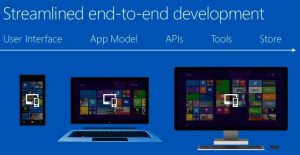 Whatever the app looks like on Android or iPhone it has an excellent look when it comes to Windows. Also, when it comes to Windows there is a universal application which will work on your phone, PC, Tablets and much more but all these devices should be running on same Windows Version, this is a unique feature when it comes to Windows. Oh! Sorry, Android doesn't have its free OS for PC.
3} Phone For Everyone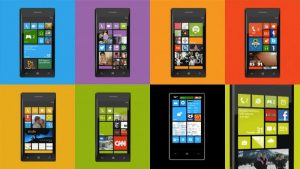 There is phone range which will suit you; There are different sizes which will be compatible to your hand, There are different features to different phones. These all things make a Windows Phoning experience a classy and full of quality, and if you love to have a phone which looks good and will make your work easy, then you have to choose Windows.
4} Social Media Integration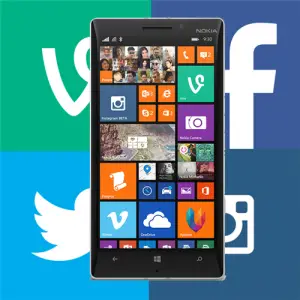 Suppose you have many friends and you can't remember everyone's birthday don't worry Windows & Facebook are integrated now. Every event you or your friend stored on Facebook will be docked up on your lock screen So now there are no problems in remembering everything your phone will do that for you.
5} Consistency is a key
There are different brands design different phones, but when it comes to Windows, whichever brand creates the phone, it is consistent in all the aspects it has the best build quality in the phone market.
For example: If you see a phone from Microsoft or a phone from HTC which are running on Windows you will only feel the richness and the likeness in both the phones.
6} Gaming is not a question anymore

If you are a hardcore gamer and use to play games on Nintendo and PlayBoy now, it's time to evolve. If you have a Windows OS Phone, you can play your XBox games on your phone. Although Android have more games than Windows, playing games on Windows Phone is a feeling no one can explain.
7} Storage is not an issue anymore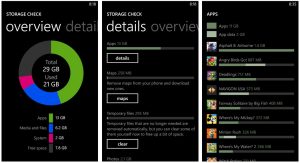 Everyone have its uniqueness in this smartphone market. Android is flexible than Widows have high fluidity on different platforms and also greater Integration. But when it comes to storage Windows wins the battle. I know that Windows phone comes with inbuilt 8gb storage, but also it offers expandable storage of 64 gigs to 128 gigs and not only that it also gives seven GB of Onedrive storage. Now backing up content to cloud and using it on any devices like Phones, Tablets and PCs is like eating a toffee.
8} Offline Maps
We all know about Maps features which are offered by Android. But, that is useful when you have a flawless data connection, and there are times when you can find good network reception. So, here comes Offline Maps feature from Windows. Microsoft Phones have HereMaps and Here Drive integrated into their devices. It is one of the coolest feature of Windows which is way beyond.
9} The Customization on LockScreen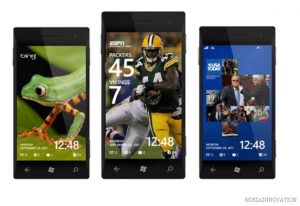 The lock screen Customization available on Android Mobile have its limits, but the Limitless Customization for Windows helps the user to customize the lock screen in the way they wanted. If you are a Windows user, you can change your background pic, Can see notifications. Also, Integration of Microsoft with Bing and Facebook allow us to see a Bing's Pic of the day and Live feed from Facebook. So much you can do with your locked phone.
10} Continuum
This feature allows you to use your Windows 10 Phones as a PC. You can connect your phone to external display, keyboard, and mouse and use your phone as a personal computer this feature is only available on high tech Windows Phone. But just think if you can use your phone as a PC you don't need a Computer anymore unless you are not using MAC.
I guess this article is persuasive enough, just kidding. But, we always see our friends fighting over Android or iPhone, so I thought to give my friends a reason to root for Windows as well. Tell me more about your experience in the comment section.