The Best Xbox 360 Games to Play
The Xbox 360 is a massively popular device with more and more games that are being released each day due to the demand and usage by today's population. Here are the ten best games to play on your Xbox 360.
Mass Effect 2
The concept of the game was influenced by the earlier version which is the Mass Effect, but it is better now and many visible features have been changed. This is certainly one of the best games for Xbox 360 with added missions and combats; the aspects have been upgraded for an enhanced experience and the game is also free of bugs.
Red Dead Redemption
This one is an old Western classic video game wherein the missions actually challenge you and you keep thinking whether you can even do this or not. The graphics are startlingly realistic and the entire game has been designed to imitate Western lifestyle. As a result, players will surely have fun engaging with the enemies using various guns or firearms.
Halo: Reach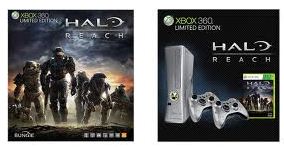 This is the best Halo game to ever come out and you can see that for yourself once you start playing. Every little detail in the game has been buffed and made excellent. Once you start playing, you will definitely be hooked and Halo: Reach is simply amazing.
Fallout 3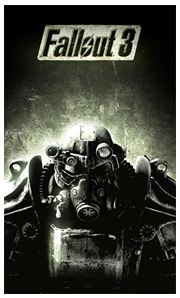 Finally, after quite some time of waiting and suspense, Fallout 3 has been released. This game has a complete features with great storyline, gory enemies to shoot, and will surely satisfies the player's need to explore as well in a timeless manner.
Call of Duty 4: Modern Warfare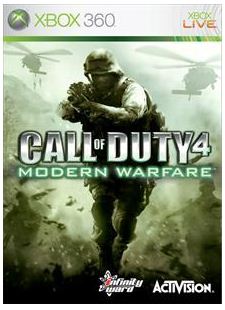 I'm sure you have probably heard of Call of Duty. If you haven't you must be living under a rock. The results of CoD4 are fantastic and it has an amazing game play, some crucial moments you will probably want to relive and I will certainly recommend this game over and over again.
Gears of War 2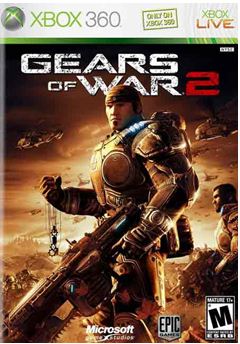 The Gears of War 2 was promised to be better and bigger. This is one game every Xbox 360 players should have in his or her collection. This is simply great with added training mode and the multiplayer modes have been upgraded as well.
Fight Night Round 3
Fight Night Round 2 was pretty popular so there were huge expectations for the upcoming model as well which is, the Fight Night Round 3. The game delivers bigger gameplay than the previous version and the graphics will leave you astounded.
Crackdown
This is one of the most addictive games on the block and once you play it, you will definitely be hooked. With great graphics, enhanced game play and satisfaction from the game itself, Crackdown promises to be a seller and will leave you wanting more of it.
Viva Piñata: Trouble in Paradise
Viva Piñata is a classy game that has a little bit of every game mixed in for good measure. The game promises to leave you happy and satisfied once you are done playing it. The game invites the players to go back to the magical Piñata Island. This game can be played by anyone and will definitely be a hit.