Did you know that you can spend less than $50 this Christmas season and still get sumptuous gadget gifts? Here in TechyV, we list down all our favorites, from wireless speakers to video streamers to the best tablet deal.
1. Google Chromecast Audio:
This $35 small device can turn your old speakers to a wireless music system. Chromecast Audio will allow you to plug your device to your speaker and stream music over WiFi. Just a simple tap or click on apps like Pandora, Spotify, iHeart Radio, etc. that are installed on your Android, Mac, or Windows devices, and the music will be delivered to your speakers. Chromecast Audio also works with iOS devices but with a few apps only, while Android users can send any audio from their devices without any restrictions.
2. 2nd Generation Amazon Echo Dot: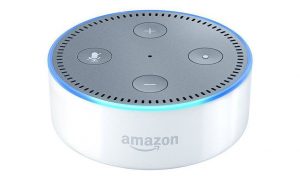 Amazon's 2nd Generation Echo Dot is probably one of the best gifts that you can give to your loved ones this Christmas season. Alexa, its virtual assistant, will assist you in playing your music, setting a timer, controlling your smart-home devices, etc. Though the quality of the audio is not so superb, you can connect it to any types of stereo system. This mini-sized smart speaker only cost $49.99.
3. Roku Express:
Roku Express is a very affordable streaming device that can turn your conventional TV to a smart TV. This will only cost you $29.99, and the great deal here is you do not need to pay a monthly rental fee for owning this device, but it will give you a rapid 1080p HD streaming experience. Best of all, you can stream anything; from movies to television shows to music, news, and live sports. There are over 350,000 movies and episodes that you can choose from and on your own schedule.
4. Amazon Fire TV Stick with Alexa Remote: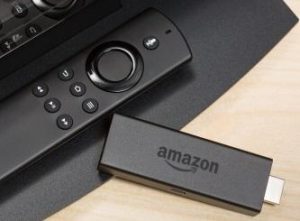 The 2016 version of Fire TV Stick by Amazon is not as fantastic as the Roku Stick. However, considering its $39.99 price tag with an Alexa-enabled voice remote and fast performance, this is a great deal for Christmas. This streaming media player is one of the most affordable devices to stream video from Amazon, HBO, Netflix, Sling TV, etc.
5. Amazon Fire Tablet: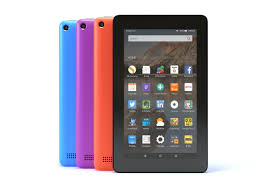 Amazon Fire tablet has a price tag of $49.99; a fair price for an entry-level tablet. It may not be a top-tier, but considering the price, this device possessed a 7-inch IPS display, quad-core processor, an 8GB/16GB internal storage, and expandable microSD storage. It is also powered by Amazon's OS, Fire OS 5 Bellini, which also has access to Google Play Store and offers access to Amazon's massive media library. Amazon Prime members can get a chance to access free movies, TV shows, and games as part of their subscription.
6. Logitech X100:
The Logitech X100 is a tiny Bluetooth speaker that is travel-friendly, compact and one of the preferable micro wireless speakers today. It has a built-in lithium-ion rechargeable battery that can last up to 5-hours. It offers reasonable sound, just enough for its size. This hockey-puck-size wireless device cost $24.99, but it's currently on sale so you can get it for $22.99.
7. Logitech K380 Multi-Device Bluetooth Keyboard:
For only $39.99, the Logitech K380 is a perfect multi-device wireless keyboard till date. It lets you pair and toggle to up to three Bluetooth-enabled devices such as PC, tablets, and Smartphones and just press the Easy-Switch button in the upper left corner of the keyboard. Its AAA batteries can last up to 2 years. This is a perfect gift for all as you can pair it with your iPhone 5S, iPhone 6, iPad Air, Galaxy S6, Asus Chromebook, etc.
8. Moshi Mythro: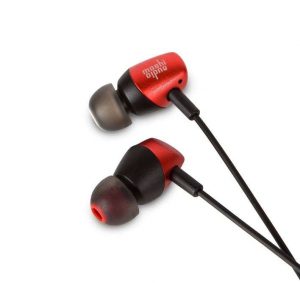 The Moshi Mythro is a $30 earphone that has integrated microphone and remote for making calls. This stylish headset features Moshi's DR8 Neodymium driver that brings exhilarating sound and powerful bass. It includes Hybrid injection ear buds to give the wearer a comfortable fit. The Moshi Mythro also comes with a HandyStrap cable.
9. BioLite PowerLight Mini: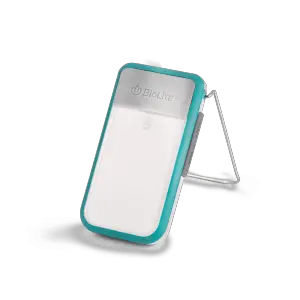 The BioLite PowerLight Mini is a bike light, lantern, and charger in one. You can clip it to your pocket, mount it on your bike, or light up your campsite. Its 1,350 mAh Li-Ion USB rechargeable battery can stay up to 52-hours and can also work as a power bank. The BioLite PowerLight's solid and flashing modes consist of red night vision, white lantern, white point light and red/white strobe lights. You can avail it for $44.95 in Amazon.
10. SanDisk Clip Jam:
SanDisk Clip Jam is a super-lightweight MP3 Player that has FM radio, built-in clip, and a protracted battery life. The Clip Jam's digital screen allows easy browsing and copying music from your Mac or Windows PC was made easy with the drag and drop interface. Its 8B built-in storage is expandable up to 64GB. This no-frills music player only cost $29.99.