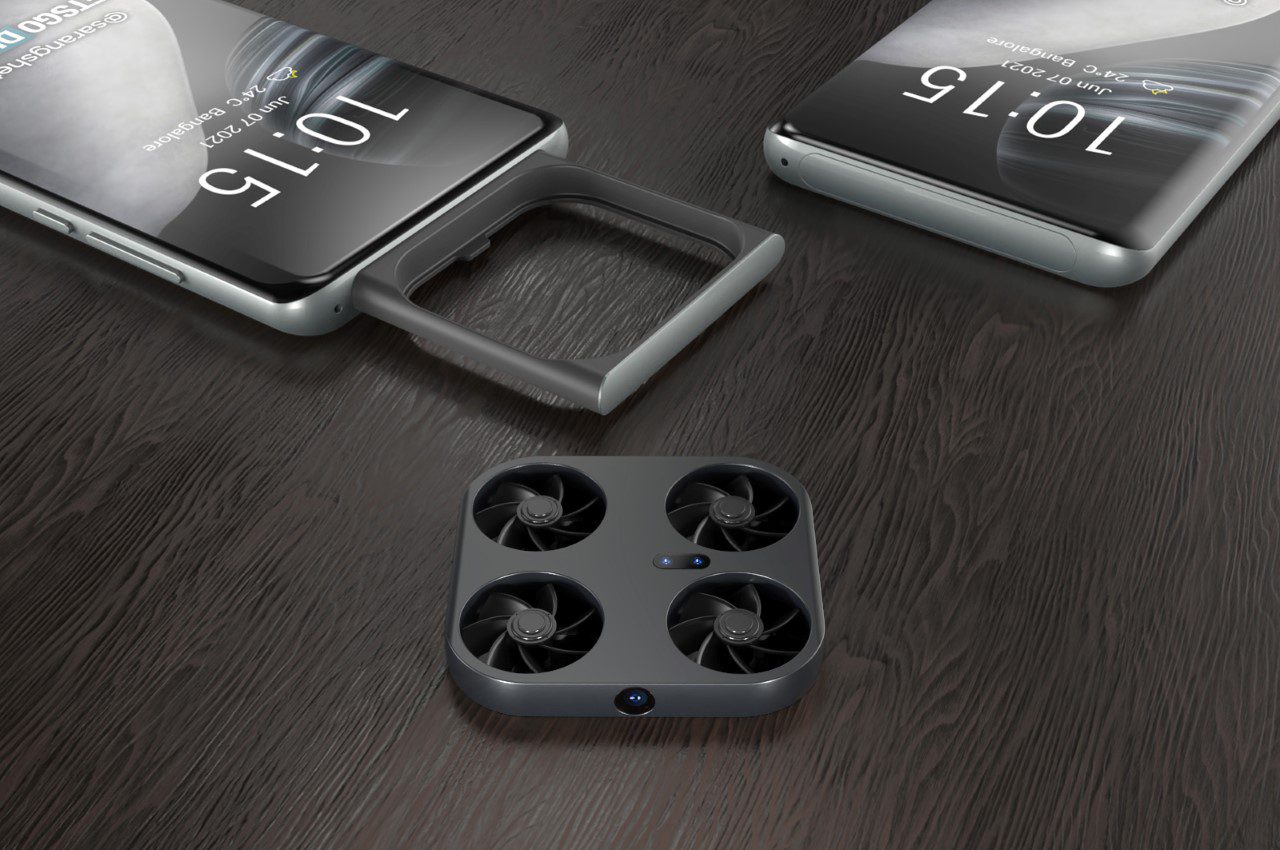 Drone and mobile phone technology have finally decided to join forces. LG and Vivo have released promotional videos for their phone drone concepts, which can hover next to you for hands-free video calls and movie watching.
This article will go over the top ten things you should know about the new upcoming Drone Smartphones. The specifications and release date have been reported but have yet to be confirmed by the companies.
1. Structure
It is a concept that combines two essential items: a smartphone and a drone. It will have the appearance of a regular smartphone, complete with a gleaming finish. However, on the back of the phone, there are two very thin line propellers that will allow the phone to function as a drone. The device could be powered by a 1.4 GHz Octa-Core processor with 4 GB RAM. The drone phone could be equipped with the most recent Android Oreo or P operating system.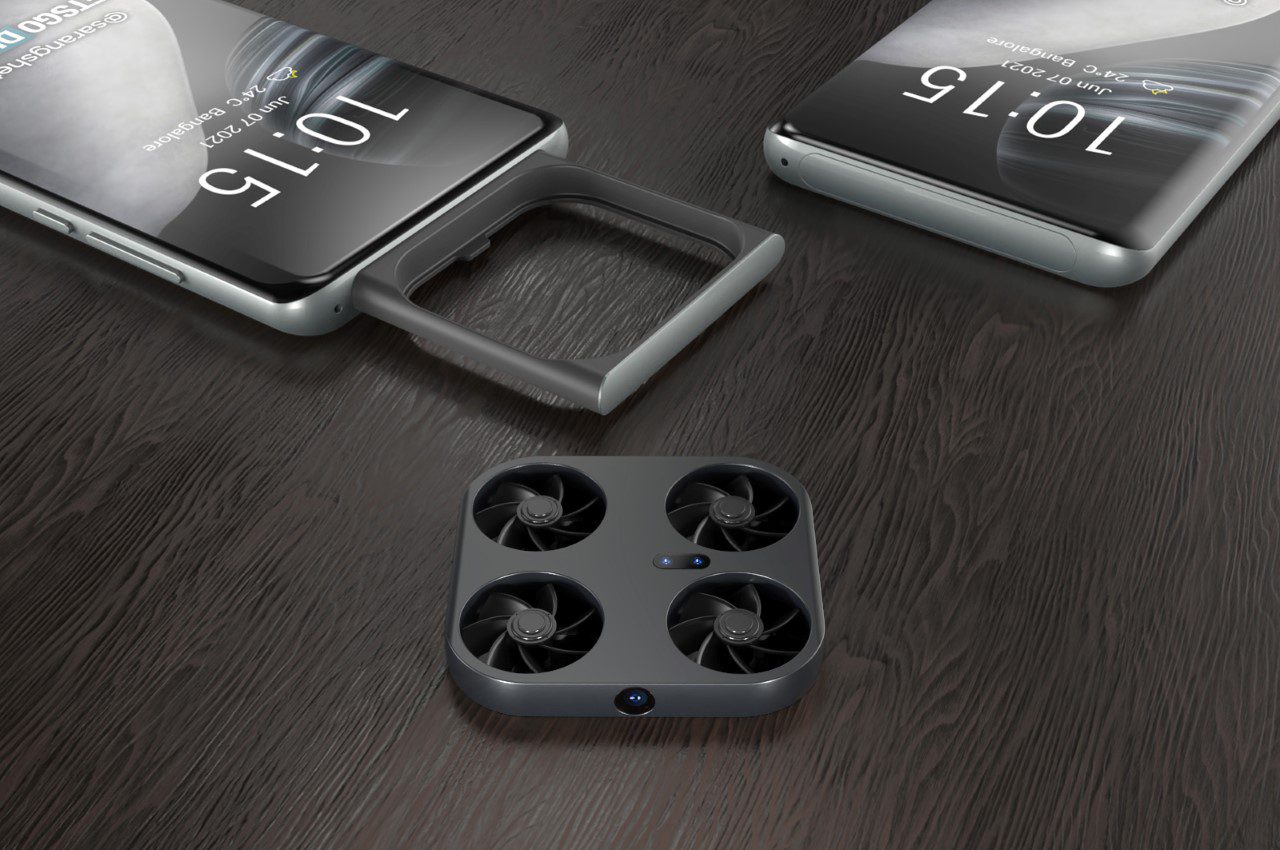 2. Four Propellers Are Fitted To Fly
The detachable camera module has four propellers to help the camera fly smoothly in the air. A battery, in addition to the phone's battery, has been provided. Aside from that, it has two camera sensors. The flying camera also includes two infrared sensors. These sensors protect the camera from collisions while it is in flight.
3. Lightweight
According to the report, it will also be very small and lightweight. So you'll have to be careful and only use it at home because if you drive it outside during a strong storm, it may fly away. In this case, if you are going to a function, you can use it.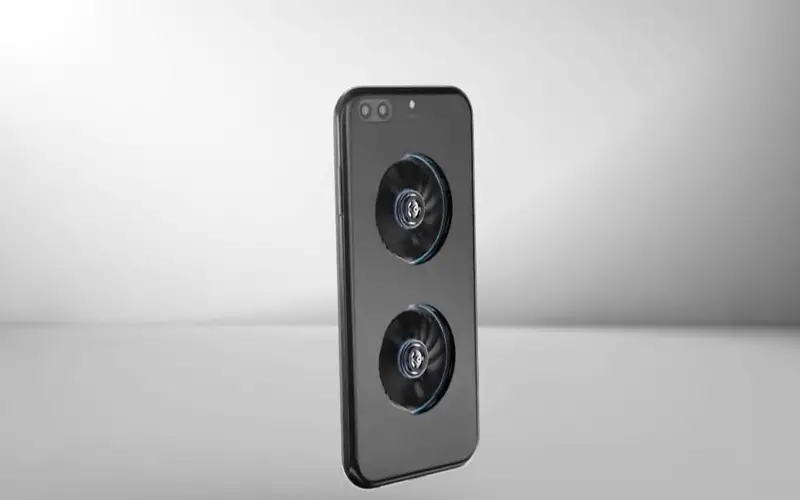 4. Fly Back To You If You Drop It
There's no need to be concerned if you're a clumsy person who frequently drops your phone. The drone smartphone will return to you without collapsing. The phone's flight time could be 3 to 5 minutes, with a maximum altitude of around 30 meters. We're hoping the phone has a 'return to owner' option. As a result, if you lose your device in the house, it can fly to your hand.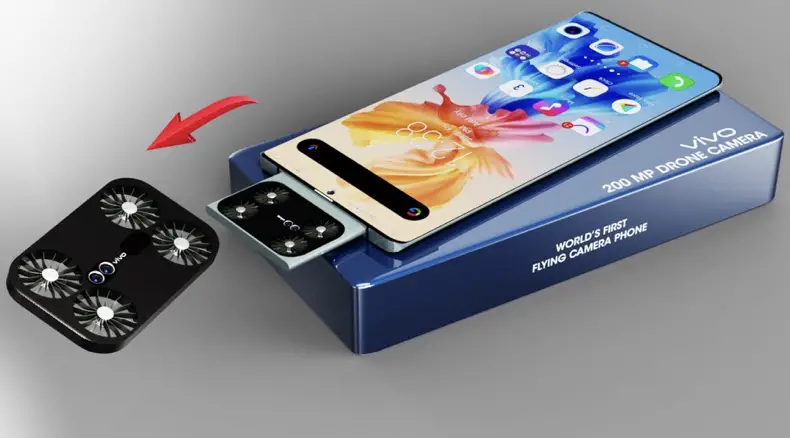 5. Night Safety Mode
It has a luminous intensity of 5000 cd, so it will assist you in avoiding obstacles at night or during power outages. If you're traveling late at night and there are no street lights, the drone phone that flies in the air will assist you in lighting up the road around you to avoid accidents.
6. Moving Theatre Mode
The most perplexing thing about the new phone is the 'moving theater mode,' which is demonstrated by a man lying on a couch watching a movie which appears to need to move his head constantly in order to keep his eyes on the floating and moving smart phone.
7. Flying FaceTime Mode
You've probably had trouble having facetime with your loved ones if you're doing something that requires both hands and your full attention. You can't carry your phone with you everywhere while video calling. Drone smartphones are on their way to solving all of your problems by providing you with hassle-free video calling and smooth communication.

8. Self-Charging
Self-charging is another amazing feature of the concept. Have you ever just gotten home from work and are too tired to charge your phone? The issue is solved for you. The drone smartphone will safely float away from your grip and charge itself without disturbing you.
9. Perfect Camera
Now you can take the perfect group photo or easily document all of your day-to-day adventure activities, such as bungee jumping. The camera emerges from the phone and rotates with the help of four miniature rotors placed on the board; this also includes infrared sensors, allowing the rotor to move freely. It misses the target. At the same time, the rotor contains two cameras that will provide you with the best photos.
10. Air Gestures With Follow Mode
This flying camera will have cutting-edge technology developed by the company. It will be given a follow mode, which will allow it to fly automatically while moving with the user. It is also thought that the company can make some air gestures in it. However, this is not yet mentioned in the company's patent. Nothing can be guaranteed for certain about whether or not the phone will be released.