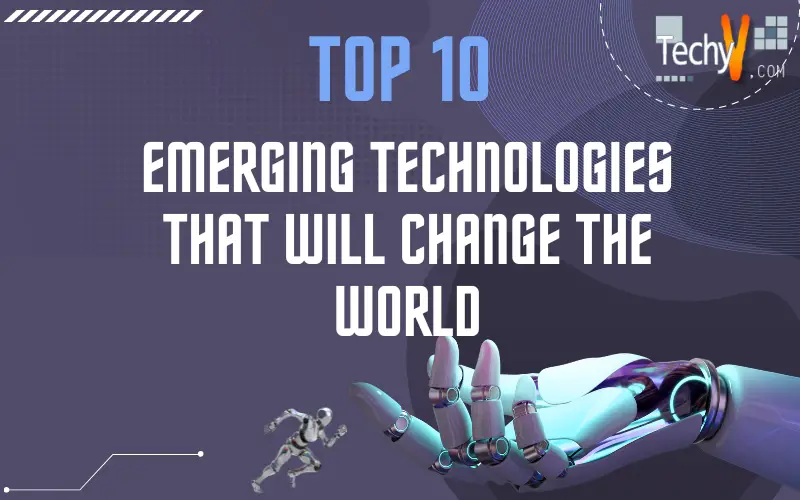 Business leaders understand the importance of preparing for technological disruptions in the coming years. The most important aspect, however, is staying current on new technologies. To assist organizations in finding their footing, we've listed the Top 10 Emerging Technologies That Will Change the World.
1. Artificial Intelligence
The holy grail of artificial intelligence research is general AI or a machine with self-awareness and intelligence comparable to that of a human. We currently have narrow AI, which are systems that perform extremely specific tasks. That may appear too limited, but narrow AI already powers systems such as SPAM filters, Google Maps, and virtual assistants like Siri. And its applications are expected to expand even further. Chatbots, logistics, self-driving cars, virtual nursing assistants, personalization of textbooks and tutors, and even artificial creativity are just a few applications that narrow AI can improve or bring to light in the coming years.
2. Robotic Process Automation (RPA)
Robotic Process Automation (RPA), like AI and Machine Learning, is a technology that automates jobs. The use of software to automate business processes such as application interpretation, transaction processing, data handling, and even email response is called RPA. RPA automates previously performed repetitive tasks by humans. Although Forrester Research estimates that RPA automation will jeopardize the jobs of 230 million or more knowledge workers or roughly 9% of the global workforce, RPA is also creating new jobs and changing existing ones. RPA will open up many new career paths, including those for developers, project managers, business analysts, solution architects, and consultants.
3. Serverless Computing
Because it is impossible to provide computational resources without a physical server, serverless computing is not truly "serverless." Instead, this technology more effectively distributes those resources. No resources are allocated when an application is not in use. The computing power auto-scales when it is required. Because of this technological shift, businesses no longer need to worry about infrastructure or reserving bandwidth, which promises the golden ticket of ease of use and cost savings.
4. Edge Computing
Cloud computing, which was once a new technology trend to watch, adoption is still increasing as more businesses migrate to a cloud solution. Edge computing, on the other hand, is the new emerging technology trend. As the amount of data that organization's must deal with continues to grow, they have recognized the limitations of cloud computing in some situations that are difficult to solve. Edge computing intends to help solve some of these issues by avoiding the latency caused by cloud computing and delivering data to a data center for processing.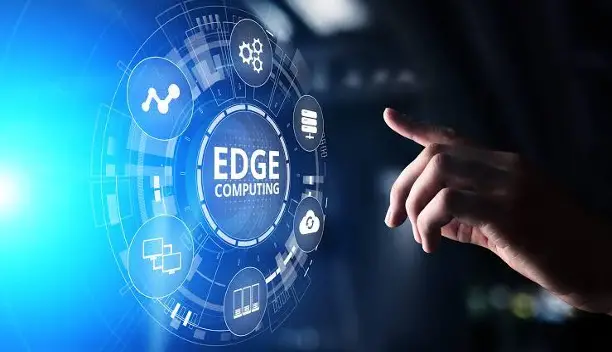 5. Biometrics
Biometrics allows a system to recognize users based on biological markers such as their face, voice, or fingerprint. Many people already have one or more of these on their laptops and smartphones, but as technology advances and becomes more widely used, the password paradigm may become obsolete. Because most people use ineffective passwords, use the same one for every account, and never change them, hackers typically only need one hit to access someone's personal and professional data. Biometrics, for these reasons, promises much-needed data security. A fingerprint is much more difficult to brute force than a password, and the difficulty rises by orders of magnitude when multiple markers are used simultaneously.
6. Augmented/Virtual Reality
With hardware costs falling, processing power increases, and high-profile players like Google and Facebook entering the fray, virtual reality's time may have arrived. Furthermore, as augmented reality apps become more popular on smartphones, such technologies may become easier to sell. Microsoft Mesh, announced recently, and its competitors hope to capitalize on our new era of remote work. The concept combines these "mixed-reality" technologies to create virtual shared spaces for business teams to hold meetings or work on projects. The XPRIZE Foundation's chairman and CEO, Peter Diamandis, believes this technology has the potential to revolutionize the retail customer experience. Customers could try on clothes or sit in their amphitheater seats before making a purchase, for example.
7. Quantum Computing
The following notable technological trend is quantum computing, which is a type of computing that makes use of quantum phenomena such as superposition and quantum entanglement. Because of its ability to easily query, monitor, analyze, and act on data from any source, this amazing technology trend is also involved in preventing the spread of the coronavirus and developing potential vaccines. Banking and finance are also finding applications for quantum computing, such as credit risk management, high-frequency trading, and fraud detection. Quantum computers are now many times faster than regular computers, and major brands such as Splunk, Honeywell, Microsoft, AWS, Google, and many others are now involved in Quantum Computing innovation.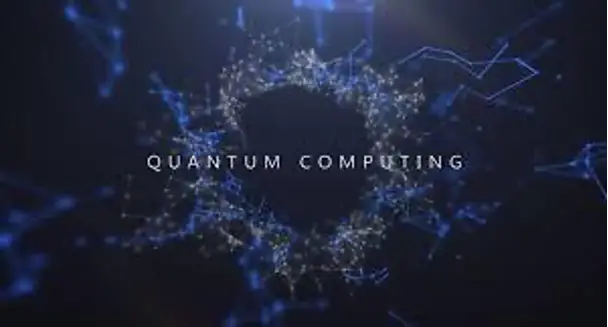 8. Blockchain
In contrast to traditional, centralized records, a blockchain is decentralized. The permanent record is distributed throughout the system and is not stored in a single location. This design makes misplacing or tampering with records difficult. Also, if you live in a country with poor governance, the government cannot come and take your assets; similarly, no third party can suddenly, inadvertently erase your data; and you cannot hack a third party to access your data (though you can hack a blockchain)." This is why blockchain has piqued the interest of organizations that need to store records (i.e., all organizations). And the possibilities for application scenarios are impressive.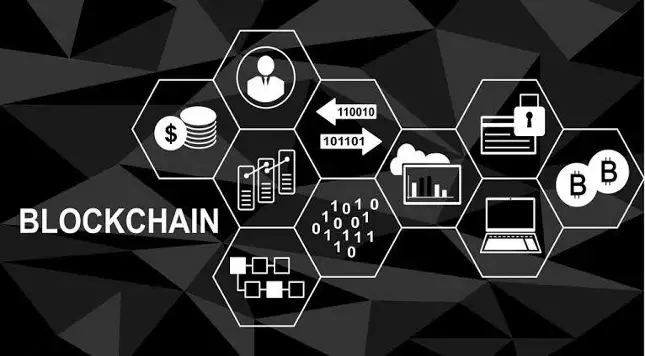 9. Internet of Things (IoT)
Another eye-catching new technology trend is the Internet of Things (IoT). Many "things" now have WiFi connectivity, allowing them to connect to the Internet—and to one another. As a result, the Internet of Things, or IoT, came into being. The Internet of Things is the future, and it has already allowed devices, home appliances, automobiles, and other items to connect to the Internet and exchange data. We can remotely lock our doors when we leave for work and preheat our ovens on our way home, all while Fitbits track our fitness. Businesses, on the other hand, stand to gain significantly now and in the near future. As data is collected and analyzed, the Internet of Things can improve business safety, efficiency, and decision-making. In addition, new technologies like 5G are expected to drive market growth in the coming years.
10. Robotics
Did you know the first industrial robot was built in 1962? Since then, technological advancements have steadily increased the workforce representation of robotics. Robots will continue to migrate from factories to First Street to perform rudimentary tasks like cleaning and delivery in the coming years. Such advancements have kept the Luddite fires burning for more than a century, so convincing their teams that robots aren't coming to replace them will be a challenge for organizational leaders. Indeed, as more people transition into soft-skilled, human-centered jobs, they will most likely benefit from the shift.