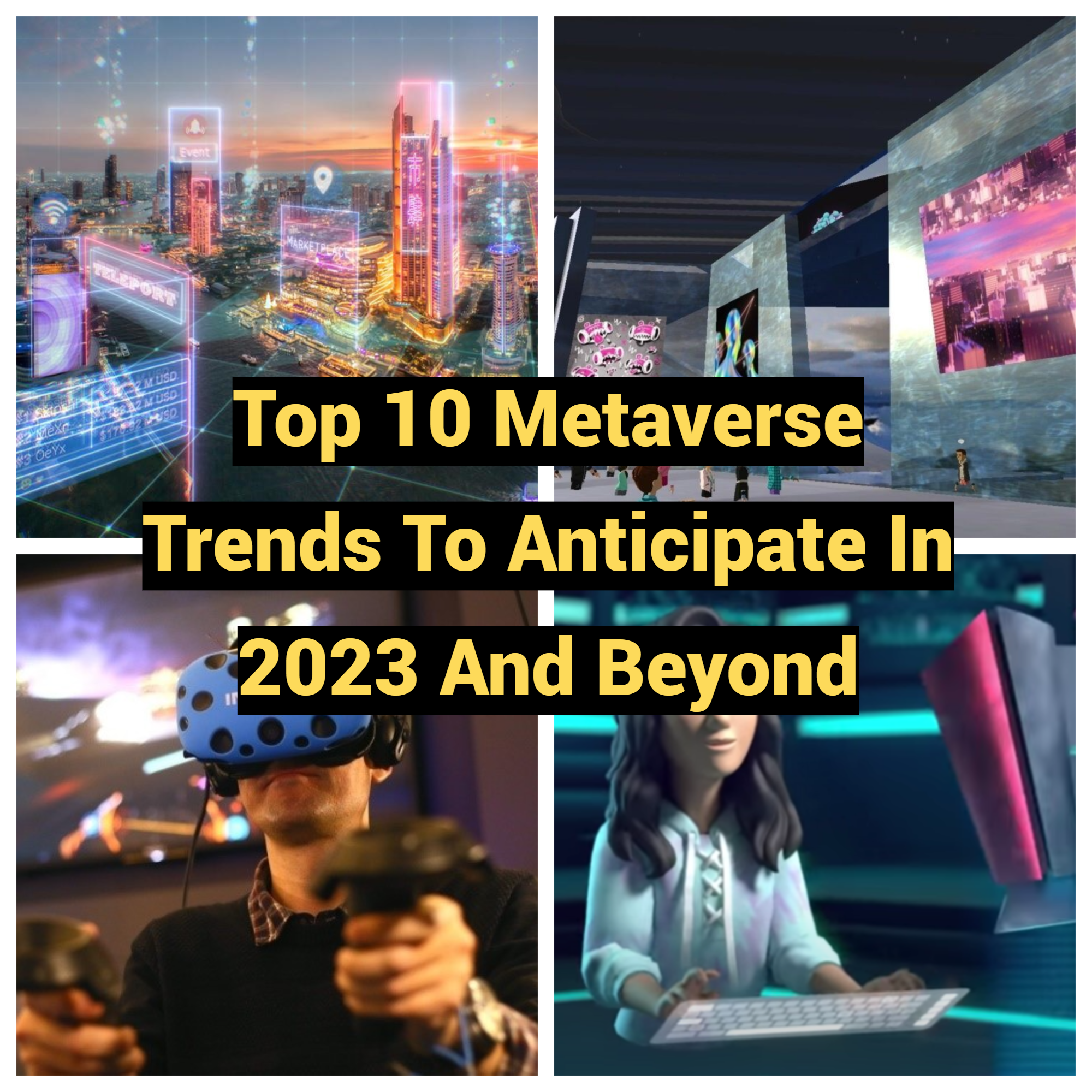 The Metaverse: What Is It?
The idea of a persistent, digital, 3D cosmos that combines many virtual spaces is known as the Metaverse. It is comparable to an advanced version of the internet. The Meta-verse will incorporate economies, digital identities, decentralized government, and other applications to enable gaming and social media. Even today, the development of a single, united Metaverse is covered and backed up by user-created valuable assets and currency ownership. These attributes give blockchain the capability to power this emerging technology.
Keeping up with the most recent Metaverse trends while studying the digital world can be beneficial.
The top 10 trends for the Meta-verse in 2023 and beyond-
10. 3D Digital Twin Technology
The development of 3D digital twin technology has the potential to drastically alter how businesses run and how customers see, interact with, and evaluate the physical environment. This technique produces a dimensionally precise, immersive 3D virtual model of any structure or area. That implies that companies can make exact copies of actual sites, which will function as distinct entities. On the other hand, consumers can use digital twin technology to digitally try on clothing and browse new stores before they open. From the comfort of their couch, they may even view and verify whether new furniture would fit before purchasing the house.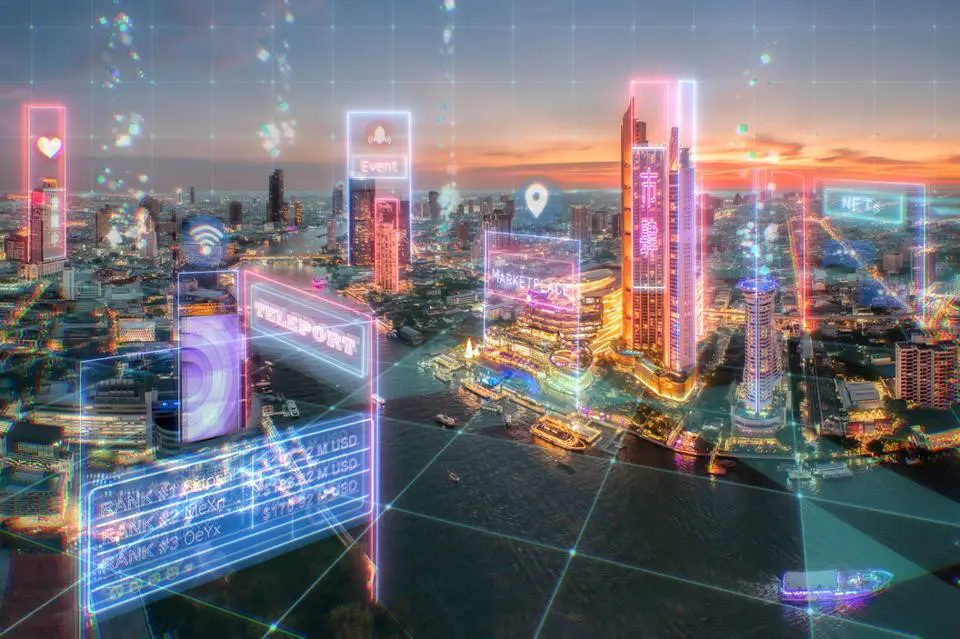 9. Motion Tracking
Motion tracking is the technological equivalent of documenting the motion of an object, a person, or an action. A key idea in motion tracking called "match moving" enables modifying images, videos, and cinematic details to produce dynamic content. In its most sophisticated form, motion tracking uses artificial intelligence (AI), predictive analysis, and data analytics to predict various movements and incorporate an AI-powered future response. Motion tracking hasn't yet advanced enough to explore possibilities at the molecular level. Still, with the integration of the Meta-verse, motion tracking will play a significant role in businesses in the future. Motion tracking is not only used widely in the gaming and esports industry but also in healthcare, sports, entertainment, automotive, robotics, and other sectors.
8. The Programmable World
We can better manage and manipulate the world as it gets more virtual, digital, and computerized. Consider how completely automatic cars were just a generation or two ago. If anything went wrong with them, we had to change specific components of their operation or the actual physical mechanics, such as the engine, brakes, or gearboxes. These days, we can connect them to a computer to diagnose problems and optimize every element of their operation. With computers and microchips used in everything, this extends far beyond automobiles. Drugs and vaccinations might target particular illnesses or work best in individuals with a specific genetic predisposition.
7. Metaverse Events
The fact that the meta-verse provides limitless space for ideas is its most significant impact on the events industry. In contrast, a meeting space or office can only accommodate a certain number of monitors, and those monitors can only show a certain number of concurrent video feeds. There is no hard cap on how many people can participate in the meta-verse. The meta-verse can hold events in the future because of its virtually any magnitude, including significant trade fairs, and it is immersive and expandable.
6. Augmented And Virtual Reality In Gaming
As the Metaverse has grown, 3D technology, AR and VR assemblies, and audio systems have experienced exponential growth, increasing their value and applicability in the market today. According to experts, these fields will become more well-known in the years to come. The demand for AR and VR headsets surged by 60.8% in 2021, according to the International Data Corporation's (IDC) Quarterly AR/VR Headset Tracker, with the APAC region alone shipping 2.19 million units.
5. Data Science
The Meta-verse has the potential to collect a ton of data that can be ready to use very immediately. As a result, study into the upcoming wave of data engineering has taken center stage in meta-verse education. As a result, the data science approach is simple, modern, and effective. Furthermore, precise interpretations will inspire quick reactions, exchanges, and automated low-touch processing if done correctly. To connect and integrate diverse platforms, it will also incorporate, among other things, event correlation, anomaly identification, and causality determination. The more closely the meta-verse virtual reality resembles physical reality, the more realistic the experience for the user will be.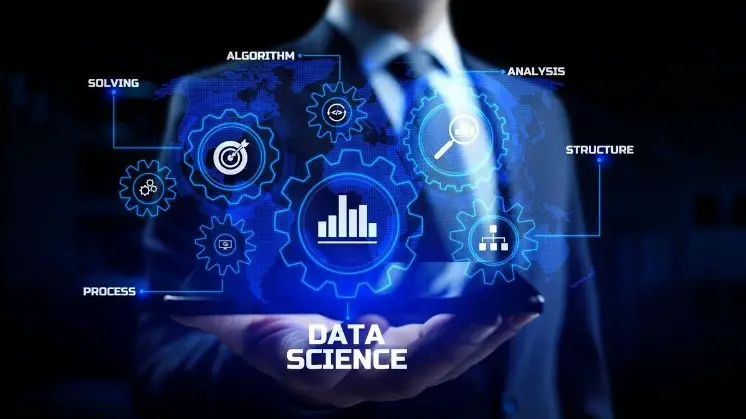 4. Cloud Computing
The Metaverse development will probably lead to a greater demand for cloud computing. There are numerous causes for this. The fundamental idea is that it takes a lot of computer and storage power to host a 3D environment. They are not required to purchase their kit to run it in this situation. As it already does for most other work tasks, they will instead resort to the cloud. As a result, cloud service providers will get even more prosperous over the next few years.
3. NFT Crypto Projects
The most recent intriguing development in the sector has been the emergence of cryptocurrency initiatives with a Meta-verse foundation. Substantial businesses and well-known investors are all placing large bets on this new digital world. The most creative NFT collections are the ones that give meta-verse experiences; however, it can be very challenging to locate the top Meta-verse NFT projects. Creators can display their digital artworks and other types of property in the meta-verse, and the NFTs will be in charge of charging for that content and providing ownership verification.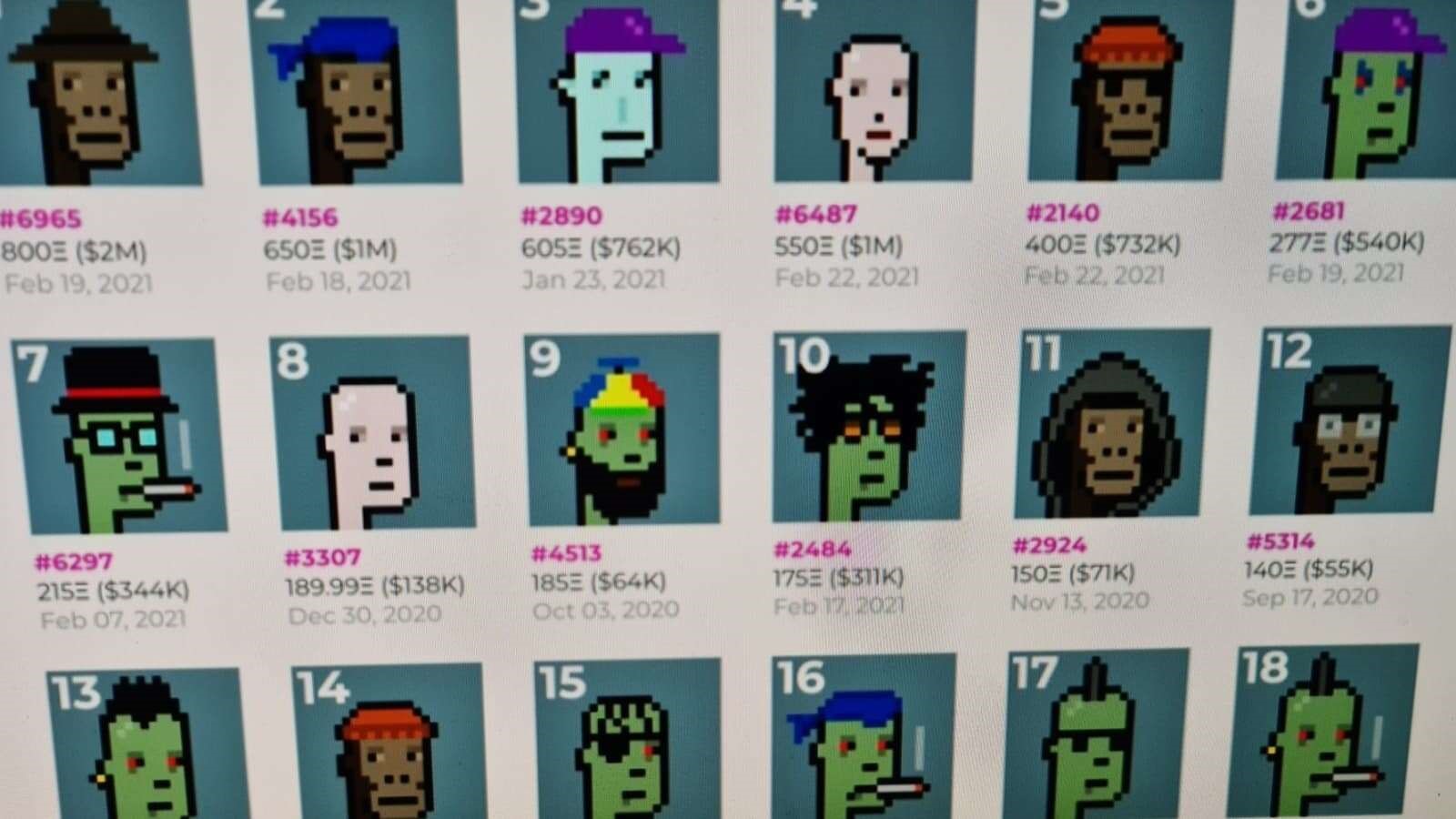 2. Art Gallery's Web
In light of the increasing acceptance of NFTs, digital assets, and blockchain technology, the growth of digital art should not come as a surprise. With a market value estimated at US$2.4 billion, virtual art galleries are one of the Metaverse's most popular business trends. Art enthusiasts can experience an exciting virtual environment, trade their best works, and view artists' and digital producers' NFT shows in a new form of an immersive venue known as virtual art galleries. In recent weeks, mass-market merchants, sports teams, and luxury companies have their NFT art galleries to claim their early seats in the Meta-verse. We know the new, cutting-edge, and potent windows of visibility the meta-verse may offer when they shop in these virtual places like online NFT stores and NFT art exhibitions.
1. Brilliance Of Metaverse Avatars
The idea of avatars is not new on the social web, but Facebook's Meta-verse gives it an entirely new level. Facebook made many recent announcements on VR technology, the future direction of VR research and development, and the rebranding of its meta-verse as Meta in Connect 2021. Be advised that these avatars are still being investigated and may be made available in the future. Other businesses, including Microsoft, are releasing their approaches to user avatars for the Meta-verse in the interim.