Top 10 Video Editing Software
1. Windows Movie Maker:
A product by Microsoft, Windows Movie Maker helps in editing videos and building home movies using your clips shot from your Smartphone. The software also lets you add song clips and edit the same along with incorporating unique themes to the videos.
Can run on: Windows
2. Lightworks:
This is undoubtedly one of the best video editing software out there. It supports multiple platforms, and its major features include HD support, storyboard mode, a support powerful enough for the background I/O, making it one of the best for professional editing of videos.
Can run on: Windows, Linux, and Mac PC
3. Cinelerra:
For Linux users, this is the software which can help with video editing, thanks to its excellent UI and organization prowess which provides you with three sections for smooth editings such as Resource Window & Compositor, Viewer, and Timeline.
Can run on: Linux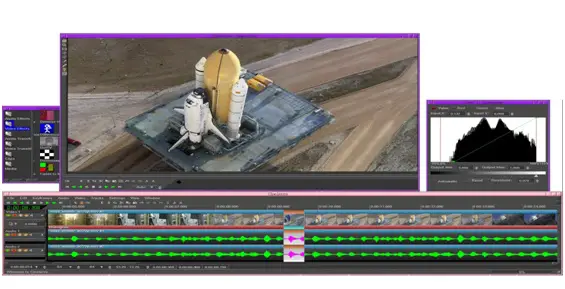 4. Pitivi:
With hundreds of effects and filters, and added editing capabilities and transitions, this Linux software stands out with its exceptional UI. It is also available in numerous languages and provides precision-based editing of videos.
Can run on: Linux
5. Kdenlive:
With some stunning features that include multi-track editing and special transition features, this software comes with some added sense to give you one of the best results. Being open-source software, it has one of the best video editing features that one needs for professional effects.
Can run on: Linux, Mac, and FreeBSD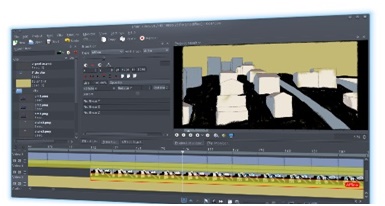 6. IvsEdits:
ivsEdits is an open-source Windows software, which is one of the finest choices for its enhanced features. With simple to learn and use editing features, it provides a robust platform for beginners as to incorporate some quick editing skills to videos.
Can run on: Windows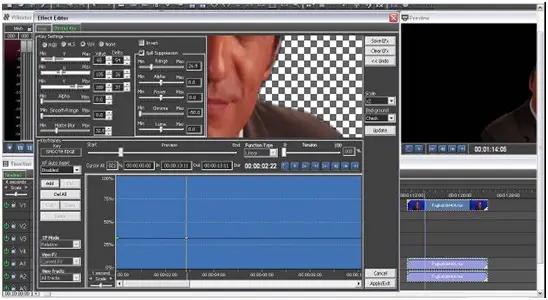 7. VirtualDub:
VirtualDub is a video editing software for Windows that ensures excellent output quality. It provides numerous features from basic cuts and clips to transitions, sound effects, etc.
Can run on: Windows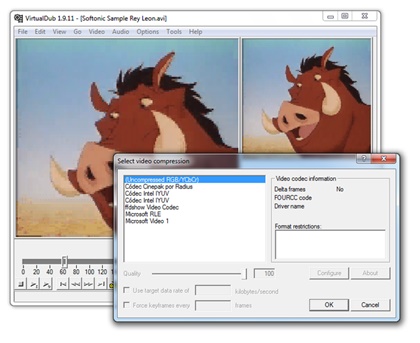 8. Wax:
Wax lets you work with a few more formats for input videos while also ensuring increased supported output formats. The features provided by this software are again on par with many of its available counterparts.
Can run on: Windows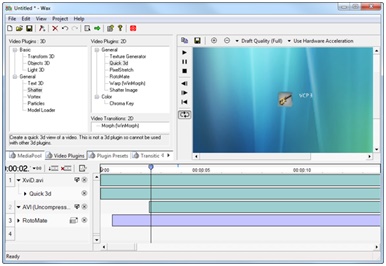 9. Wondershare Filmora:
This video editing software is one of the benchmarks for others. While it's editing skills are undoubtedly the best, it also lets you dabble with innumerable input video formats, while also allowing you choose from a long list of output formats. It's easy to use and also provides advanced editing skills including mosaic, picture-in-picture, and face-off. One can also effortlessly upload an edited video directly to social media sites like YouTube or write the video to a DVD.
Can run on: Windows
10. Magix Movie Edit Touch 2:
This is a trendy new software for Windows 8 that is also a touch receptive. It lets you work on color and brightness adjustments and ensures basic editing for a satisfactory output, which is pleasing for beginners.
 Can run on: Windows 8.1