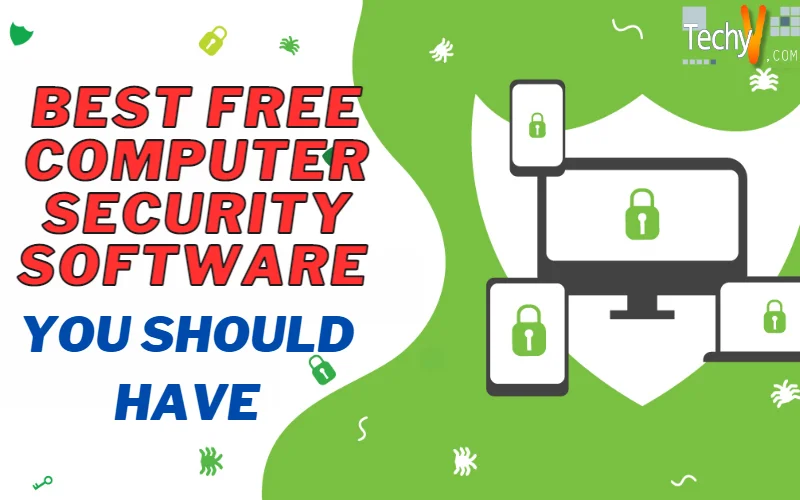 Computer security software have become highly important in this current world of cyber risk. Everyone needs to protect the PC against virus attack and other security issues. In the past, one needs to pay high in order to enjoy a reasonable level of computer security because computer security software were expensive to purchase and free computer security software were not offering commendable level of protection. In the current global market, there are handful of free computer security software that can give you high level of computer security. That is what this article is here to do; present to you best free computer security software that you should have.
Ø  360 Total Security
For those interested in standalone antivirus software, the 360 Total Security might be a good choice under the free software zone. Here are some of the features; it provides antiphishing support, online shopping protection, network threat blocking, hard drive clean-up tools, a Windows update checker, and more.
360 Total Security has a complex interface as a result of many features preloaded in it. The antivirus package is not always easy to operate especially for new users and there are no sufficient documentation in case you run into challenges while using it. But it remains one of the best free security software out there.
Interestingly, the suite uses about four antivirus engines once you install it. Once install the suite, you will gain protection by Bitdefender technology (an excellent commercial engine), Avira (probably the best of the free offerings), and two further engines of Qihoo's own. This remains one of the best that offer protection for your computer.
Ø  Avast Free Antivirus
This is quite a good option for PC users. Avast Free Antivirus can boost of an excellent interface – it's clean and clear. It's highly configurable. The antivirus is just simple to install and use. In reality, Avast Free Antivirus outperforms AVG, but doesn't match the power of Avira.  But when it comes to zero-day threats, the suite performs well and can be trusted.
Looking at Avast Free Antivirus critically, it's also good at blocking malicious URLs, which means you're less likely to encounter malware in the first place. Almost everything can be configured in Avast Free Antivirus. For instance, you can configure how Avast's Web Shield works, instruct the program to ignore particular URLs, processes, MIME or file types, and define exactly what to do if it finds something. These are amazing features. The configuration abilities remain the best out there.
Ø  AVG Antivirus Free Version
AVG Antivirus Free version is quite cool in this field.The Antivirus Free version does at least spend most of the time out of sight, running in the background.
AVG Antivirus has excellent scheduler and this is rare feature which has given it an edge. It automatically runs scans at regular intervals, on certain days of the week or month – maybe when your system boots. It's just as easy to schedule program and regularly updated. The Antivirus scans faster than most other free Antivirus.
Ø  Avira Free Antivirus
Avira Free Antivirus does not have such an attractive interface. But Avira Free Antivirus adds a graphical launcher to your system tray. Fortunately Avira Free Antivirus is more interested in providing security and does that excellently well and this has made it one of the best security packages out there for PC.
The program has fantastic records with the lab text. According to the AV-Test, AV-Comparatives or VB100 reports, Avira technology always scores very high. And that's not only in relation to free software. AV-Comparative's December 2014 Real-World Protection Test ranked the program fifth out of 22. The contenders were mostly commercial Antivirus software.
The above list is the best free security software for computers. They are free to use. You can use them without paying a dime because the free versions offer you a commendable level of protection. That is why we call them free security software.