From domestic to industrial purposes, water heaters are playing a major role in various heating requirements. This blog focuses on listing the top 10 best geysers that are worthy of buying for your house.
1. CROMPTON GREAVES:

Crompton Greaves products are reliable and have the best performance for bathrooms and kitchen appliances. The 25L water storage Geyser is ideal for your washroom fittings. The geyser's body is water-proof, and it also has a double indicator lamp. The lightweight and durable geysers have consistent heating elements that last for many years, even without any maintenance.
2. BAJAJ SHAKTHI:

The corrosion-free Bajaj Shakthi Geysers are available in 15L, 10L, and 25L storage capacities. Due to its PUF insulation, the water remains hot for a long time. The device has safety systems that protect from overheating, dry heating, and excess pressure.
3. RACOLD ETERNO 2 SERIES:

Racold Eterno 2 Series comes with the latest technology with a 25L storage capacity. Racold's advanced SPHP protection coating gives a glassy look for the device. The titanium heating element ensures temperature regulation. The heating performance is both fast and also remains hot for a longer time.
4. AO SMITH HSE-SDS 15:

The 15L AO Smith Geysers are ideal for its corrosion-free, compact, lightweight, and durability. The unique design makes it look modern for your bathroom fitting. The advanced technology of the device has protection against hard water and mineral deposits on heating elements.
5. HAVELLS MONZA EC: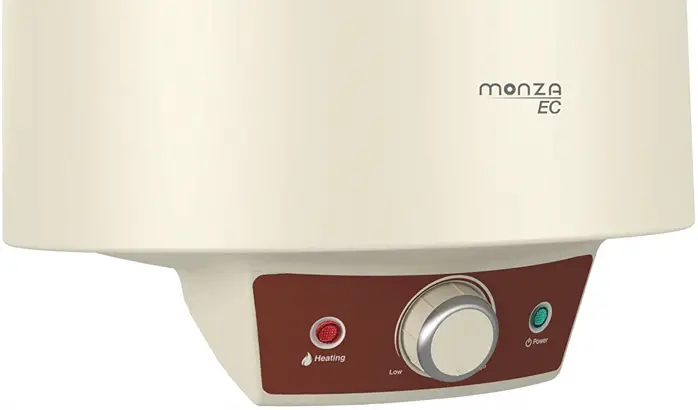 Havells Monza has different storage capacities from 3L – 25L. Havells Monza has Feroglas technology to increase life. There is a temperature knob useful to heat water as per requirements. The device has an earth leakage circuit breaker to prevent electric shock during rainy days.
6. V-GUARD:


The 15L capacity heaters have a high-quality steel body with corrosion-free powder coating and a four-layered safety system. The security structure takes care of issues such as dry heating, overheating, and high pressure.
7. KENSTAR JACUZZI:

The Kenstar Jacuzzi water heaters are suitable for the winter days. The Kenstar Geyser comes with an energy-efficient 5-star BEE rating. It helps you save 50% of the electricity. The energy-efficient Kenstar is also budget-friendly. It saves up to 2000-watts power consumption.
8. MORPHY RICHARDS LAVO EM:

Morphy Richards has multiple storage facilities ranging from 6-25 liters, but 10L is one of the best water heaters known to many. There is also a digital display useful to indicate the temperature of the water. The magnesium anode prevents corrosion and maintains a pH balance of the water. The heater also has a climate control setting feature.
9. BAJAJ FLORA INSTANT: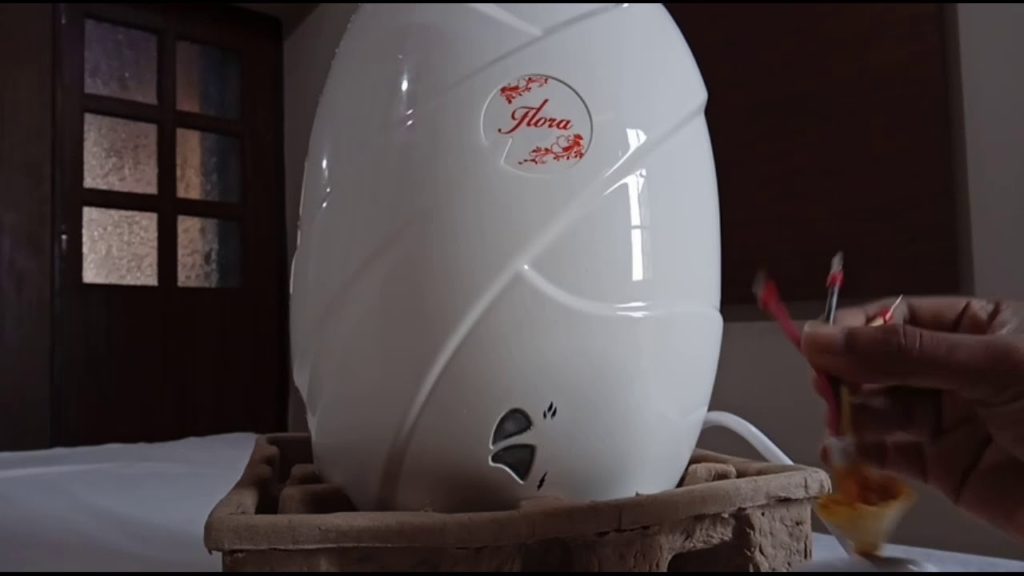 The 3L Bajaj Flora has the efficiency to heat within a short period. The product is corrosion-free. Bajaj water heaters have a unique neon indicator. The multiple safety systems are one of the best notable options from the device.
10. CROMPTON SOLARIUM: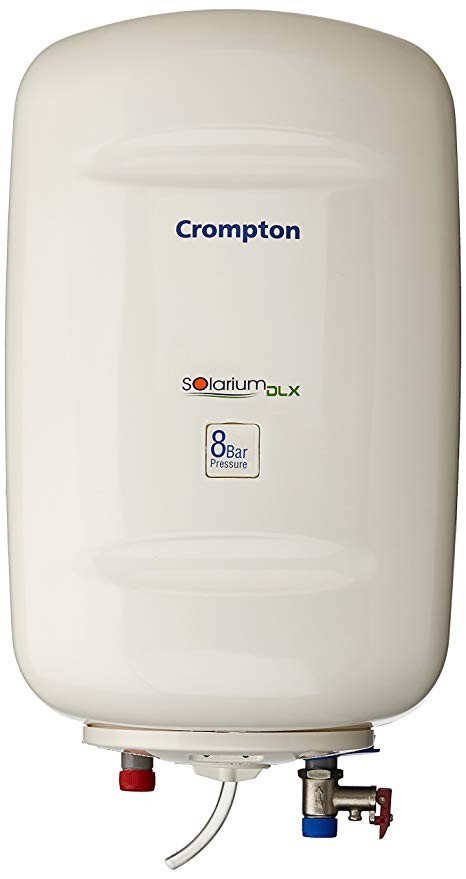 The ivory color Crompton Solarium comes with a 15L capacity and is perfect for joint families. The product saves 50% of energy by its inner nanopolymer coating. The durable water heater comes with an 8-bar pressure. The heating efficient Crompton Solarium is had a 5-star BEE rating.