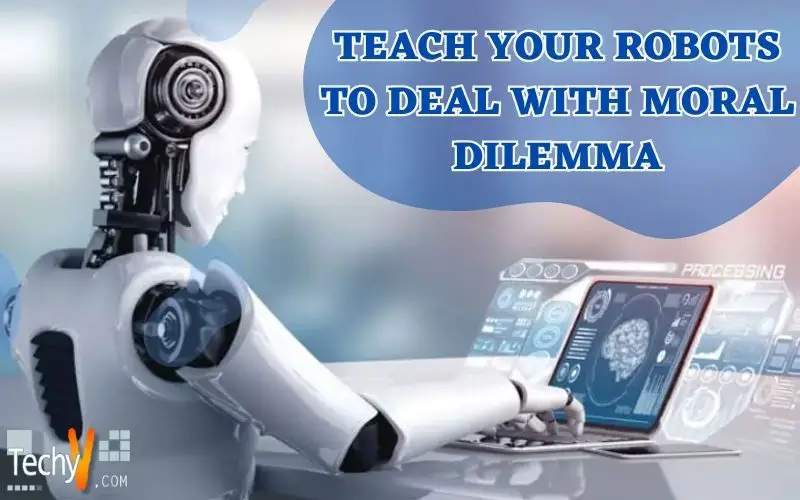 Humans consider themselves the most intelligent living beings on Earth. Afterall, they are the ones who successfully built some magnificent and powerful machines which worked better than anything else. But this was not enough. In the 1920s, they came up with robots. The initial purpose of the robots was to make them work and behave like human beings.
As the advancement in technology took place, they started expecting more. Next, they wanted their robots to think like normal human and to respond with emotions. That's where we came across the concept of artificial intelligence. And now, who doesn't know about AI in this world?
Robots have taken over the roles of humans in various fields. They are those artificial agents with human intellectual capabilities who work in the real world environment. No time sooner we'll be able to see the sci-fi stories coming true where robots will become an integral part of human life. What would Iron Man do without his Jarvis? How would Richie Rich catch those evil guys without Irona, the robot? And who doesn't know about the robots of Transformers, Terminators, Star Wars and Real Steel?
Coming back to the real world, what are the things that the current robots have which makes them difficult to compare from humans? Before thinking about the looks and skin, you should go and check out the Martin Kelly's head. Other humanoids like NAO, PETMAN, and ASIMO are remarkably doing their job. But the thing that lacks in every other robot is the concept of ethics and morality.
Nao is a small robot, about 23 inches tall, which can perform various tasks like give elementary education to the children, play soccer, and dance to the tunes of Gangnam Style. One scenario where Nao's moral implications came into question was when the testers used it to remind patients to take medicines. The question is about the behavior of Nao in nontrivial situations. If the patients don't want to takemedication, Nao would probably push him/her to take it. But it might be inappropriate for the patient as well.
Alan M. Turing, known for his achievements in computer science, predicted in the 1950s that time would come when robots will speak as fluently as humans. Alas, his expectations are still to meet by the robots. Even Siri, the famous Chatbot, can't answer your moral questions related to your life. It would either give the search results or wouldn't understand what you said.
If we talk about the autonomous transportation, even the driver less cars can fall into the trap of morals, and this can cost your life. If there's a situation where people are standing on the right side, and there's a truck coming from the left, which would possibly hit your car, then there's a chance of putting your life at stake.
The experts are trying to deal with this scenario and researching about it under the field of machine ethics. Human rules cannot be imposed on the robots directly, but transforming them in a different way to apply later on. Teaching your robots to behave morally and act ethically is not a job for a single person, but it must need a well-established group of psychologists, philosophers, engineers and legal theorists to make a robot more human-like.
In some situations, we can design their programs with some specific rules rather than letting the robot decide the solution itself. We can create laws for the people, who use robots, such that they cannot blame the machine in case of a crime or mishap.  Because if future is all about robots, then there have to be some rules for them. Now is the time to make these rules and answer the uncertain questions before we go deeper into the artificial world.