Once upon a time, we had to go to studios to get our photographs. We spent more money on that. But now, we can click and save as many photos as we can on our smartphones. But the biggest problem we face is the blur. The image may be blurry due to some reasons. We get sad if any of our precious moment is blurry. Here are the top 10 ways to avoid blurry snapshots.
1. Clean The Lens 
The first thing we have to do to avoid blurry photos is to clean the lens. The fingerprints on the camera lens will affect the picture clarity. If you are in a humid atmosphere, your camera lens may be covered by mist, resulting in a foggy picture. Use a clean towel and wipe the camera lens gently before clicking your pictures.

2. Pocket Spotlight 
If you are at a night party, you may have to capture the pictures in the dark. The images may be blurry in low light. To avoid this problem, that tries to click photos in a bright source or use a pocket spotlight. Always have a pocket spotlight in your bag. It will help in this kind of situation. With the light, you can capture the moments without blur. 
3. Hold The Phone Steadily 
One of the main reasons behind the blurry photos is our holding position. If our phone moves too much, the image will be more blurry. To avoid this, use both hands to hold the phone steadily, bring your elbow in a steady position,  and also hold your breath. Instead of using a selfie stick or camera stand, this easy trick will work.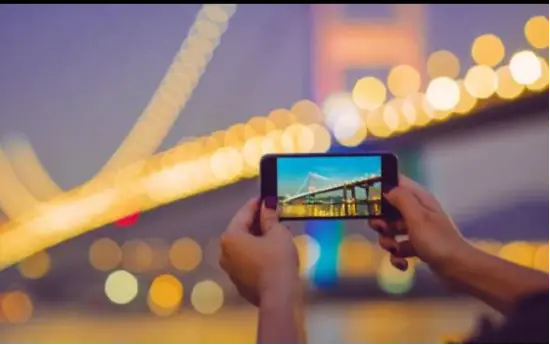 4. Timer 
Sometimes our photos will be blurry if we shake them while clicking. It will happen mostly while taking selfies. We will press the volume button to click the image, and if we shake our hands, we will get a blurry picture. To avoid this, setting a timer is the best option. We can set the timer to 3 – 15 seconds and keep the phone on the table, giving our favorite pose.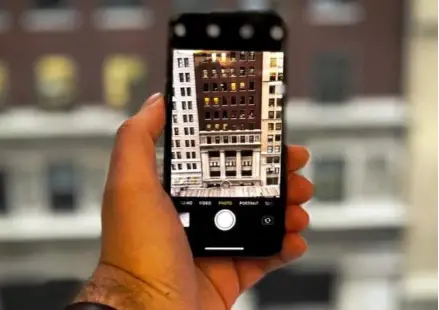 5. Digital Zoom
We zoom in to capture a close-up picture. For example, if we are standing on the balcony and want to click a photo of a cat on the ground, we zoom in. But over zooming also results in a blurry picture. So the better way is to click a regular photo and crop it as you wish. There are plenty of apps available for doing a perfect crop. 
6. Press The Shutter Button Gently 
Even though we have a tripod or a selfie stick or have a steady grip to hold the phone while taking photos, when we tap on the shutter button, the phone will move slightly. So be careful in this case. Press and release the shutter button gently, so your picture will be blur-free. 
7. Camera Apps 
If you have issues with your camera, you can go with camera apps. If you are an iPhone user, you can try Camera+ and Camera Awesome to click the best picture. If you use an android phone, you can go with Camera360 and ProCapture. All these apps provide the best clarity for your photographs. 
8. Use Opportunities 
If you are in the window seat of a moving bus, place your phone with the support of the window to shoot a video or click a photo. Use the window or glass as a support for holding your phone steadily. Now you can get a video or picture with good clarity. This trick works for both photos and videos. Traveling in a hilly region, you can place tricks to capture nature. 
9. Burst Function 
If you want to take multiple photos with good clarity, you can use the burst function instead of tapping multiple times on the shutter. Just hold the shutter release button on the camera. So the second and third pictures will be less blurry. This feature works great on iPhone. If you have an android phone, you have to download an app for the burst function. 
10. Enhance It 
If you have captured a blurry picture, don't worry, we can fix it quickly. Enhance is an excellent app for improving blurry photos. You can fix up to 10 pictures for free. Then you have to pay a subscription. First, you must create an account or log in using your mail or Facebook Id. After selecting the image click the red button. While the image is getting ready, you have watched an ad. But you can use it without ads if you pay for the subscription.