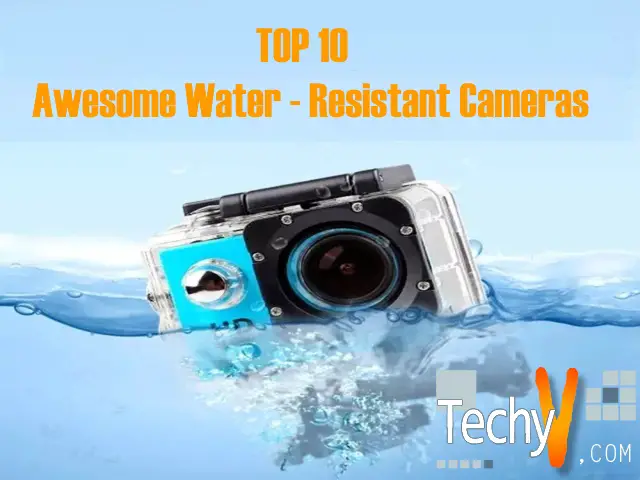 Finding a camera may be easy, but getting the one that is useful even inside water is quite hard. From providing its details to the measurement up to which you can use a camera, the following list has the top 10 awesome models that are fully water-resistant and suitable even underwater.
1. OLYMPUS TOUGH TG-6:

Olympus Tough TG-6 is a high-end waterproof camera that has a microscope mode for using it underwater. Recently-introduced TG-6 has some premium version features such as 4K video, GPS, shock-proof, and freeze-proof capacity. The camera also has a 25-100 mm optical zoom lens to shoot objects closer. It can even shoot slow-motion videos with an HD resolution.
2. SEALIFE DC-2000:

The water-resistant Sealife DC-2000 is useful up to 200 feet deep underwater with its case and even 60-feet without a cover. The inside sensor of the Sealife Camera is 4-times powerful than the regular ones and with a bright lens. The only con in this camera is its lack of zooming capacity, thus making it inefficient for crowded places.
3. NIKON COOLPIX W 300: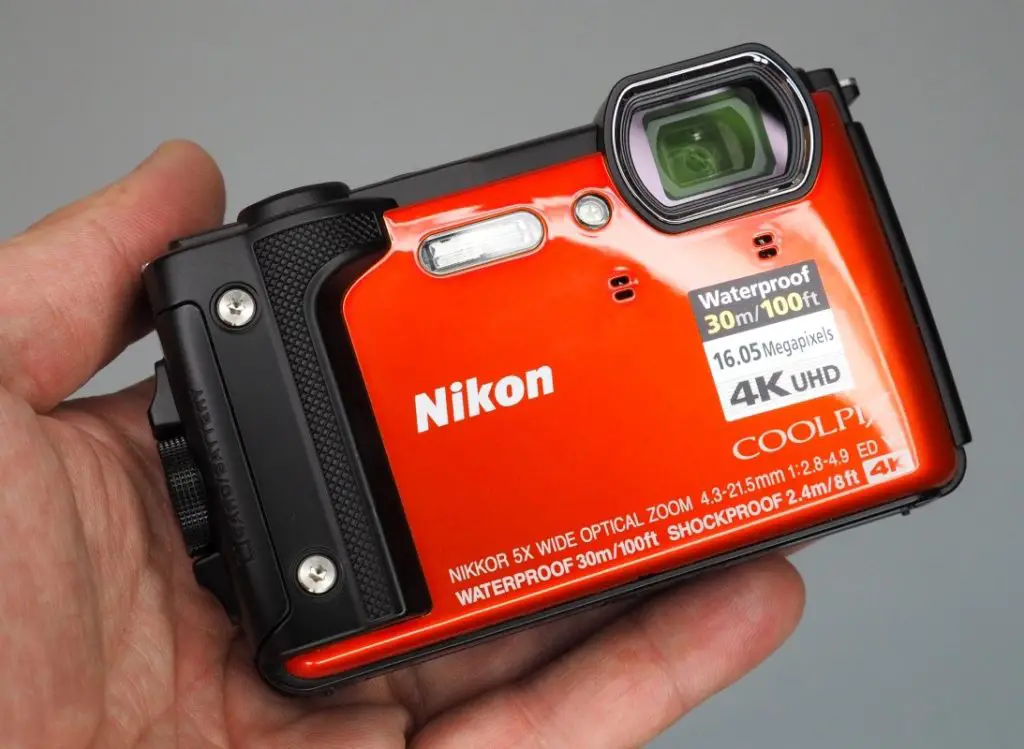 The deep-diving water-proof camera Nikon Coolpix W 300 has a 5-times powerful zoom lens, which helps capture nearby subjects and videos without decreasing the image quality. While shooting 4K videos, you can save stills in the middle of a recording. The video settings of this camera include a time-lapse and super-lapse movie mode.
4. RICOH WG-60:

The Swiss Army Knife model Ricoh WG-60 comes with ring lights around the lens. The ring lights act as a torch as well as macro lights that are helpful to see functions underwater precisely. Ricoh's microscope mode is useful for long-distance objects to come close as 1 mm, and its Night Snap feature captures images even at low-light conditions.
5. PANASONIC LUMIX FT7/TS7:

The water-proof camera Panasonic Lumix comes with a high pixel count from 16.1 MP in previous versions to 20.4 MP in the current model. The lens covers 28-128 mm using its built-in electronic viewfinder. Panasonic is ideal for beginners as well as intermediate users.
6. FUJIFILM FINEPIX XP-130:

The water-proof camera Fujifilm Finepix XP-130 shoots full HD videos 20m underwater. The new introduction of Fujifilm comes with increased battery life and Bluetooth coverage better than its previous version. The camera has a 5-times optical zoom lens and a 16-megapixel sensor.
7. GO PRO HERO 8 BLACK:

Go Pro Hero 8 Black works under 33-feet depth water even without an outer protective case. The ultra-wide lenses of Go Pro are ideal for mounting on a surfboard or dive helmet. The water-proof action camera works for live-streaming of Full HD 4K videos. Hero 8 has three stabilization levels, namely, high, and boost.
8. DJI OSMO ACTION: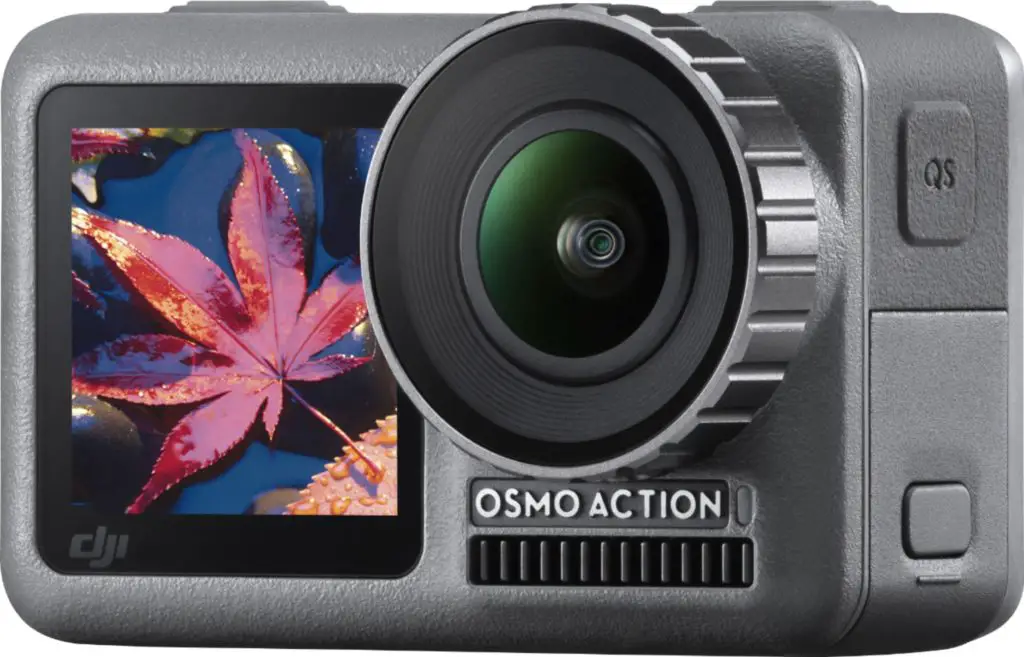 DJI Osmo Action is an affordable waterproof camera that has a standalone front-facing screen with a smooth design and stabilization. The camera also options such as 12-MP megapixels, 145-degrees field-view lens, 2.2-inches rear LCD, and 4K video resolution.
9. SONY RXO II: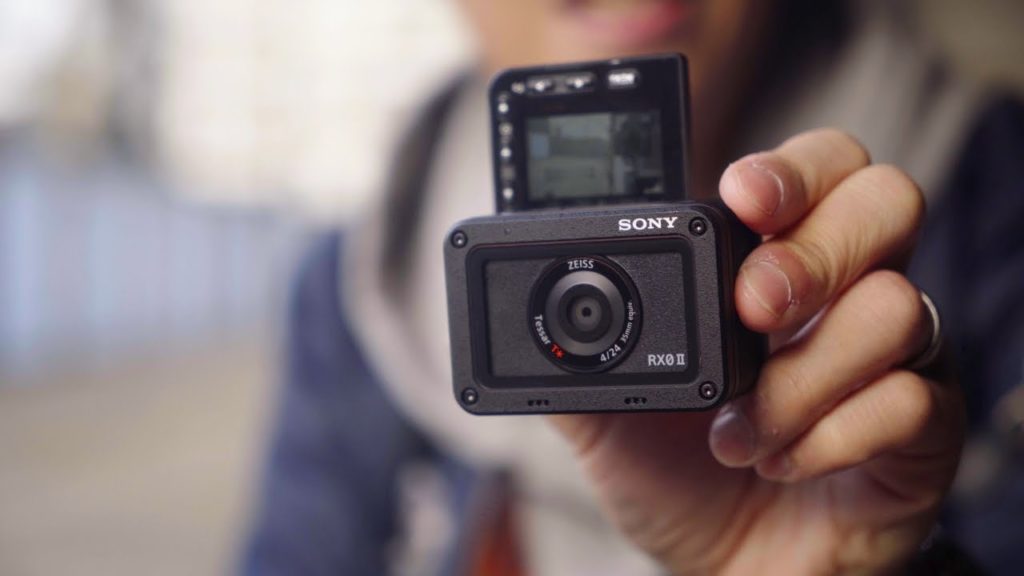 Expensive but compact water-proof Sony RXO II camera records 4K videos internally using its tiny sensor. The 1.5-inches flip-out touch screen LCD is an additional feature of the Sony camera. The inbuilt sensor gives you a clear illumination even under low light latitude.
10. FUJIFILM QUICKSNAP MARINE 35 MM:

The disposable and water-proof Fujifilm Quicksnap Marine 35 MM has a 10m depth water-resistant plastic case. The Quicksnap Marine comes with 24 exposures of ISO 800 color negative that must be developed using an online photo lab. The direct-vision viewfinder is suitable for beginners.