Telepresence refers to a specific group of technology that allows a person to be present somewhere other than their current location, but not physically. Still, the experience it provides makes the person delusional about reality. These technologies have been improving exponentially over the years. They are becoming capable of delivering stimuli that make users feel like they are in a remote place using multiple accessories and devices. Due to technological advancements lately, it is now possible to recreate the user's position, movements, actions, and even voice at a distance location that adds to an immersive effect. The COVID-19 global pandemic has acted as a catalyst in shifting corporations and other sectors towards remote work and online communication. The rising need for such technologies that can improve the authenticity and immersion of remote communication indicated by the concept of Metaverse introduced by big companies such as Facebook, wherein the users could interact and perform various daily chores sitting at their homes. The Top 10 Telepresence that will revolutionize how we communicate are listed below:
1. Holographic Telepresence
Holographic telepresence is a modern technology that can create highly graphical 3D portraits of individuals or groups of people. This innovation flaunts the potential to really alter our general means of interaction through various devices and tools that we usually use, even though this marvel is now at its initial stages of development. The mechanism behind this technology involve equipments, such as cameras, projectors, and sensors, which are working together in sync to create a three-dimensional avatar of an individual who may be in a faraway place. This incredible tech allows users to be engrossed in replicating an in-person conversation with the projected 3D image, maybe on a screen or through a headset. Since holographic telepresence is a relatively new Meta in the tech arena, its potential to change how we connect is enormous. As long as this technology keeps evolving, we can expect to find its applications in numerous fields like corporate meetings, medical consultations, and educational institutes.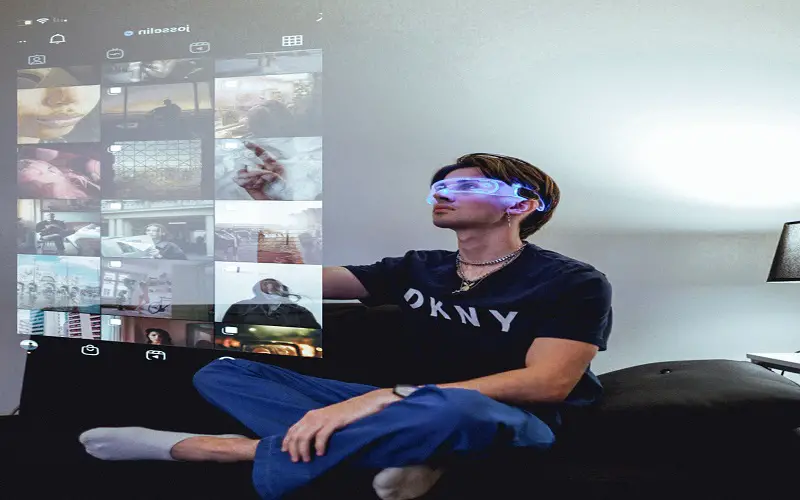 2. Augmented Reality (AR) Telepresence
AR Telepresence incorporates the power of AR technology to overlay all sorts of digital information onto the physical world through specially-made glasses and cameras. Recent products such as Apple's AR vision glasses are portable tools that provide the experts sitting at remote places access to a physical destination and even enhance the collaborative efforts in a meeting held in a virtual space. The basic procedure to operate this technology starts from putting on a headset or glasses, which are programmed to project the digital information right into the line of sight of our eyes. This information might be of any category, ranging from text, images, and videos to 3D graphical models, seamlessly made to intertwine with the physical world seen through these devices. One of the best experiences this technology offers is by making the interaction with digital items feel more natural and alive through clicking and pointing at projected stuff. AR telepresence is still in its infancy, but it has some game-changing capabilities in industries such as, manufacturing, healthcare, and education.
3. Virtual Reality (VR) Telepresence
This capable tech sprinkles the VR magic to teleport users away to distant places, simulated in a highly graphical environment. All it takes is to wear a VR headset, and you have instantly crossed over into an entirely new world. This new realm could be a classroom, a gym, a historic place, or any setting our brain can process. The most unique selling point is how immersive this technology can get since the user can barely distinguish the simulated world from the actual existence. Its application contains a vast list, including training, distance learning, cooperation, and business activities. It can even provide a fun element in gaming industries that can generate vast sums of money by integrating this technology. Besides, you can summon into a place where people may or may not speak your language to break down those communication barriers. VR Telepresence is still a work in progress. Still, it promises a future where it would not be necessary for the users to attend to any task that requires them to be physically present while still making it productive and efficient from a distance.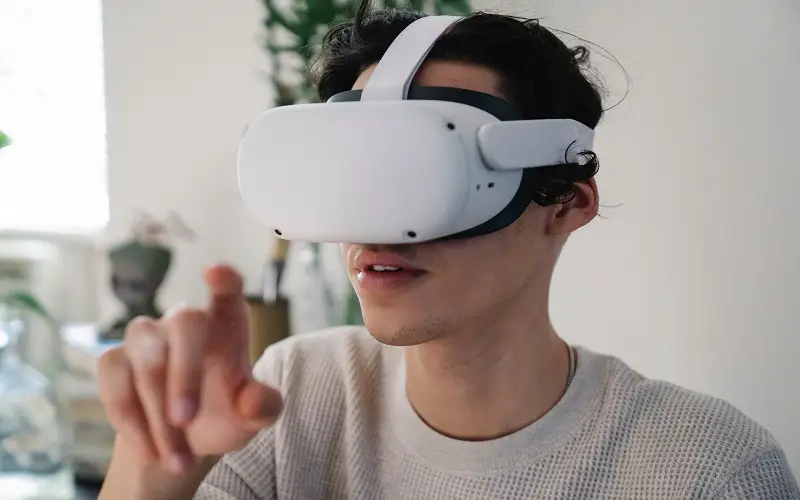 4. 360-degree Video Conferencing
This unconventional technology lets people interact and see others in a complete 360-degree environment. It creates a highly immersive vibe to carry on the usual distant meetings with colleagues or even attend an event. Specially designed cameras capture this 3D view to display on a screen or in the headset because of which the users feel like they are present right next to each other in a shared space. It makes the engagement more effective by grabbing the complete attention of the attendees. 360-degree Video Conferencing indicates the beginning of a fresh era for online communication, and we have just started to scratch the surface.
5. Spatial Audio
This technology is captivating and compelling since it uses speakers or headphones to give the person an impression that the sound originates from a particular direction. It has completely turned down the tables in enhancing the audio experience of video calls and imparting a more authentic feel to remote communication. When utilized at a bigger scale, the speakers or headphones are placed strategically in various locations around the room, which allows the sound to behave in a manner that resembles its natural feel in real-life scenarios. So, what's so cool about this tech? Well, it elevates the clarity of the words even in noisy settings, making it possible to differentiate each word precisely. It also provides an immersive effect on top of the cherry to make the users feel like they are physically present in the same room as the other person.
6. Real-time Translation
Real-Time Translation unlocks the language barriers by enabling users to converse in different languages in real time, which makes distant communication available to everyone. This process involves a computer working in the back end to translate the spoken or written language in real-time, making it easier for the people who speak different languages to chat without stuttering. The fact that this translation process is so quick and precise makes the conversations flow smoothly. Not surprisingly, it even makes it more economical by eliminating the need for human translators and instead using computers to handle the task.
7. AI-powered Assistants
Recent developments in AI-driven helpers have made them capable enough to automate various tasks during conferencing calls, like note-taking, scheduling meetings, and controlling devices. The efficient algorithms these tools employ can save time and make communication smoother. These AI-driven tools use artificial intelligence to process, and then respond to commands. For example, displaying information from all over the internet just by listening to the user, schedule a call, or even handle a presentation. These advanced assistants are extremely fast, and they can run multiple tasks simultaneously as well. They can produce highly accurate results since they do not rely on humans, which can lead to errors. The best part is still how cost-effective these assistants are in the present scenario where human assistants are not feasible.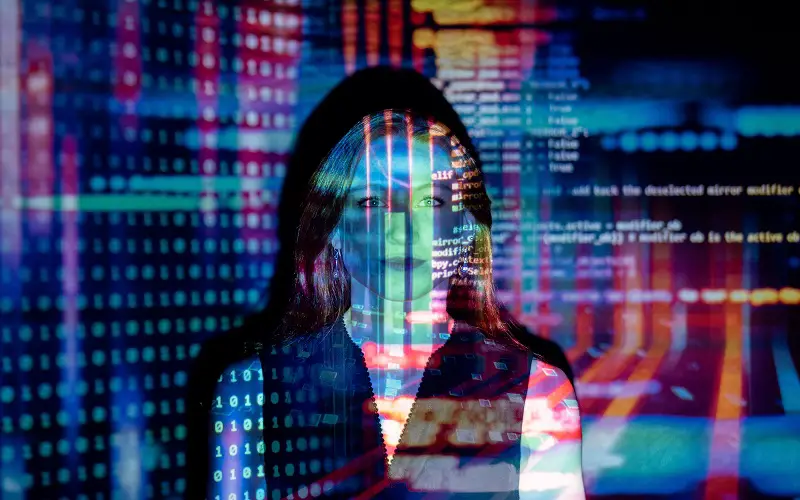 8. Haptic Feedback
This technology depends on the vibrations to create an illusion of touch by an external agent. It enhances remote communication by enabling users to feel the sensory touch through each other's presence. These devices might start vibrating the moment they are touched, and these vibrations lead to such sensory illusion, which creates an effect caused by a customary handshake or a pat on the back. This process brings a new touch of realism to distant conversations, making users perceive each other's presence more naturally and improving the overall experience.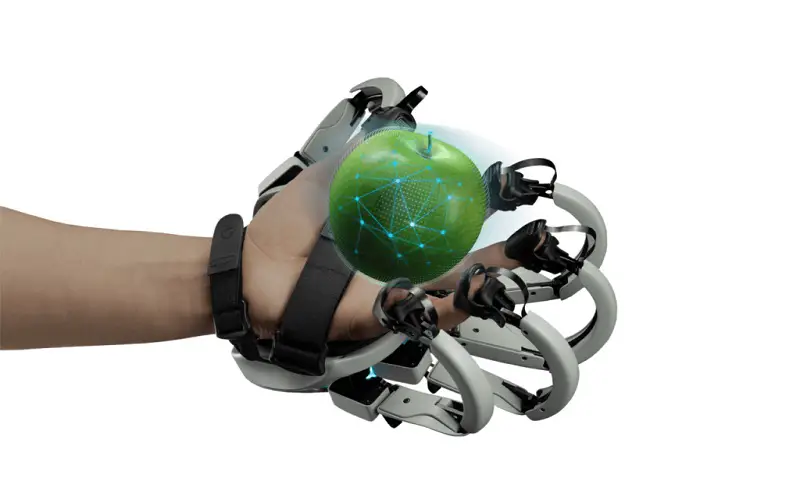 9. Brain-Computer Interfaces (BCIs)
These clever machines takes input as brain signals and decodes them into computer-understandable commands. With the operation of this technology, the unrealistic science fiction movies that showed the application of telepresence tools just by thoughts have come to reality. Combining all the other technologies with this, we can create a virtual world so immersive that the concept of reality begins to fade away. These BCIs employ electrodes to use the electrical activity in our brain cells as input and then use these to produce commands for controlling various gadgets like telepresence robots. Even though BCIs are still in a progressive state, they have so much potential to bring about a rapid change in our interactions with the surrounding environment.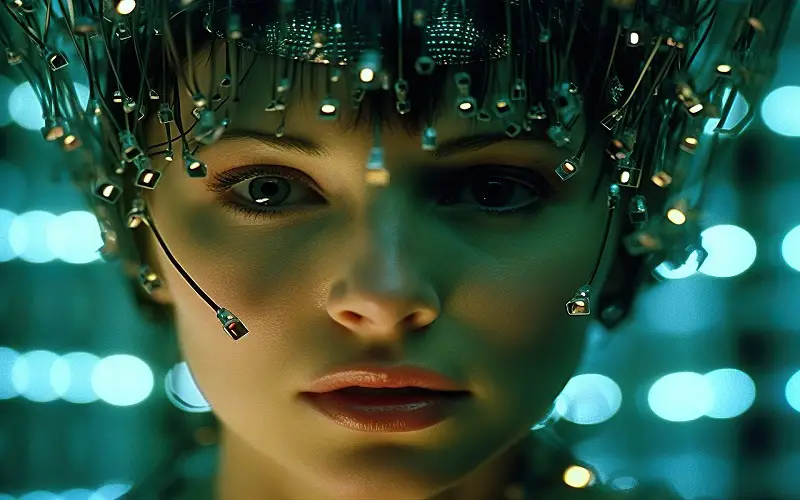 10. Mixed Reality (MR) Telepresence
The Mixed Reality Telepresence includes AR and VR technologies to deliver an experience that reacts to real and virtual worlds. This future technology assures more captivating and immersive interactions. It works on a headset, which projects a virtual environment onto the real one, allowing users to interact with both dimensions simultaneously. As this technology expands and evolves, we can expect its application in various domains, including education, training, and entertainment.