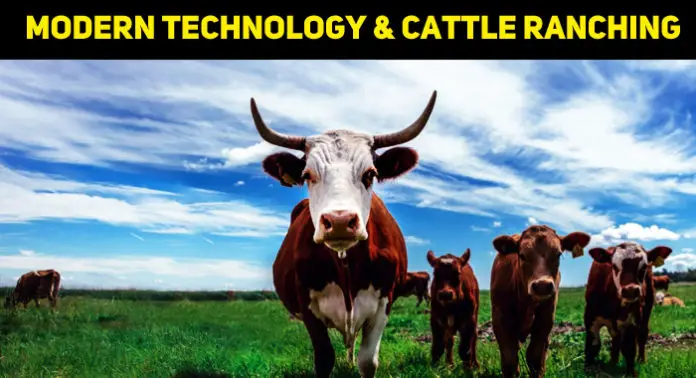 The world is rapidly changing, and everyone's jobs are shifting, gaining new functionalities and perks.  Ranching may feel like a profession that some laymen wouldn't think of as being "modern," but it's alive and well and is far more rewarding than many other lines of work.
Combining modern technology with this older line of work may sound confusing, but it makes perfect sense when you consider how much paperwork and time is spent ensuring the animals are healthy and safe.  These are the top modern technologies that are changing ranchers' lives!
More Information At Your Fingertips
The internet is an incredible invention that has improved the ability to complete nearly any task as a rancher.  From explaining how to rotate pastures to walking you through setting up security for your property, you can research it online, find videos and images directing you how to do it, and then carry through and do it yourself.  It's one of the most important tools you can have available.

The average beef cattle lives between two to four years before they get processed.  Although this can seem like a short amount of time, a lot happens in those years!   Good software can let you know when your cattle last had their shots, how old they are, and if they've ever had calves without having to go out to the pastures to check!
Easier Ways to Weigh Animals
Weighing large animals can be hard to do for multiple reasons.  The most difficult reason is that these animals shift and move around a lot.  Modern scales and weighing stations help combat this!  Modern livestock scales need to handle an animal moving around or being listless and still calculating a clear weight.  Many of these can also send that information straight to your beef cattle management system so that you don't have to enter it manually!
Tracking Devices For Larger Ranches
It's easy for cattle to wander away from the herd and get themselves lost.  Although you should stop them, it's easier to have a tracker that can lead you directly to the missing animals.  These are best when hung as an accessory around the neck of the cattle.  Not only will it let you track where they are at the moment, but many keep track of where the animal goes and in what patterns so that you can start to learn their behavior.
The Fun of a Drone!
This may sound wild, but recently some cattle ranchers have taken to using drones to keep track of their herds and move them to better areas.  This saves time, so they don't have to leave their home or office.  With these compact cameras, you can track your animals throughout the day while still completing the other tasks that need their attention.
Technology is incredible because it ensures that everyone has a chance at new and interesting ways to work a job that hasn't changed in decades.  Implementing some of these can help you to bring this career into the 21st century!