Moto is the short name for Motorola. It was the origin in Schaumburg, Illinois, Chicago and in the year 1928. It designs and manufactures the Tablets, Smartphone, Computers, Cable television systems, Telecommunication systems, etc. and it is more popular for its Mobile phones all over the world.
It has 40000 employees and 11.85 billion assets until the year 2013. So let us know about one of the products of Motorola which is released in the market. Yes, a new Moto G5 plus is in the tech world to show its features and to make people experience a unique feeling through it. So let's have a look at its design, specifications it acquired and price in the market.
Firstly we will start with the specifications of this new Mobile.
Moto G5 Plus is built with 4 GB RAM which makes the device to perform fast operations of the application and can work with more efficient with such large RAM capacity. To suit for such RAM capacity, it is inbuilt with a 32 GB Internal Memory which is really a large amount of storage to install a number of applications according to the users. As an addition to it, we can extend the capacity up to 256 GB.
So to balance a great storage the mobile is work on the Android 7.0 operating system and 2 GHz Octa-core processor which the people can operate it easily and supports for a lot of applications compared to the other Operating Systems. Secondly, everyone will show interest to know about the battery capacity after the storage. To mesmerize such interest of users, Moto is giving a Capacity of 3000 mAh which is a Li-Ion battery. It is really good about the battery which it can withstand for hours without disturbance.
There will be a lot of expectations in the Camera capacity, and its features to satisfy the customer Moto G5 Plus is built with a 12Mega pixel Rear Camera and to enjoy good clear selfies it has a 5 Mega Pixel Front Camera. It has a screen display up to 5.2 inches and a resolution of 1080 *1320 pixel capacity. So to protect such features and display of the Mobile Moto offering a Corning Gorilla Glass 3, this makes the Phone tough and protects from breaking of the display.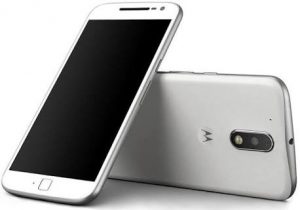 Coming to the other some more availability in this new Moto G5 Plus are as follows.
It will support to dual SIMS, one for nano and other for normal one.
It has some features like Geo-tagging, Touch Focus, Face Detection and Auto HDR additional to the Camera. Moto G5 Plus has Fingerprint, Accelerometer, Gyro, Compass and Proximity sensors to make the mobile more technical.
This mobile is currently available only in two colors; they are Fine Gold and Lunar Grey.
Every time Moto try to bring the best product to the user and make the customers feel a unique experience. All this work is to stabilize its reputation in the Telecommunication market. So let us all hope that Moto G5 Plus will make users feel fantastic and let them have something new.