Music has an essential place in everyone's life. It can reduce stress, pain, struggle, distraction and bring positivity, motivation, and calmness to our daily lives. Sometimes music helps to express our feelings. Everyone has some favorite songs, favorite artists of them and love to listen them at intervals and this can be done by using music streaming applications. There are numerous music streaming platforms available in India. Here, we are with the best music applications in India by which you can explore your favorite artists along with their singles and albums as well as the most famous movie songs very quickly.
1. Spotify
Listen to artists you love & enjoy music and playlists in Hindi, English, Tamil,Telugu, and many more languages with Spotify. It permits you to listen to your favorite songs on mobile, tablet, desktop, PlayStation, Chromecast, TV, and Speakers.You can also enjoy ad-free trending music and download your favorite songs with a Premium subscription.
2. YouTube Music
YouTube Music is a great platform that connects you to the world of music with more than 70 million official songs and music content, including live performances, covers, remixes, thousands of curated playlists across many genres and activities. You can also upgrade to music premium to listen ad-free music, play music in the background, access your downloads, including smart downloads, and switch seamlessly between audio and video, only with YouTube Music.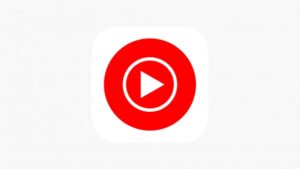 3. Gaana Music
Gaana is one of the best music streaming, made in India applications for all your music requirements. It offers free unlimited online access to allHindi Songs, Regional Music,Bollywood Music,Bhajans & Mantra, Hanuman Chalisa, Podcast, lyrics, and Video songs. With its plus offers, you can easily download unlimited mp3 songs for offline listening,ad-free Music experience, music in high-definition audio quality, and sync downloads on five devices.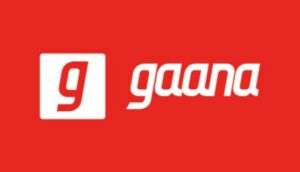 4. Wynk
Wynk Music is one of the best music applications for the latest to the greatest songs you love, plus streaming of live shows of your favorite music artists. With Wynk, you can enjoy the best audio podcasts with free podcasts, free song lyrics, playlists curated for every mood like Tamil music hits, workout music, old songs, festive songs, etc. It also offers you the facility of setting your favorite songs as HelloTunes with unlimited changes.
5. Hungama Music
Hungama Music app provides you your favorite artists, songs, & music videos all in one place. With Hungama music, you can enjoy music online or download songs in many languages, including Hindi, English, Punjabi, Rajasthani, Gujarati, etc. It offers you the library of 1 Cr+ songs & music videos. Hungama Music also provides you with endless entertainment with Hungama Pro.
6. JioSaavn
It is the best application to listen millions of songs, radio, and podcasts, all for free. You can also set caller tunes on the all-new JioTune page, with specially curated playlists to easily find your tune. With JioSaavn Pro, enjoy completely ad-free, with no interruptions or limits, high-quality 320kbps audio, special deals, offers on amazing concerts, products, and events.
7. Apple Music
Apple Music is anexcellent application that gets you nearer to the songs, albums and artists you love. Here you will have unlimited access to millions of songs and your entire music library. With Apple Music, watch exclusive interviews, live performances, and more from your favorite artists. You can also create a profile over Apple Music and follow friends to see music they're listening to and playlists they've shared.
8. Amazon Music
Amazon Music is changing the manner in which you find and play the music and digital podcasts you love. Listen to podcasts, trending playlists, hit music and your favorite songs with Amazon Music. For more entertainment, you can take its prime membership, which offers you millions of podcast episodes, ad-free listening, offline listening, unlimited skips and hands-free listening on your favorite devices.
9. Resso Music
Resso Music is substantially more than just playing. Resso is a music streaming application that lets you connect with others through the songs you like and the hits you'll soon discover. Resso premium offers numerous features, including completely ad-free music, excellent audio quality – 256 kbs, the capability to download unlimited favorite songs & enjoy their offline streaming and more.
10. SoundCloud
SoundCloud is more than a music streaming service.It's an open global community for anyone to upload any sound for immediate discovery. It is the world's largest music and audio streaming application with more than 200 million tracks and a global community of 20 million+ artists from every creative corner of the world. For more benefits, you can take its subscription; before this, you can also take its 30 days free trial.
11. Audiomack
Audiomack is one of the great music streaming applications. With Audiomack, stream and download the best latest music, play music offline data-free, and listen to your MP3s. It provides streaming and downloads access to the latest and hottest tracks right at your fingertips. With Audiomack, you can also create unlimited customized playlists.