At the point when you own an organization or a company, You will need to take care of your workers or employees, give them timely and precise payments, and other benefits so as to enhance their productivity. The benefits are given to the employees so that they can work properly with a tension-free mind and focus on improving their working skills. And with technological advancement, numerous payroll software programs have been developed to handle the task of payroll processing in just a few minutes and manage everything easily. These software programs provide you with various benefits, including tracking your employees' work hours, on-time salary disbursement, tax calculation, and much more.
1. Gusto
Gusto is a great payroll system that makes the payroll process simple & quick with its easy-to-use interface. It's highly recommended software as it offers you multiple best features, including payroll processing in just few clicks, Gusto wallet, HR support, time tracker, employee benefits, and more.
2. OnPay
OnPay is one of the best and most popular payroll software programs. It provides numerous essential features that everyone wants in payroll software, including unlimited monthly pay runs, all tax filings & payments, multiple pay rates& schedules, accounting & time tracking integrations, multi-state payroll, etc. OnPay also integrates with your favorite software, like QuickBooks, Xero, Deputy, Poster Elite, etc., to avoid mistakes & repetitive tasks.
3. SurePayroll
This online payroll is easy & quick to set up, fast to learn and runs from your PC or smartphone in just few minutes. SurePayroll provides features like affordable insurance plans to your employees, background screening of your newly hired employees before joining, tax calculation, filings, etc. It also provides in-product knowledge articles to guide you through common problems and tasks.
4. Patriot Software
Patriot is another most famous and affordable payroll software. It provides everything you may require to quickly & accurately manage payroll. With Patriot, you can run payroll in just 3 simple & quick steps, including "Enter hours" "Approve Payroll" "Print Checks" and it is done. You can also try its free trial, by which you can run unlimited payroll free for 30 days.

5. QuickBooks
QuickBooks Payroll is automated and most reliable payroll software. With QuickBooks, you can easily manage payroll and access health benefits & HR support for your employees or clients. Automated time tracking by QuickBooks Time is effortlessly integrated with QuickBooks payroll so that you can approve payroll anytime.

6. Paychex
Enables faster, more precise payroll processing with Paychex. It offers a highly simple & user-friendly interface as payroll processing can be done with merely two clicks. It automatically calculates payroll taxes, files, and pays them on your behalf.  Paychex also offers its free mobile app & best customer support to benefit its users.
7. RUN by ADP
RUN has mainly designed to make your business payroll and HR quick & easy. With RUN, you can easily access your next payroll, priority to-dos, payroll history, etc. It automatically calculates & files your payroll taxes and also capable of calculating benefits & retirement deductions and customizes your experience on the basis of   you and your employees' live and work.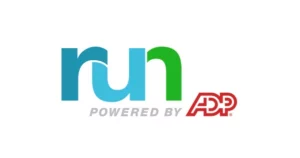 8. Payroll4Free
As the name proposes, Payroll4Free is free payroll software. You don't have to pay anything, as long as you want payroll processing done for a max. 25 employees. Because from onwards, you need to pay as per the price plans. It provides you with a detailed report containing info about your employees, worked hours, pay rate, benefits, and more.

9. Sage Payroll
The Sage payroll management & processing solution is amazing payroll software that helps you to pay your employees. It reduces compliance risk & boosts productivity. It offers an employee self-service feature which saves your administrative costs & time. And if you have got questions, don't worry because sage offers various ways for you to get the answers of your queries.
10. HR.my
Hr.my is great free software for everyone. This software is completely suitable for those small businesses. Hr.my offers many great features, including time tracking, leave management, SSL certification that keeps your data safe, processing of salary for monthly/ weekly/ biweekly periods, and much more.