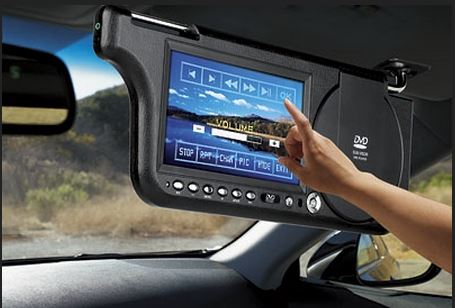 The world today has become so mechanical, that people hardly find any time to take any concern for activities apart from their work. Everyone suffers a hectic preparation routine for one's workplace in the morning and they hardly get any time for recreation in a day, except for that time which one receives while moving to one's workplace via one's locomotive.
To make that small duration of transit entertaining, stress-free, one must make one's commutation tool equipped with some of the cool gadgets listed in the forthcoming sections so as to make an enriching and a passionate travel experience for oneself. Let's take a look of some of the gadgets which make one's locomotive a better place.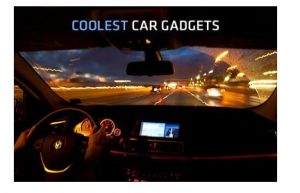 1) USB enabled car charger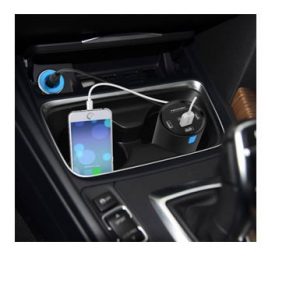 People use electronic gadgets at an indispensable rate in their lives. And these gadgets suffer power constraints as they need ample power to operate efficiently and everlastingly. The headrest one's work, one seldom finds time to charge these devices out.
Thus, employing USB enabled chargers in the car would enable one to have the gadgets one uses to be charged frequently and thus the devices get constantly backed up power. Nowadays, multiple port chargers have entered the market and this enables many devices to be charged concurrently.
2) Vehicle monitoring device (navigation tool)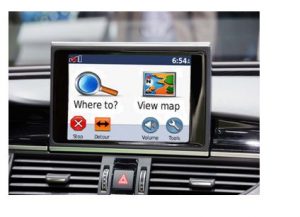 The environment get developed day by day and the landmarks get upgraded every day. Under such circumstances, a navigation tool would aid us better in reaching our destined destination at ease. Thus equipping with a navigation tool has become a necessity rather than a comfort these days.
Navigation tools extract the GPS information from our mobile and get to know where our vehicle is currently and displays a simulated graphical representation of the roads we are traversing and via the voice assistant, they echo out the landmarks on our route and what we must do next so as to reach our destination. With such devices, we rarely possess any chances of getting lost.
3) Car vent mount
As the previous feature highlighted the need for a navigation tool, in turn, there arises a need for mounting such monitoring tool at a position such that it is convenient for the user to view. The navigator basically comes in as an application in a smartphone. Hence it is not advisable to take our phones from our pocket, check our position, and place them back, on a frequent basis as it would hinder our focus over our driving.
After much analysis, the car vent was found to be an ideal position for the smartphone to be placed. This resulted in the development of car vent mount for holding the smartphones upright. This view enabled the user to keep track of the navigator easily.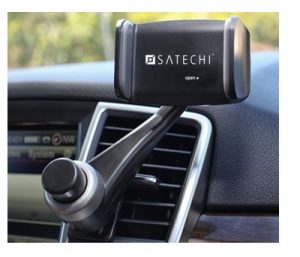 4) Air purifier
In today's environment, there isn't any space specific for a single use. People multitask at all scenarios. Owing to one's work pursuit, one hardly remembers to eat and might take up one's meal while one's travel to one's workplace. With the vehicles being air-conditioned the odour of the food one consume keeps circulating inside the vehicle even post one has completed one's meal.
Not only about this reason, but, in general, everyone would love to have a pure and fragrant ambience that keeps one undistracted during one's travel. Air purifier serves this purpose. It comes in with various flavours, and one can get a neat, pollution-free ambiance around by employing such purifiers during one's journey.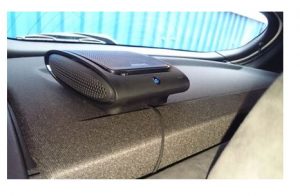 5) Bluetooth speakerphone
Speakerphones, connected via Bluetooth, could save a person from manually lifting one's phone every time when there arises a notification. Such speakerphones are generally built with a voice assistant which would echo out when any notifications come to our phones.
And such tools come in with voice synthesizers and analyzers, operating over natural language processing software, which would receive our voice response and analyze them by synthesis and fetch the response which we desire them to perform. Thus without deviating from one's drive, one can just voice out one's requirements and responses on due course of one's driving.
6) Headrest gadget holder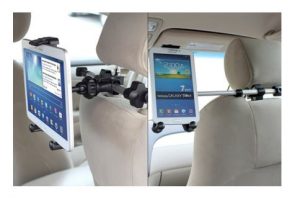 This item is purely for entertainment purpose and has a pinch of official perspective too. The Headrest is the rear portion of the provision where one rests out one's head. The rear portion can be employed to mount an electronic gadget so that one can play a movie and comfortably view it. Also, from an official perspective, at times of video conferences on due course of one's travel, such holders would provide a still capturing and visual of the output from the gadget and lend a high degree of clarity.
7) Bluetooth parked car finder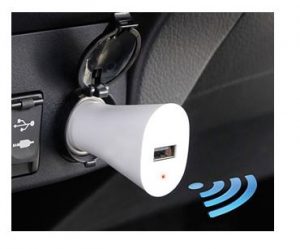 This gadget is more useful at scenarios where the parking space is vast, and one needs to locate one's car. The car finder is fitted into the USB socket of the car and is connected to our smartphones. And once we need to reach out to our vehicle, as our wagon is connected to our smartphone, one can enable the car finder to signal via an alarm, to indicate the position where one's vehicle is present.
This is very useful in scenarios where there are a large number of identical cars or at a situation where manual traversing through a parking space to find one's locomotive is monotonous.
8) Wireless key finder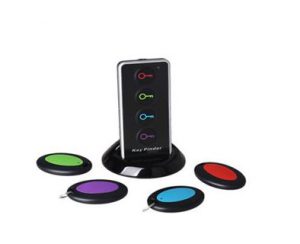 Wireless key finders are much used in automated gear vehicles where every manual work is reduced to the form of buttons. And during night travel, these buttons may not be visible perfectly to our vision, and we might end up pressing the incorrect one at times of need. The wireless key finders serve much use at such scenario.
Wireless key finder, when connected to our smartphone gives a graphical display of all such keys available in our vehicle. Instead of searching and pressing the keys in our vehicles, which would result in deviation of our attention, a simple press on the corresponding key icon in our smartphone display would serve the purpose.
9) Tyre pressure monitor
A smooth drive is ensured only by sturdy tyres in the locomotive. Henceforth, it is mandatory to keep a check over the air in the tyres so as to have a pleasant drive. It is not comfortable to frequently get down the car and have a check over the air volume and also checking only at the gas stations isn't enough for a good maintenance.
This in turn arises a need for a tool to acknowledge us when the air capacity goes below the threshold value needed for a smooth drive. The tyre pressure monitor does exactly this. It is in the form of application in our smartphone and sensors are fit around the tyres which signal the pressure rates to the application.
The app signals a notification upon the tyre pressure reaching below the threshold value and one can conveniently reach the nearby gas station at the time of need and ensure a pleasant drive without any hindrances.
10) Anti-slip mat
This is not a mandatory tool. It is just a simple, tiny and a funky equipment that prevents the cell phones from falling when the driver initiates a sudden deceleration. This is generally attached to the top of the car's deck where the co-rider usually places the cell phone during a ride. This is a security feature and ensures the gadget to be free of any damages.
Thus to ensure a peaceful and convenient drive and to multitask during your drive, if you equip your locomotive with the ten tools explained above, you are surely bound to have a heaven of an experience. So, grab these and ride cool!!