1. 3D Printer:
3D Printer is one of the best devices today. This magical printer converts ideas into reality. 3D Printers uses the additive process to create objects, and it is being used in Robotics nowadays. The process is very easy; all you need is to create a 3D model on a piece of paper, which is known as Slicing. This will be converted into actual objects.
2. Self-Driving Car:
3. Fitbit Blaze:
Fitbit Blaze is a smart fitness watch, which helps people to stay and healthy. In addition to this, the watch is equally stylish. As time passes by, we tend to pay less attention to ourselves and completely disregard our health. This smart watch helps us track our fitness and well-being through various methods such as by counting the number of steps in a day, weight management, sleep and heartbeat regulation, and more.
4. Self-Balancing Scooters:
This adorable two wheel scooter is an apt gadget to own, particularly for an urban lifestyle. The scooter is feather light and very handy that you can carry it everywhere you go. It is self-balancing and therefore, it is not suitable for a long drive. You can only use it within a distance of 5-7km. Most importantly, it is environmentally friendly and easily navigable. You can operate it very easily, and it doesn't need any petrol, diesel, or gas as it uses lithium ion batteries. This gizmo definitely makes its place in the top 10 trending technology.
5. Multiport USB Charging Station:
The Multiport USB Charging Station is an extremely useful gadget for the ever-growing demand for power sources. Through its multiple ports, this device is capable of charging multiple gadgets simultaneously. It is also portable and lightweight and a very popular device in this power-hungry world. It reflects a simple yet unique idea of innovation and certainly deserves to be on this list.
6. Bluesmart One – Smart Luggage for Travelers:
 Bluesmart One is a smart luggage for travelers, which uses modern technology to function. It can auto lock itself, charge devices, creates Wi-Fi zone, GPS tracking, and provides an amazing experience to travelers. The most important feature of this suitcase is the ability to track itself, and best of all, it is theft free. In addition to all these features, its shape and size are designed according to all the limitations and restrictions of international airlines. It is because of all these features that the product has become increasingly popular.
7. Portable Scanner: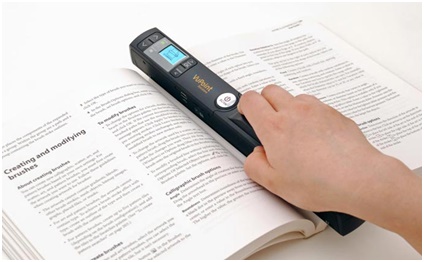 Gone are the days of huge and bulky machines; this lovely-looking device is a scanner, which is capable of doing everything that an old-fashioned scanner could do. However, instead of bringing a heavy and bulky device, this one is portable and can easily be carried everywhere you go. The scanner converts physical documents into digital images and has become necessary in today's era. Therefore, because of its efficiency, this device made its path to our top 10 list.
8. 16TB SSD:
The Samsung hard disk may look and function like any other hard disk. However, this one is slightly different. With a storage capacity of 16TB, this device is bound to make everyone feel omnipotent. Because of its amazing features, the 16TB hard disk is one of its kind and high in demand right now.
9. Amazon Tap:
Amazon Tap is a stylish portable speaker, which is small in size but it is very easy to carry. It can play your favorite songs, read the news, play the radio and even order a pizza for you with a single tap. The sound quality is unbeatable as the speakers are omnidirectional. Over the years,  this product has established a huge fan base and demand.
10. SleepTunez Music & Phone Sleep Mask: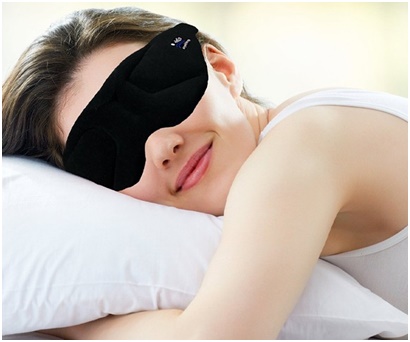 SleepTunez is an eye mask, which helps you relax while listening to soothing music. It can also take calls and receive messages. In this world, almost everyone is feeling stressed-out and this is the best tech trend that can help them to get some quality sound sleep. This device helps people achieve the state of calmness and relaxation. The best part is, it is very handy and can be carried everywhere you go. You can even relax while traveling in a car or during a long flight.