Xiaomi, a Chinese Electronics and software company, was one of the largest smartphone companies in China in 2014. With its headquarters in Beijing, the company released its first smartphone in August 2011. Designing, developing and selling the smartphones, mobile apps, laptops and other related consumer electronics, the company became the world's 5th largest smartphone company in 2017. Besides consumer electronics, the company is developing a smart home (IoT) device ecosystem.
The company has aimed to bring in innovations in the mobile internet world and therefore has kept the prices of the mobiles at almost bill-of-material prices. However, the quality and the performance of the devices are not compromised to lower the cost.
In order to reduce the overhead costs, the company didn't own any physical stores and was selling its products via online stores. But later on, they opened them and indulged in social networking services and verbal publicity as brand`s advertisement strategies.
The company has come up with a handset for Indian masses with features to give competition to high-end smartphones from rival brands. This 'desh ka smartphone' is priced at Rs 4999 yet has features like 3000mAh battery, 2GB RAM, 16 GB internal storage, 1.4GHz Quad-Core Snapdragon 425 processor, and 4G connectivity. Such high-resolution features were offered by other brands at quite a high price, but Xiaomi has reached masses with its budget-friendly price tags for its products.
Then there is Redmi 4 and Redmi Y1 whose price range starts from Rs6999 offering the superb features. Redmi Note 4 priced at Rs9999 comes with 4 GB RAM, 5MP front camera in 5.5" display, fingerprint sensor, VoLTE support and 128 GB internal storage.
The mid-budget segment of handsets comes from Xiaomi in MI A1 device whose price range starts from 13999. The device packs in features like 5.50" screen size, 2GHz Octa-core Qualcomm Snapdragon 625 processor, 4 GB RAM 64 GB internal storage. The 12 MP rear camera and 5MP front camera, 3080 mAh battery, Android 7.1.2, VoLTE, fingerprint sensor and type C charging are few commendable features in the phone.
Within the same price bracket comes another device from Xiaomi, Mi Max 2 with features like 6.44" immersive display, 5300 mAh battery, 4GB RAM, 32 GB internal storage, full metal unibody, split-screen mode, Octa Core Snapdragon 625 processor.
Then comes Mi MIX 2, with the price range of Rs32999, the full-screen display device has features to match the device which other brands offer in the price band of over Rs50, 000. The ceramic body of the device packs in Snapdragon 835 Qual Comm processor, 6 GB RAM 128 GB internal storage and many more unmatched features in this price bracket.
There is entire range of handset devices coming from the brand which could cater to the various section of society while considering the monetary aspect.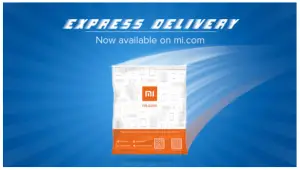 Xiaomi has come up with Express Delivery services in India for orders placed through its Mi.com site and Mi store app. For no extra cost to buyers, the devices are to be delivered within a single day of booking, only in the city of Bengaluru.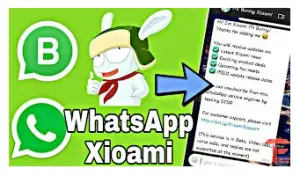 The company has recently launched its Whats App –based service, Xiaomi Mi Bunny subscription service, in India. Under this, the updates about the latest Xiaomi news, new product launch, product deals and much more will be notified to the subscribers once they send "Xiaomi" to +91-7760944500 with their name and city's name via WhatsApp.
The experts at the heart of the company believe that the high-quality technology need not cost big fortune always. The company has been incorporating fans feedback into its product range. Xiaomi sold 61 million handsets in 2014 and is continuously expanding its footprints toward becoming a leading global brand.