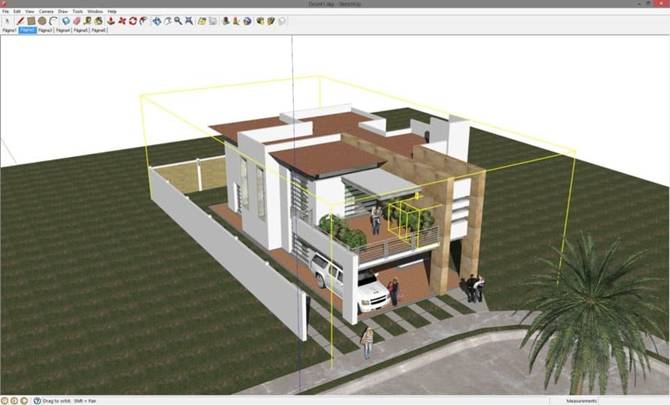 Now you can design your dream home by yourself. Yes, in this advanced technology era, you can create your house design like a pro with the help of home design software available. Nowadays, most of the software are easy-to-use or we can say has simple user interface that is suitable for anyone from beginner to experts or professionals. These tools or software programs makes your work easier as these offer all the essential tools that can be needed to create a great design of a home. So, if you are looking for some best home design software programs, then you can refer the top 10 home design software programs listed here so that you can end up with excellent software for yourself.
1. Home Designer Pro
It is professional and proficient 3D architectural home design software for serious DIY enthusiast. It offers advanced design and innovative building tools to create detailed construction designs. With Home Designer Pro, you can enjoy the same kind of tools that professionals utilize for home design, interior design, remodeling, and cost estimation.
2. Live Home 3D
It is a multi-platform home design software that helps you make detailed floor plans and 3D renderings. With Live Home 3D, you will be amazed how simply, quickly, and precisely you can layout & furnish a room or an entire house. It also has a feature of material editing by which you can reach the next level of realism in your designs and provide many other fantastic features to make your design exceptional.
3. Homestyler
Homestyler is a magnificent software to make projects, both external & internal. You can build your 2D & 3D floor plans in precise measurements with just a few clicks. It offers an excellent furniture library by which you can decorate your space with 1000s of real furniture products, flooring, and paintings.
4. Home Design 3D
It is the reference interior design tool for a professional result at your fingertips. Home Design 3D is easily accessible to anyone from home decor enthusiasts to students and professionals. With Home Design 3D, you can draw floor plans in 2D or 3D, import/export & share blueprints, furnish & decorate house design, visualize your creation, and much more.
5. Chief Architect
It is a professional and the best tool of choice for architects, interior designers, home builders, and remodelers. This amazing Chief Architect's software is purpose‑built for residential design with building tools that can automatically create roofs, foundations, framing, and dimensions for your model. And its smart building technology makes it straightforward& quick software to create floor plans, elevations, 3D renderings, construction drawings, and 360 panoramic renderings.
6. Planner 5D
It is an architectural 2D or 3D home designing software that permits users to make floor plans and great design layouts with virtual furniture in 2D/ 3D mode. Planner 5D has a library of 5,000+ pre-built items to fulfil all your needs. It uses snapshots to capture interior plans and transform them into HD visualizations that display colours, shadows, and light angles.
7. Sweet Home 3D
Sweet Home 3D is a stunning entry-level program for those who want to design their own house. This home design tool assists you to quickly draw the floor plan of your home, arranging furniture on it, and visit the outcomes in 3D. With Sweet Home 3D, it is very easy to create even really complex structures.
8. RoomSketcher
RoomSketcher is an incredibly easy-to-use, intuitive, and most straightforward home design software. It is packed with numerous of fantastic features to meet your home design requirements. RoomSketcher provides a simple drag & drop user interface that makes your design creation more manageable and offer other great related features as well.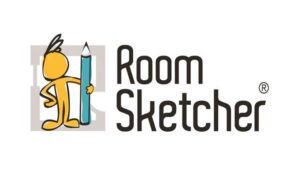 9. SmartDraw
It is an easy-to-use home design software that is ideal for both beginners and experts. You can use in-built professional templates, add furniture, walls, stairs, windows, and doors from its massive library of symbols and see how simple everything snaps into place as SmartDraw helps you align & arrange your things perfectly.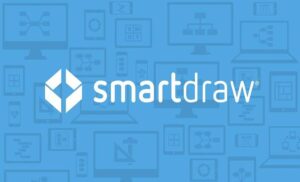 10. Space Designer 3D
Space Designer 3D is the home design software to create 3D homes & interior design projects quickly and easily. It provides over 10,000 items of furniture and materials to decorate your home design. With Space Designer 3D, you can simply convert your manual drawings into engaging 3D models with the precision of CAD