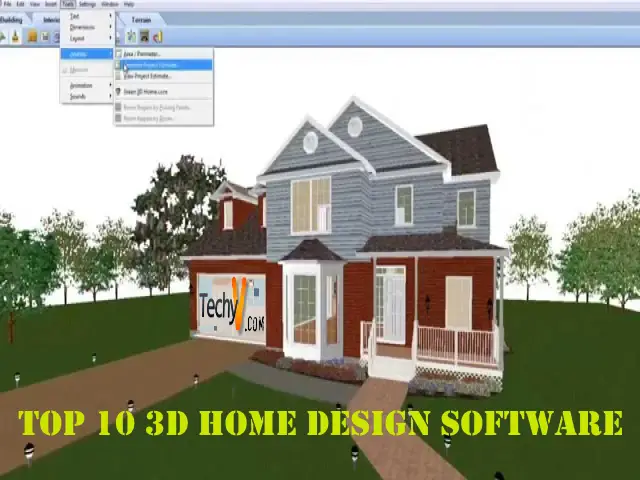 In today's world, we are living in a society where the buildings touch the sky. There are some famous buildings like Burjkhalifa, Empire state building, Twin Towers, etc. need proper planning in the construction. Previously we have used 2D drawings to represent the building plan. But now the time has changed. Now we are using 3D designs to analyze the construction.
The 3D design plays a crucial role in assuming the things in a greater way. If we want to build a home, we need to look into the design. By using the 3D design we can go to every corner of the house.
The below are the Top 10 Home design software.
1. SKETCHUP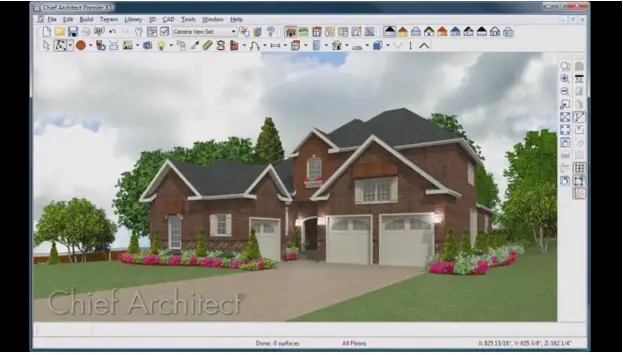 Sketchup is the best 3D design software on the web. It has powerful tools for home design. It's available in both the free and paid version. It's simple to create designs by using this software. This software is recommended to use.
KEY POINTS
The free version of this software is at the beginner level.
Its accuracy and precision are good.
2. SWEET HOME 3D
Sweet Home 3D software provides easy to use interface. One can create thousands of 3D interior models. We can make the design very fast. But the thing is this software is it has some limited features.
KEY POINTS
We can make tiny houses easily.
3. DREAM PLAN HOME DESIGNER

Dream Plan Home Designer is very easy to use. This software is cheap when compared to others. This software library storage is less, so it becomes a problem when we want to store it.
KEY POINTS
Working in 3D mode is made easier.
4. TOTAL 3D HOME, LANDSCAPE & DECK PREMIUM SUITE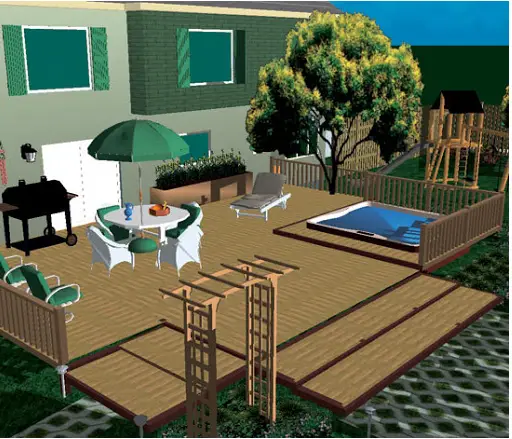 This software provides very realistic designs. It has a lot of features in it. It's hard to use and we can't able be to delete some things which we have included in the design. But it's a great tool to use.
KEY POINTS
It has a lot of sample designs.
5. VIRTUAL ARCHITECT ULTIMATE HOME DESIGN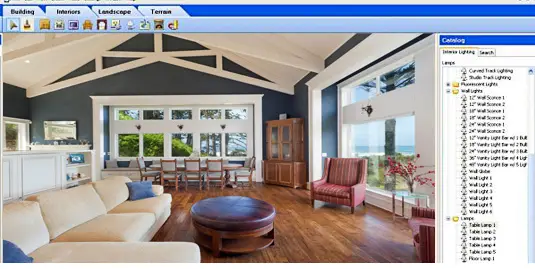 This software provides excellent tools to design. It's a bit costlier. To know about all the tools and other things, it has a tutorial, which will explain in a detailed manner. It has a massive library storage.
KEY POINTS
It can perform Wizard function effectively.
Its design tools are good.
6. CHIEF ARCHITECT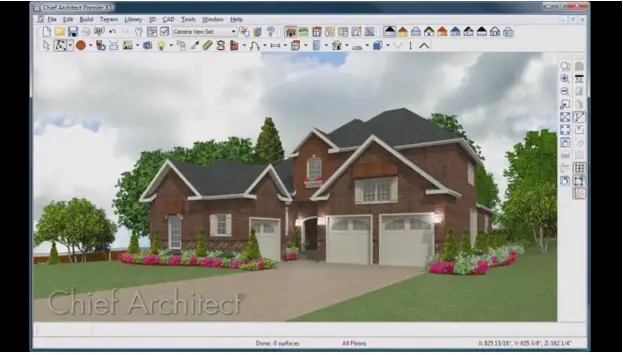 Chief Architect provides powerful design tools. It's very efficient and quality. We can work faster and get satisfactory outputs.
KEY POINTS
It can view multiple projects.
7. TURBO FLOOR PLAN HOME & LANDSCAPE

Turbo Floor Plan Home & Landscape software provides easy to use interface. It's available in both paid and free versions. Its paid version is better than free. Its drawing tools are excellent.
KEY POINTS
It has tutorials
It has a green option.
8. PLANNER 5D

Planner 5D user interface is amazing. The design procedure is very fast by using this software. It has design tools which work effectively. It's not easy to start with this software.
KEY POINTS
It has a lot of templates.
Saves our time
9. HOME STYLER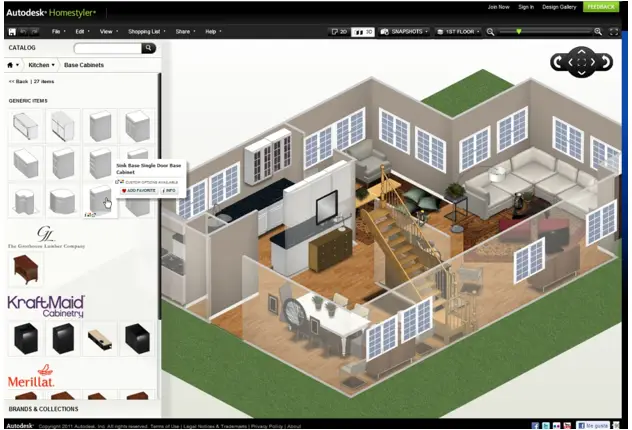 Home Styler software is for beginners. We can use this software on our mobile phone also. We can able to make good interior designs by the use of this software. It has better tools for the design.
KEY POINTS
We can get good 3D experience.
High graphics
10. SPACE DESIGNER 3D

Space Designer 3D software is very accessible to users. We can modify things much better. It's absolute fun to use this software. But it lacks some abilities.
KEY POINTS
We can do design easily and in less time.