Add guitar effects using such software to create variations in guitar tones to give a different effect to the music. Various software is available to create modulations in the tone of guitar sounds. Let us take a look at the top ten guitar effects software that we can use.
1. TSE R-47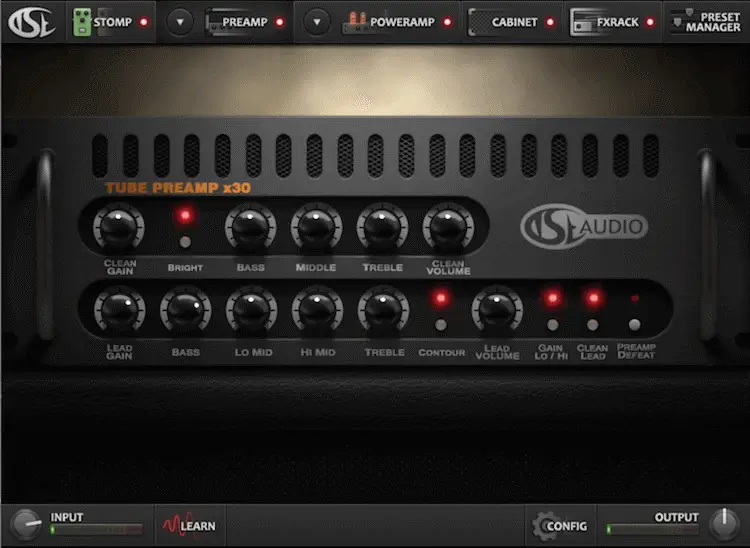 TSE R-47 is a free guitar effects software that is suitable for various types of sounds. Use this software alone on a track before guitar-cabinet emulation software. Oversampling is available in this software. It contains stereo and dual modes. It contains input, drive, and tone control options, and this software gives you free pedals to perform your work. This software is perfect for any screaming solo.
2. Bias FX 2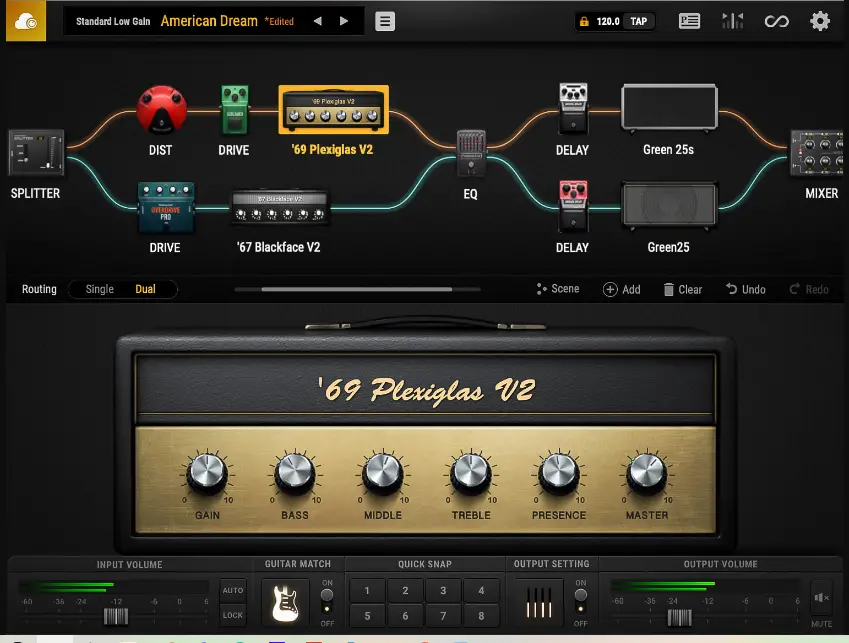 Bias FX 2 is a guitar effects processors that have a high-resolution engine. His software delivers variations in guitar tones. Play with the virtual guitar available in this software to make you feel as though you are playing a real guitar. Add depth and width to your guitar sounds. Harmonizer models are available in this guitar software to make guitar tones and effects unique.
3. Line 6 Helix Native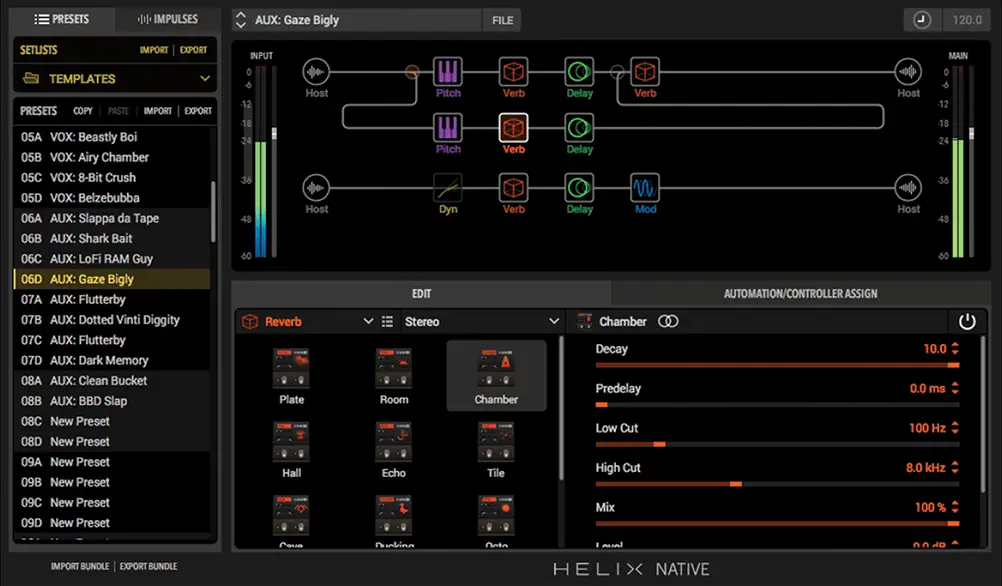 Helix native creates guitar effects as though in modern and vintage amplifiers. It has an intuitive user interface, and this software brings sound effects as though in the studio. A guitarist as well as musicians and sound designers use this software. Transfer plug-in presets to this software easily, and this software offers great tonal flexibility. It offers 64-bit performance on many different platforms like AAX and AU. Get the trial version of this software to experience its features.
4. Acon Reverb SOLO

Acon Reverb SOLO helps to change the length and tone of reverb with just one knob. Add effects to any of your recordings to make them unique. This software is fast and free to use. Make good sounds easily. If you want to keep making unique sounds with one recording, then this software will be very useful for you.
5. Blue Cat's Axiom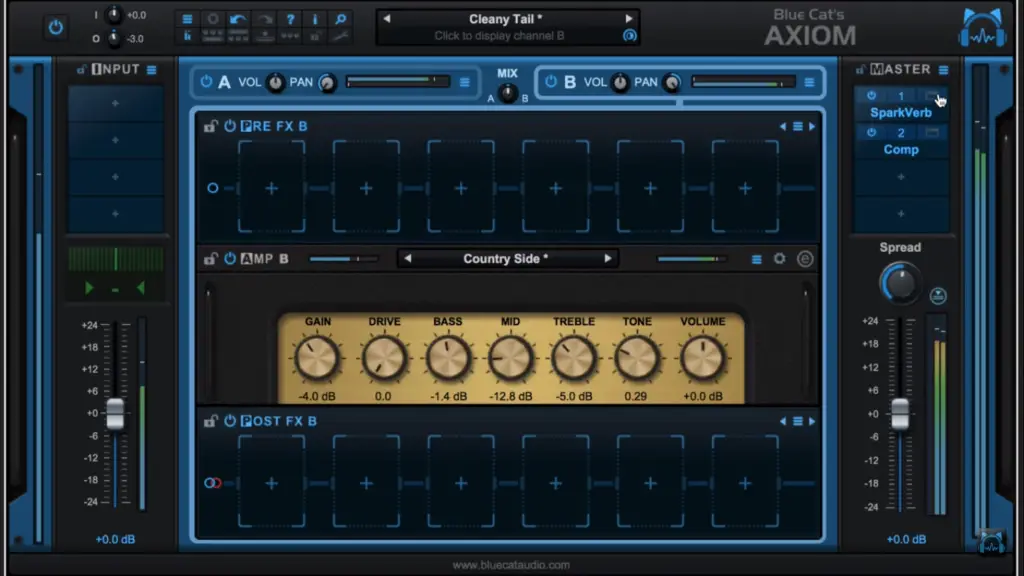 Blue Cat's Axiom is a multi-effects processor software that provides amp simulation for guitar and bass. Choose from the presets available to make your music or use the amp editor to create your music. High precision tuner and additional input sections allow you to adjust the tone of input. Brickwall limiter is available to protect your output. Various built-in effects are available in this software, and Global stereo spread control is present in Blue Cat's Axiom.
6. Fortin NTS Suite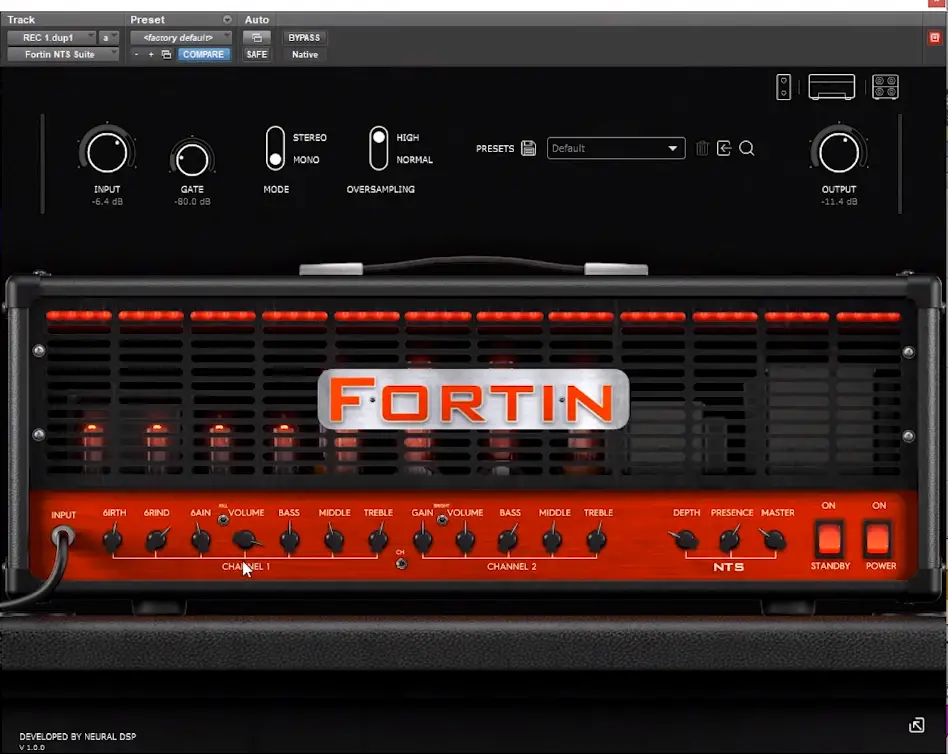 Fortin NTS Suite contains a plug-in that replicates the characteristics of dual-channel. It is one of the versatile sound amplifiers in the industry. Every voltage node in this software is unique, and it contains unusual power tube pairings. Many tone-shaping tools for a modern guitarist is available in this software. Get clarity and articulation in all your sounds.
7. Smart Electronix Phase90

Smart Electronix Phase90 is a plug-in that is in VST format. It is a free software modeled after MXR pedals. Download plug-ins from the website to use them with this website. The interface of this software is simple as it contains only parameters for speed and feedback. The plug-in takes less amount of processing power. Get realistic sound qualities using this software.
8. SimulAnalog Guitar Suite


SimulAnalog Guitar Suite contains amplifiers and analog processors for the guitarist. Get high precision of the simulation you make from the original sound using this software. This software has three different distortion pedals. It also has a phaser and modulation plug-in. Change the tone and plug-in easily in this software. Try out the various modulations you can make to guitar sound using this software.
9. Overloud TH-U

Overload TH-U contains 89 guitar amplifiers, and it also has four bass amplifiers. This software has 50 guitar cabinets. It has many pedal and rack effects in it, and it contains 18 microphone models and contains more than a thousand presets. Change the preamp and power amp tube models in this software. The rig player allows you to produce rig models. Add in reverb effects and customize the MIDI in this software for live usage.
10. IK Multimedia Amplitube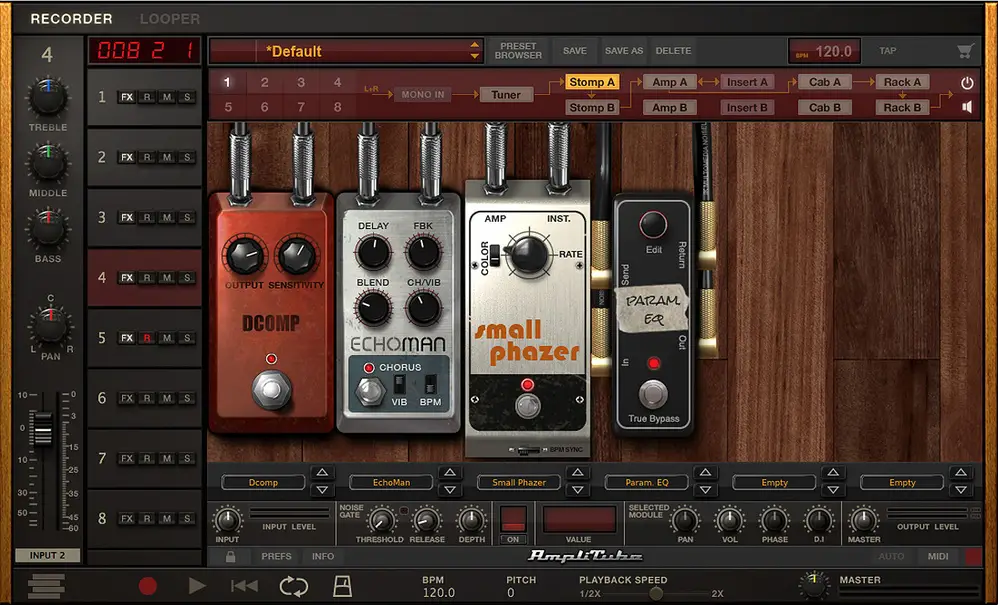 IK Multimedia AmpliTube is an upgrade to guitar and bass tone studio. Customize your tone on Mac or PC. Make cabinet selection with size adjustment as you can choose to match the speaker cabinet and match it to the amplifier. Select the recording environment and mix the levels of the speaker easily. Choose of range of room types that include the "garage" room and "dead" room.