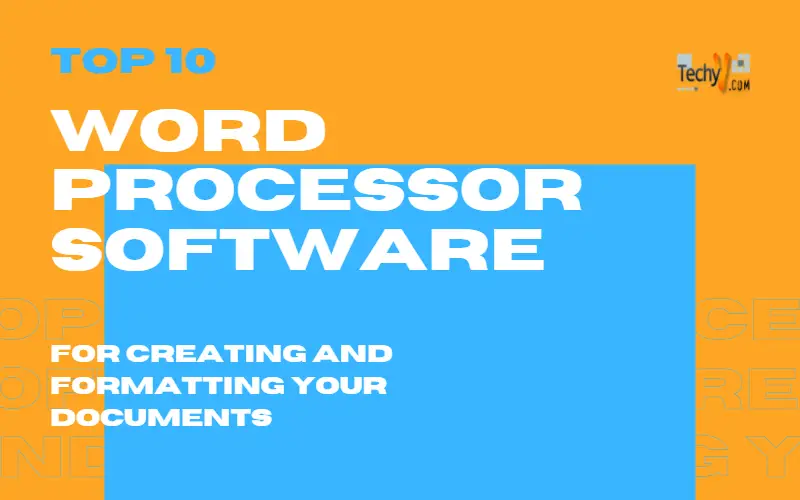 Word processor is a PC program that accommodates input, editing, formatting, and text output. Word processing software makes your work much easier, as you can type anything quickly on your phone or system and save it and access it anytime. You can make massive pages of files copies in just minutes by using its copy & paste feature.
It incorporates a few extra features, such as editing, saving, and printing documents. They play a significant role in your work, from the assignment of school & college students to office works of professionals. With different types of word processing software, you can create any kind of document. Here, we will help you to know the top10 word processing software for creating word documents.
1. Microsoft Word (MS Word)
Microsoft Word is the most famous, popular, and best word processing software. Almost everyone is familiar with this. It is one of the applications included in the Microsoft Office suite. It has uncountable features such as built-in templates, fonts, different layouts, a spell checker, and many more. Furthermore, it helps you to create professional documents and reports. You can also install MS Word on your smartphone from Google Play Store.

2. Google Docs
Google docs are part of Google Suit applications. You can use this software to create and edit your documents. Google Docs supports numerous fonts and free templates for creating different types of word documents. It is free to use; you only need a Google account to edit and create your documents.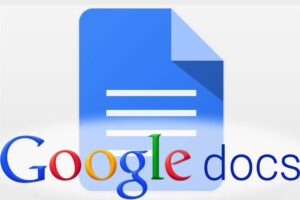 3. WPS Word
WPS Word are part of WPS Office Suit applications. It has all the features you require to create and edit your documents. WPS Word offers hundreds of fonts and templates. You can also edit MS Word's documents here in WPS Word. You can take its subscription as well to avail more advanced features.

4. WordPerfect
This word processing software had owned by Corel. WordPerfect is one of the excellent software for word processing. It can do those tasks that are almost impossible in word. The Unique feature WordPerfect provide the Optional Reveal Codes pane, which helps you to show exactly where formatting like italics, indentation, styles, etc., begins and ends but, with the word, it is not possible to identify the formatting. All in all, WordPerfect is a unique and better word processing software.

5. TextMaker
TextMaker is an adequate word processing software developed by SoftMaker company. With TextMaker, you can create a better document in lesser time. It offers you different features such as intelligent object guides, a built-in spell checker, a feature of adding footnotes, endnotes, indexes, tables, and many more.

6. OpenOffice Writer
OpenOffice Writer is a part of OpenOffice Suite and has all essential features, which makes it one of the excellent word processing software. It has support for various popular file types, and many other features like, in-built automatic spell checker, feature of adding notes at the side of the document. It has similar features to WPS Office.

7. Zoho Docs Writer
It is also really nice word processing software you can use. Zoho Docs Writer is available in both online and offline versions. With Zoho Docs, you can also collaborate with multiple users in real-time. It provides you templates, insert images, fonts, and many other essential features. To use it, you need to create your Zoho account, which is absolutely free.

8. WordPad
WordPad is the basic word processor incorporated with almost all versions of Microsoft Windows. Please don't confuse it with Windows Notepad. it is more advanced than Windows Notepad and most straightforward than Microsoft Word. It has features of bold text, print text, spell check, etc. It is not much advanced, but you can choose it for your basic work.

9. AbiWord
It is free and open-source software. AbiWord has all the basic features of a word processor such as columns, tables, footnotes, etc. It has a simple interface to understand so; you don't need to learn much. You can create your templates yourself according to your need. AbiWord is compatible with famous file formats.

10. WordGraph
WordGraph belongs to SSuit Office. It includes most of the standard features that a good word processor must need to have. With WordGraph, you can create, edit, and view different documents as it supports many formats such as jpg, png, pdf, gif, etc. You can also add graphs, charts, illustrations, tables, etc., to your document, to give more power to your document.