A student, employee, employer, entrepreneur, and many others have to make a presentation at least once. If someone has to introduce themselves to others using their presentation explaining past work and any other information, then it is necessary to have a top-class presentation. Some people also make a slideshow of their photos or videos to save them as memories. There are many slideshow maker software available on the internet that can help in creating slideshows or presentations. Here is the list of top 10 best slideshow maker software:
10) Zoho Show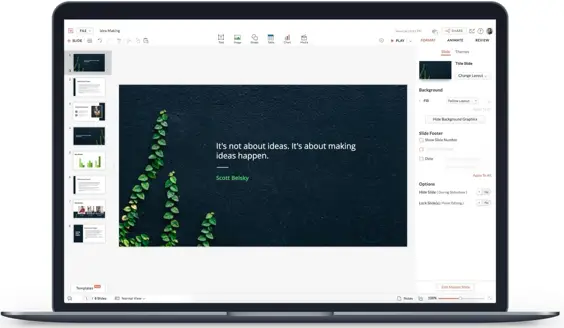 Zoho Show is one of the best ways to create presentations more smartly. Zoho Show provides the users with a unique theme for every need, a contextual UI, animations, and transitions. One can also collaborate with the team while making presentations.
9) Adobe Spark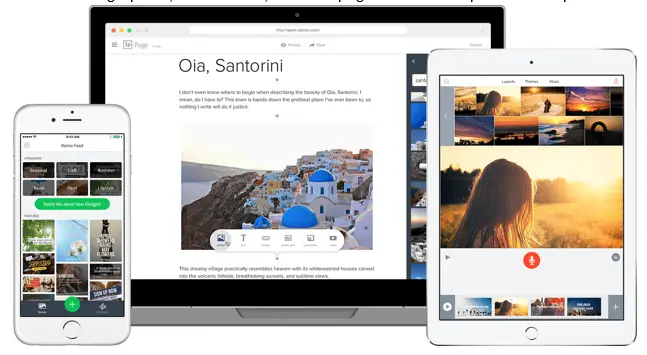 Adobe Spark can be used from the web as well as from the mobile. Any slideshow can be created instantly with the help of Adobe Spark and can be shared instantly too. One can create social graphics, short videos, and web pages with the help of Adobe Spark.
8) Beautiful.Ai

With the help of beautiful.ai, users can create beautiful slideshows or presentations within minutes. Many leading companies around the world including Google, Tesla, Quora, and many more use Beautiful.ai. Beautiful.ai provides many templates to its users too. It also provides millions of free photos and icons that can help the users to make the presentation look more beautiful.
7) Microsoft Powerpoint

The easiest way to create a slideshow is by using Microsoft Powerpoint. Easiest because, one way or another, many people around us already familiar with Microsoft Powerpoint. It provides a wide number of templates, text editing options, and much more. One can also add animations to the texts and other media in a Microsoft Powerpoint presentation.
6) Focusky

With the help of Focusky, anyone can create presentations and animated videos. Focusky is available for free and can be download from its official website. Features of Focusky include smooth animation & transition effect, easy-to-use interaction designer, infinite canvas & ultimate zoom & pan effect, and much more. It can help you get professional results in five minutes.
5) iSkysoft Slideshow Maker

iSkysoft Slideshow Maker is fast, easy, and helps make slideshows with music and effects. Personalizing a slideshow is made easy because of iSkysoft Slideshow Maker. Some more features of iSkysoft Slideshow Maker includes arranging media, rotate=ing photos. Instant preview, pre audio, 3d movie styles, and much more.
4) CyberLink MediaShow

CyberLink MediaShow is one of the few Slideshow Makers that provides a wide number of features that are not available on other software. It helps the users to organize their photos and videos easily. If users find complexities in the photos or videos, they can fix it using the easy-to-use creativity tools.
3) Icecream Slideshow Maker

Icecream Slideshow Maker is yet another software that is being used by many people. Icecream Slideshow Maker is available for free and can be downloaded from its official website. With the help of Icecream Slideshow Maker, users can create professional-looking slideshows within minutes. Features of Icecream Slideshow Maker include slide settings, add music, add text, many transitions, and preview. One can also make 4K slideshows with the help of Icecream Slideshow Maker.
2) PhotoStage Slideshow

PhotoStage Slideshow software is available for free only for non-commercial use. It can be downloaded from the official website of PhotoStage Slideshow. PhotoStage Slideshow is easy to use, has many effects, helps enhance the photos, allows the user to many media files. The software also provides users with stunning photo transitions and effects, complete photo optimization, amazing audio tools, and much more.
1) Movavi Slideshow Maker

Many people consider Movavi Slideshow Makers one the best slideshow makers' software. Movavi Slideshow Maker is very easy to use and provides the users with more than 150 filters and 100+ transitions. One can also add audio to the slideshow too. The users can use Movavi Slideshow Maker for free for one week.